How To Write and Publish a Book for Less Than $500
https://writingcooperative.com/how-to-write-and-publish-a-book-for-less-than-500-e72fba696591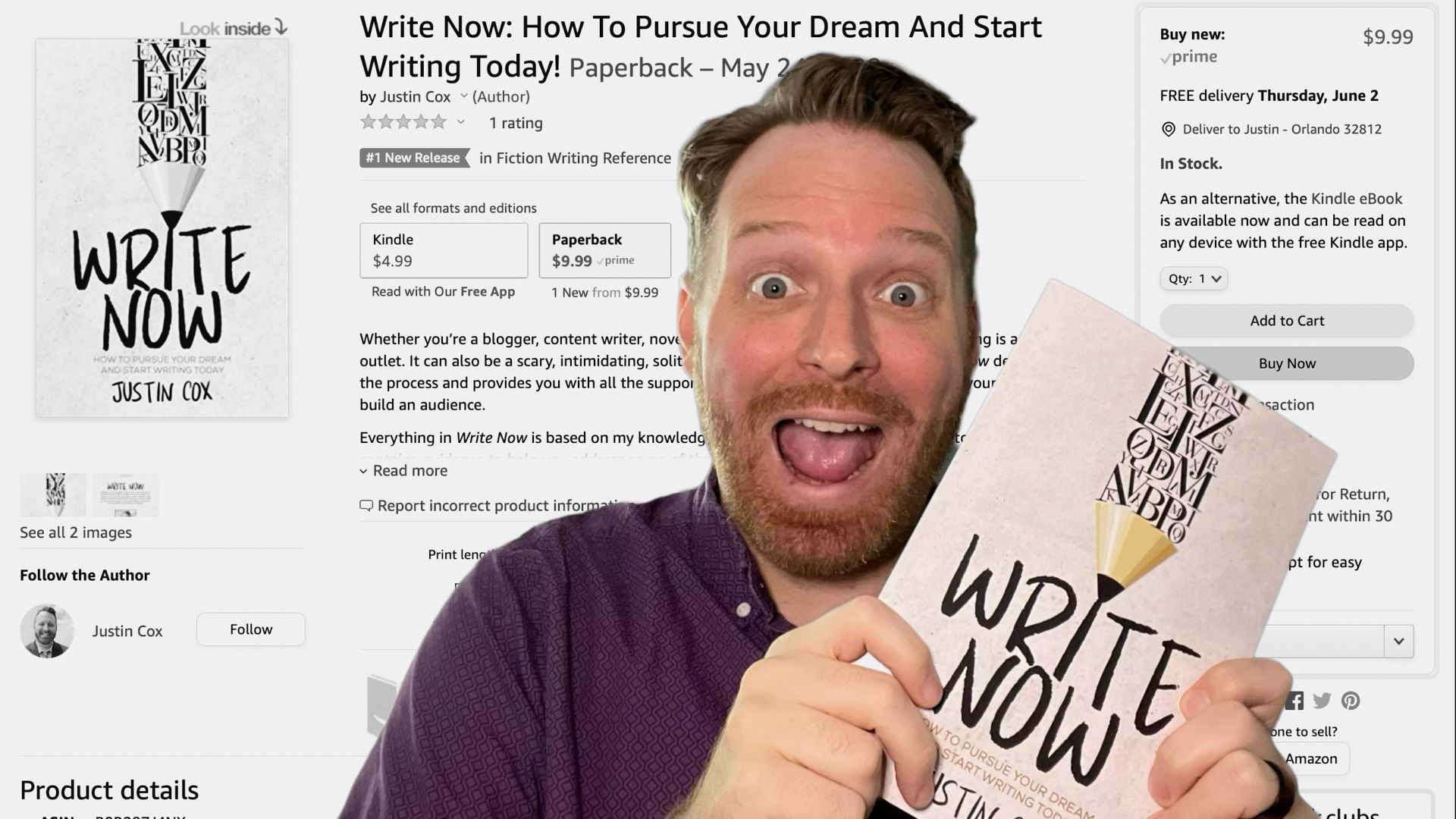 I wrote a book! Over the last year, I've been working on a book for writers. I'm super excited to share that Write Now: How to Pursue Your Dream and Start Writing Today is available for purchase. While I don't purport to be a self-publishing expert, I learned a lot along the way. Here's how to write and publish a book for less than $500.
Step 1: Write The Book
Ok, this is the easy part. Sure, writing is incredibly difficult. I have a chapter in my book about how we writers are our own worst enemy. But, the reality is writing isthe easy part. Whatever your idea, whatever your style, getting the words on the page is the first step.
I wrote the first draft of Write Now over the course of a month last year. I'm not a fan of a minimum viable product, and the first draft of Write Now was something I was proud of and excited to share with the world.
Every chapter began in Ulysses, my writing app of choice. As a diehard plotter, I outlined the entire book — chapter and subheading. Then, it was a matter of filling in the content and developing activities.
Again, writing is the easy part of the process. It's also the only step I recommend you do alone. Everything else requires support from others.
Step 2: Seek Developmental Editors
While you can self-publish by doing everything yourself, you should never edit alone. Once you have a draft, it's time to find a few developmental editors.
Developmental editors look at your entire book as a completed piece. They're not looking for grammatical issues or word choice. Instead, they're determining if your points land and everything is clear.
My first team of developmental editors came from a request on Twitter. I asked my followers if anyone wanted a sneak preview of what I'd been working on in exchange for feedback. These initial edits were constructive and pointed out flaws I didn't notice in my read-throughs.
Step 3: Rewrite The Book
After incorporating feedback from the developmental editors and making changes, I put the book in a drawer (so to speak) for about four months. I didn't work on it, think about it, or even look at the draft during that time. Part of this pause was intentional, while part of it was simply a consequence of being busy. Either way, the book sat.
When I was ready, I brought everything back up and got to work rewriting significant portions — the rewrites incorporated feedback from the editors and my own fresh eyes looking at the project.
Rewriting took far less time than writing the original draft. I probably worked through the entire manuscript three times over about two weeks. Once I was happy with the content, it was time for final edits. This is where I started spending money.
Step 4: Find A Proofreader
To ensure a well-polished and thoroughly edited final product, I hired a proofreader. I turned to Fiverr and found a highly rated proofreader. For about $200, I received a detailed vetting that highlighted multiple capitalization inconsistencies and typos.
As a bonus, the provider I hired also included developmental edits. They had great feedback my other editors missed and suggested adding additional activities and sections that ultimately made the book better.
The proofreader took about a week to deliver feedback and was well worth the cost and time. Unfortunately, the person I used is no longer accepting orders, but there are plenty of great options out there.
Step 5: Hire A Cover Artist
With a polished manuscript, I again turned to Fiverr to hire a cover artist and layout designer. For another $200, I found someone who designed the cover, formatted all of the pages and activities, and delivered all the files necessary for Amazon's Kindle and paperback formatting.
The designer created a fantastic design that captured my vision and style. Formatting and layout took about a week and were well worth the expense. I can't tell you how happy I am with the final product.
I highly recommend Jose's work if you're looking for a cover artist.
Step 6: Submit To Amazon KDP And Goodreads
The final step was nerve-wracking and incredibly simple. Amazon's KDP (Kindle Direct Publishing) provides all the tools necessary to sell a book in Kindle, paperback, and hardcover formats. With about an hour's worth of work, I had all the content ready to launch on Amazon's platform.
After a short wait (a few hours) for Amazon to review all the uploaded files, my book was live and ready for purchase. It's really amazing how simple it was to get the book ready for sale.
Once Write Now was live, I went to Goodreads and added the book there. Obviously, this isn't necessary, but I've long been a fan of the book tracking platform and figured it couldn't hurt to add.
Conclusion
There you have it. Writing and publishing are available to everyone so long as you have a bit of patience and time. I'm thrilled and proud of my book and hope it encourages and inspires others to write books of their own. It was also a learning opportunity to explore how to write and publish a book for less than $500. I'd call it a success!
---
Write Now demystifies the process and provides you with all the support and encouragement needed to share your writing and build an audience. Order it today!