Can Bonsai trim time for freelancers?
Does the host of freelance-focused features make Bonsai the ideal tool for writers to shape their business? Let's find out!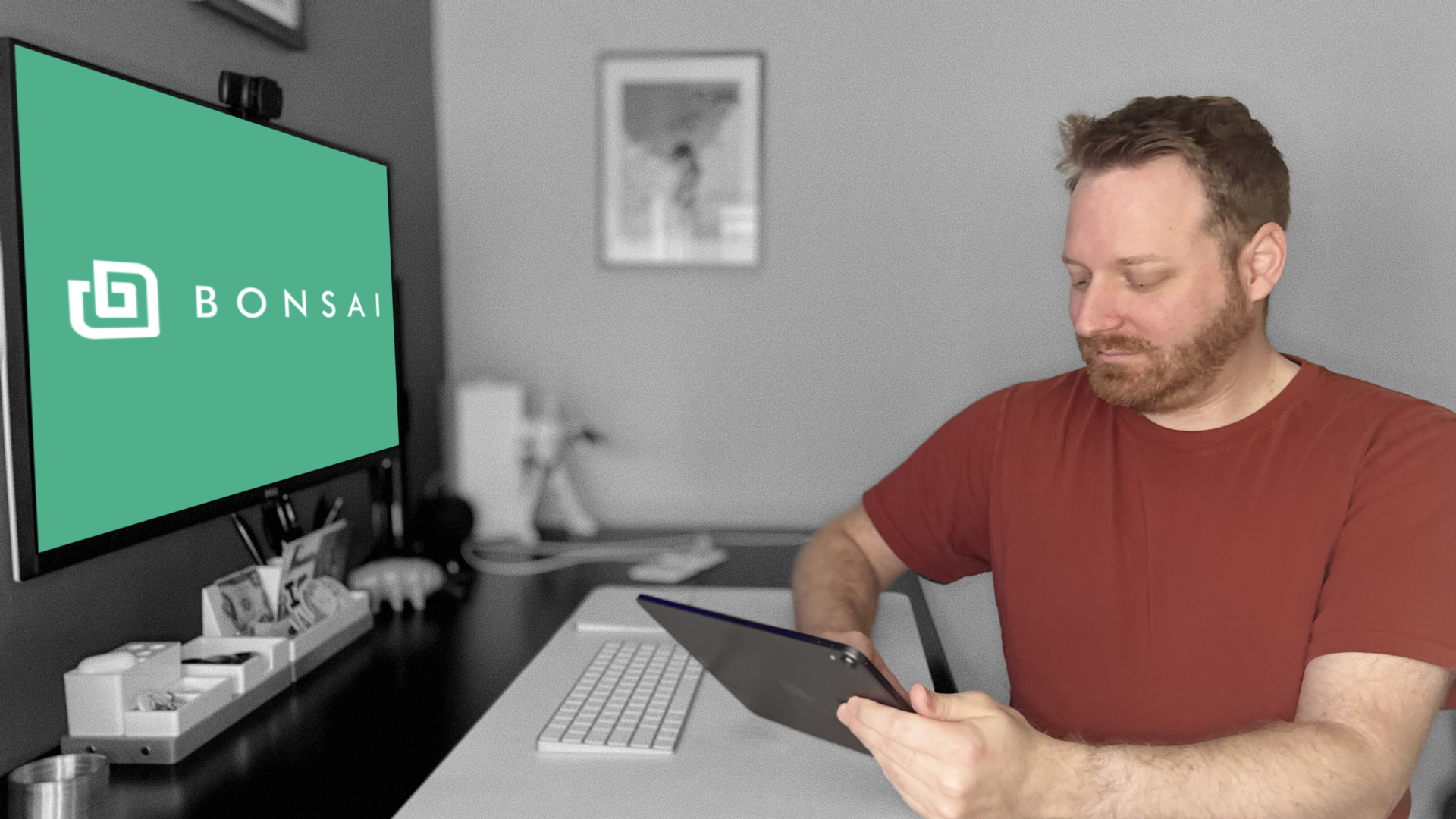 As a freelance writer who loves technology, I'm on a never-ending quest to find the best tools that support my business. Since there isn't a perfect all-in-one tool for freelancers, I use multiple services to achieve my goals. Let me be your canary in the coal mine, testing freelance tools to figure out if they're right for you. Today I evaluate Bonsai and its host of freelance-focused features.
Note: I have an affiliate relationship with Bonsai and work as a contract writer for the company. The opinions in this article are my own and based on my personal use of the tool.
What Does Bonsai Do?
Bonsai bills itself as "everything you need to run your freelance business." The tool provides client and project management, time tracking, and integrated accounting. However, the system's bread and butter are proposals, contracts, and invoices.
Bonsai has an extensive collection of vetted proposals and contract templates that take the guesswork out of creating these legal documents. What's nice is the contract template provides many options to tailor to the freelancer's needs. Bonsai then sends everything for a digital signature to simplify the process.
When it comes to invoicing, Bonsai can automatically generate and send invoices based on contracts. Bonsai sends invoices and offers digital payment options. As a bonus, Bonsai can charge the credit card processing fee to the client, so the agreed-upon price is what the freelancer actually receives.
How Do I Use Bonsai?
I primarily use Bonsai's contract and invoicing tools. Generating new contracts only takes a few moments. Plus, I like that Bonsai's contracts are legally vetted and easily understandable.
Last year, I contacted a local attorney to help draft my default freelance contract, and he wanted to charge $400. Legal review is expensive, but Bonsai is only $19 a month. In other words, it's an excellent alternative for freelancers on tight budgets.
I also use the invoice tool for some of my clients. The ease of use is fantastic. However, one of my primary clients pays via direct deposit, so sending an invoice with digital payment options doesn't make sense for them. Bonsai offers an excellent choice for the others, especially when the client agrees to pay the credit card processing fees. I've not found another payment option (other than unrelated Eventbrite) that offers this feature.
While the client and project management features seem extensive, I prefer Notion's flexibility and customization options. Frankly, I found the project management tools in Bonsai a little complicated for my taste, though I'm sure some people appreciate having them in the same service.
Is Bonsai Right For You?
If you're a freelancer of any variety that uses contracts (and you should always use contracts), then Bonsai is worth considering. The price isn't bad at $19 a month, especially considering you can pay monthly and cancel based on your need. However, if you're not going to use all the features Bonsai offers, the price might be hard to justify.
There are alternative tools similar to Bonsai with different price points. Plus, manyfreelancers sell their contract templates. However, Bonsai's contracts are actuallylegally vetted and trusted by thousands of other freelancers. For me, it's easier to trust a company with a large client base vs. a fellow freelancer with good SEO experience — no offense, fellow freelancers.
Conclusion
How do you send out contracts and invoices for clients? Do you use Bonsai or something else? Let me know in the comments.
Are you interested in trying Bonsai? Use my affiliate link and get two weeks of Bonsai for free. Sign up today.