How I Use Midjourney to Create Featured Images for Articles
Generating unique and interesting featured images, you only need a Discord account and a little patience. Here's how I use the tool.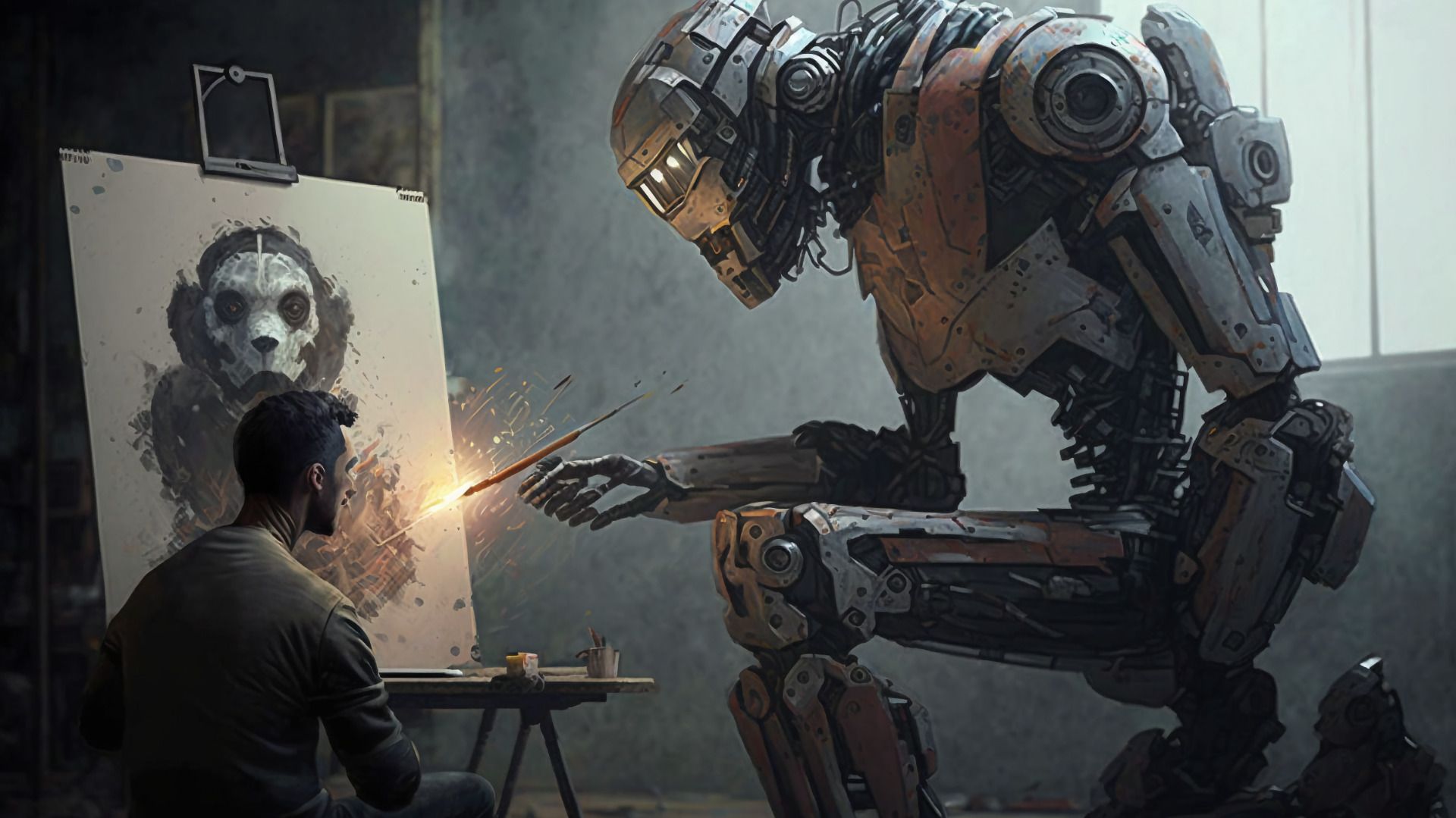 Generative AI is all the rage right now. There's a lot of debate over how, when, and if the tools should be used. I'm not inherently against the tools. If people choose to use them, I believe that generative AI should always be cited.
While I've only published one article using a language learning model, I use Midjourney to generate all of my featured images. It adds a unique look compared to the dozens of overused stock photos plaguing the internet.
My Writing Community, a perk of subscribing to This Week In Writing, has a #midjourney channel. Over the weekend, I generated this week's featured imagelive, with detailed explanations for the community. I captured that explanation here to walk you through my process.
Initial Prompt
To start generating an image, type /imagine and then whatever you want to create. If you've never used Midjourney, you'll be prompted to create an account. This is separate from My Writing Community.
This week's newsletter is about answering user questions, so I want to create something along those lines. The prompt I'm going to use is: /imagine a retro-futuristic factory assembling question marks --ar 16:9. This will tell Midjourney to create something based on that text prompt. The --ar 16:9 tells Midjourney to format the picture in that aspect ratio. If not specified, Midjourney defaults to square.
Ok, let's see what happens!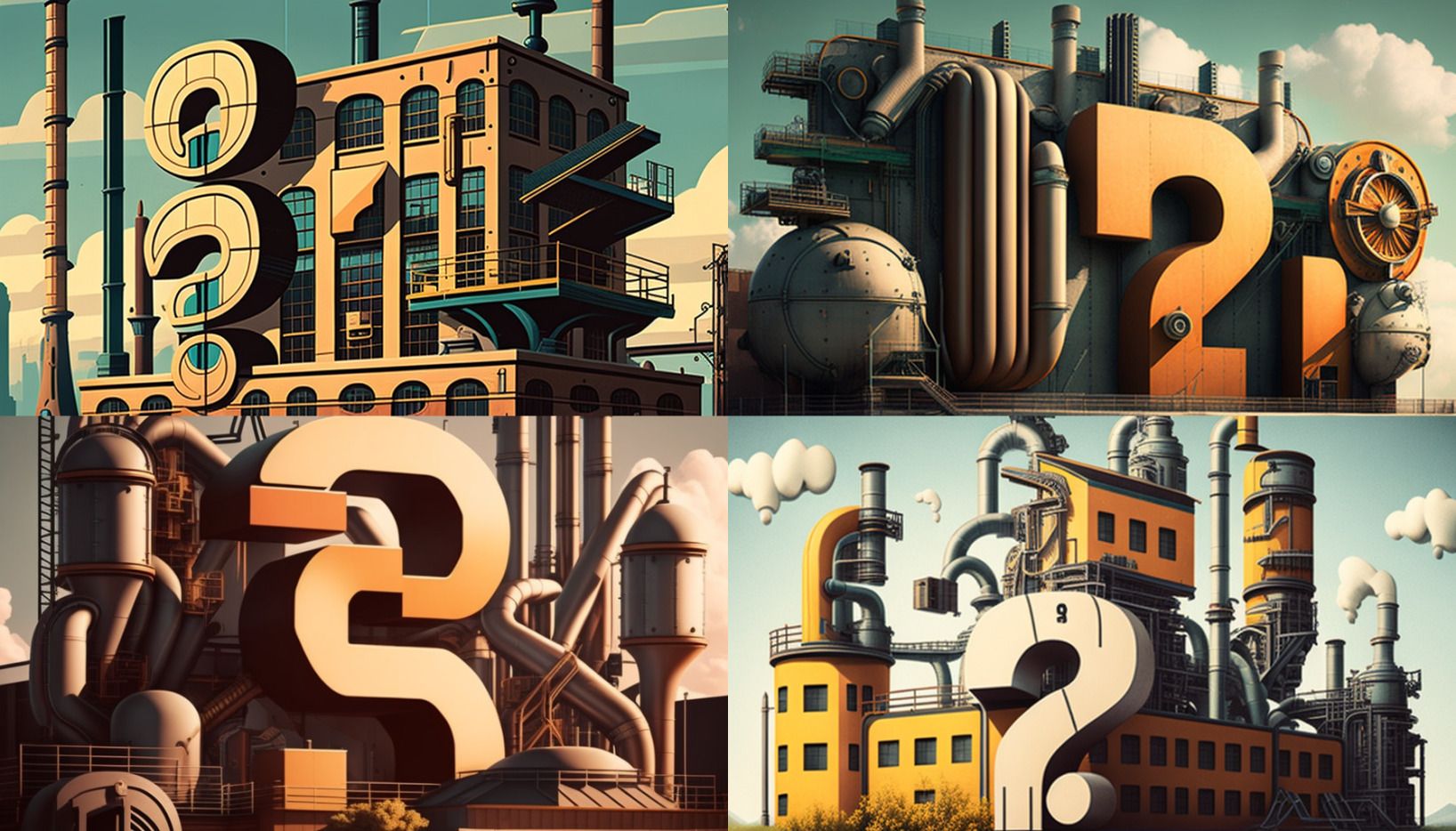 These aren't quite what I have in mind for the image. I need to give Midjourney some more clarification and specific direction. This time, I'll try /imagine a retro-futuristic assembly line building question marks --ar 16:9.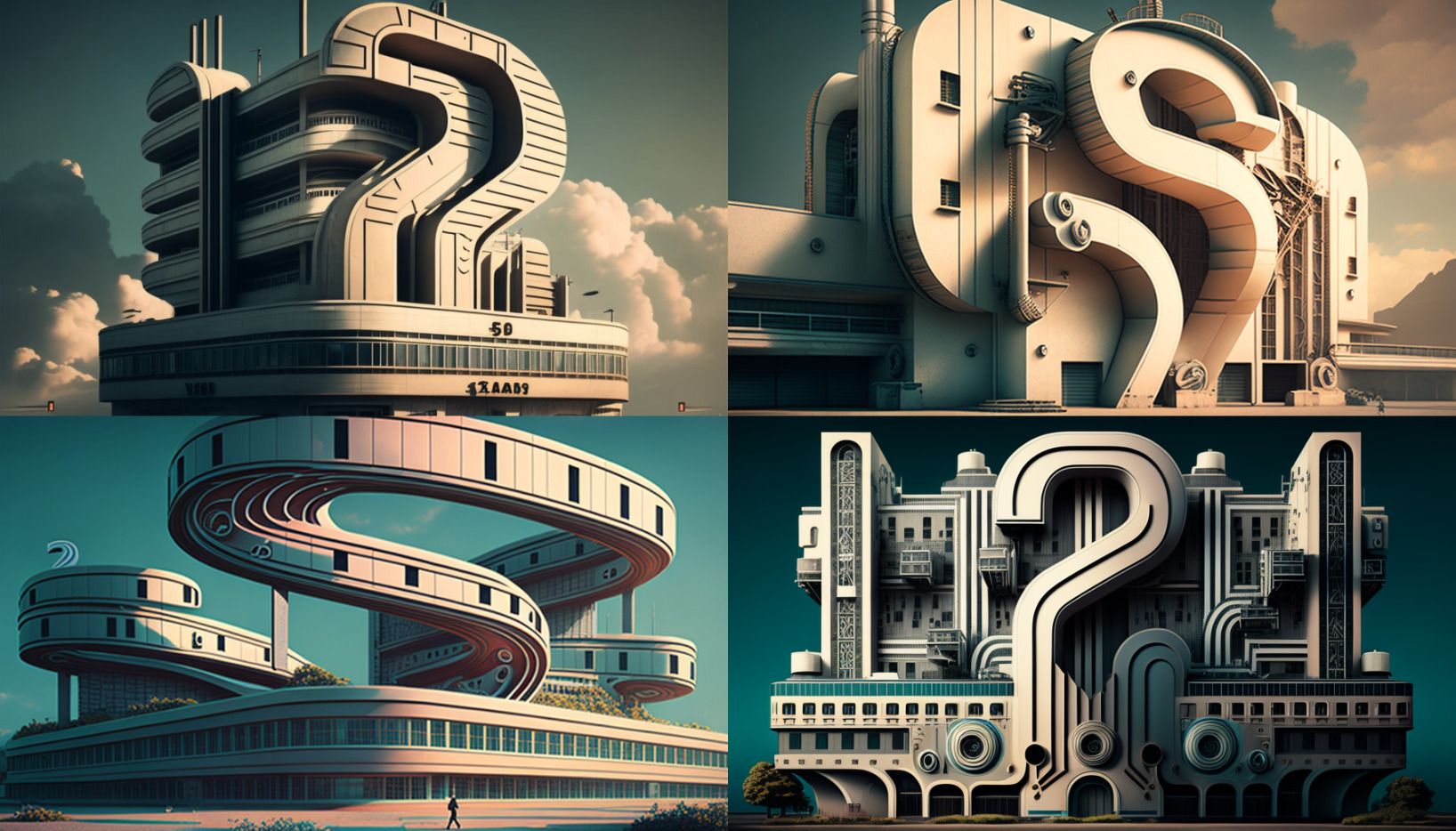 It seems like the word building is throwing things off here. So, this time, I'm going to try /imagine a retro-futuristic assembly line constructing question marks --ar 16:9.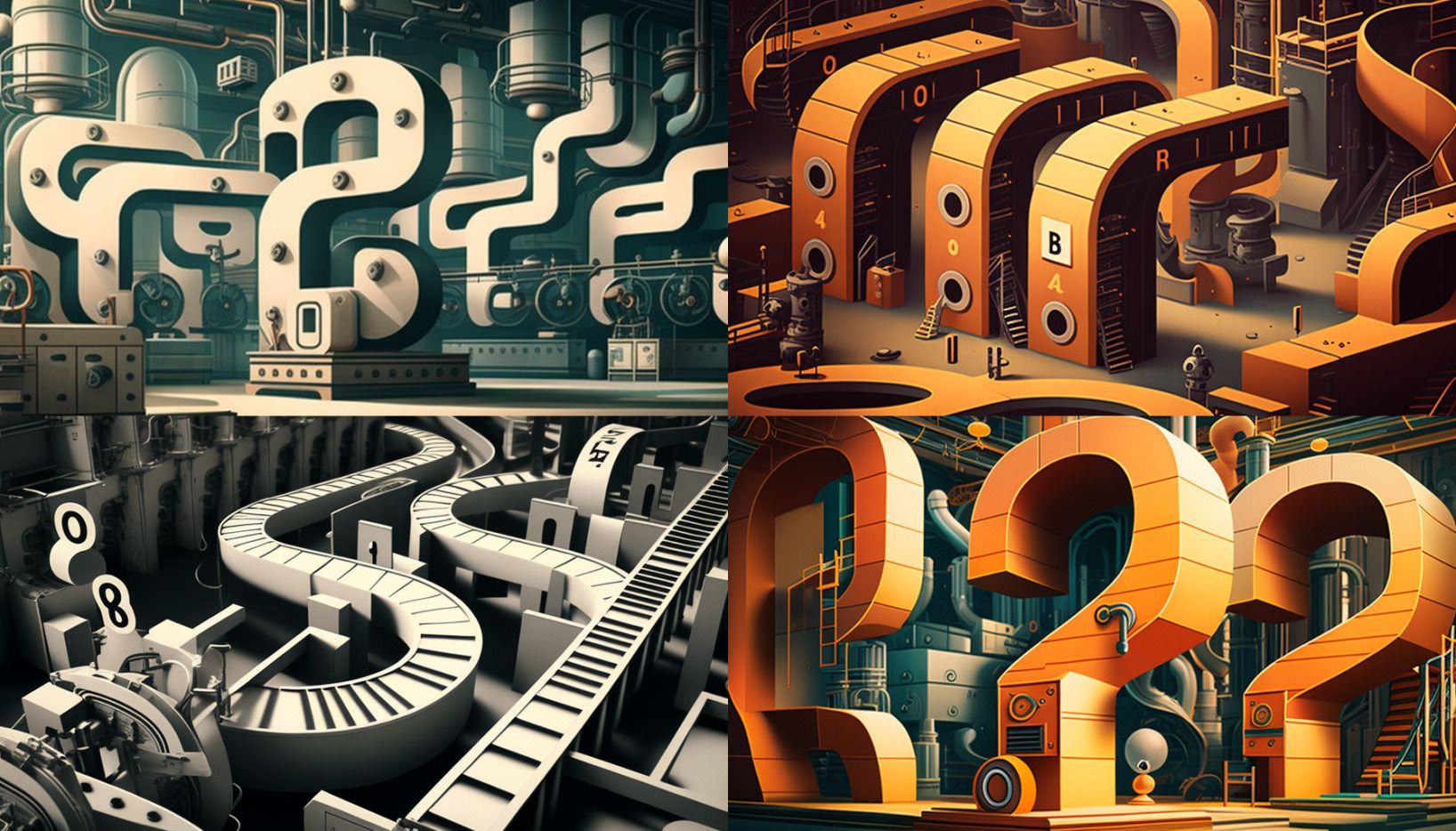 Refinement
The third image (bottom-left) is similar to what I had in mind, but there aren't any question marks on the belts. So, I'm going to hit the V3 button to create variations on this image. The V buttons bring the entire prompt back up and allow you to tweak it. I'm going to amend it to /imagine a retro-futuristic assembly line constructing question marks, question marks are on the conveyor belts --ar 16:9.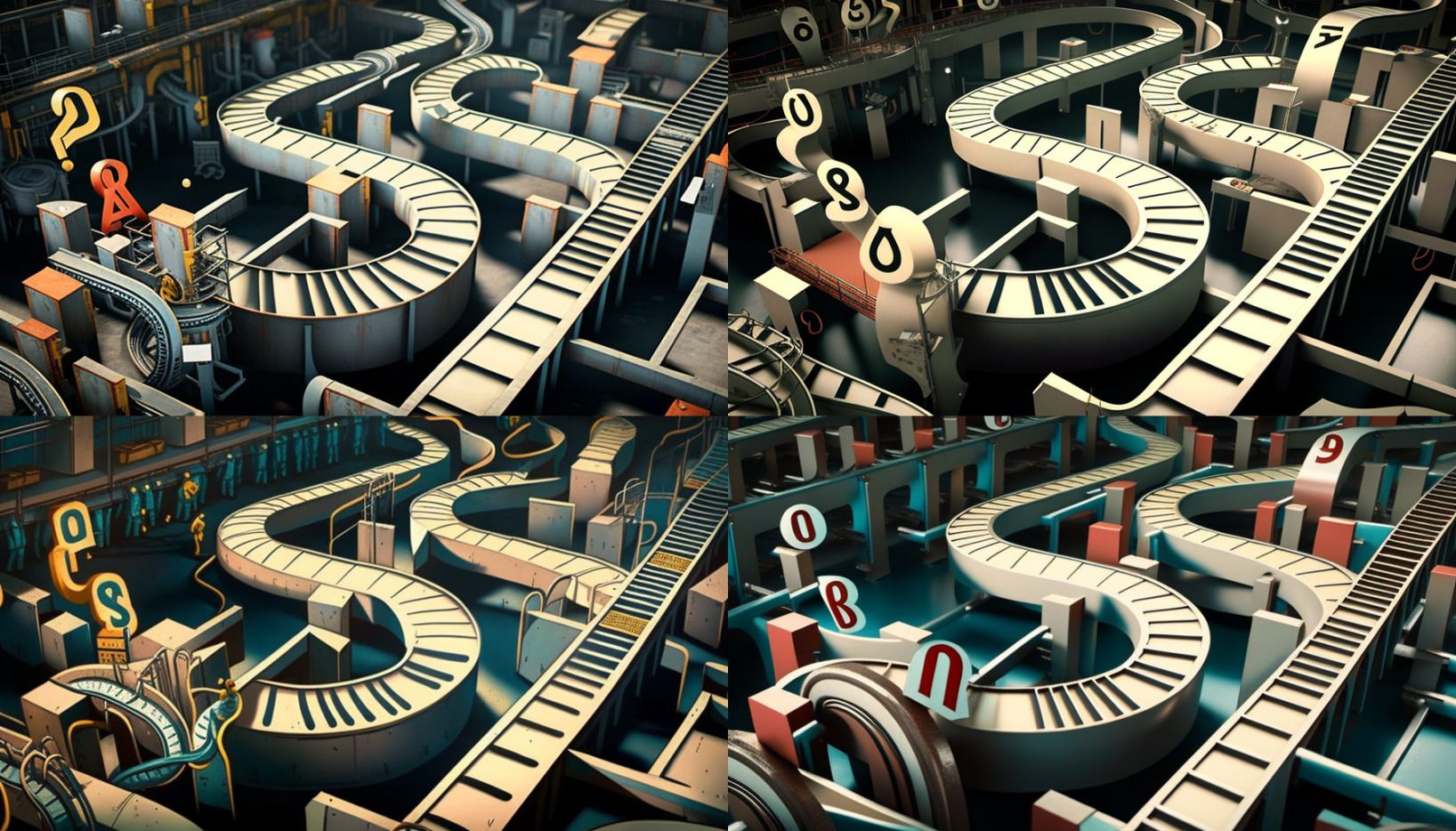 Clearly, this isn't something Midjourney can figure out based on the prompts I'm giving it. So, in this case, I return to the previous round and look at the second image I liked: number 4 (bottom-right corner). For this one, I'm going to upscale it by hitting the U4 button. This will create a single, higher-quality image based on the existing preview.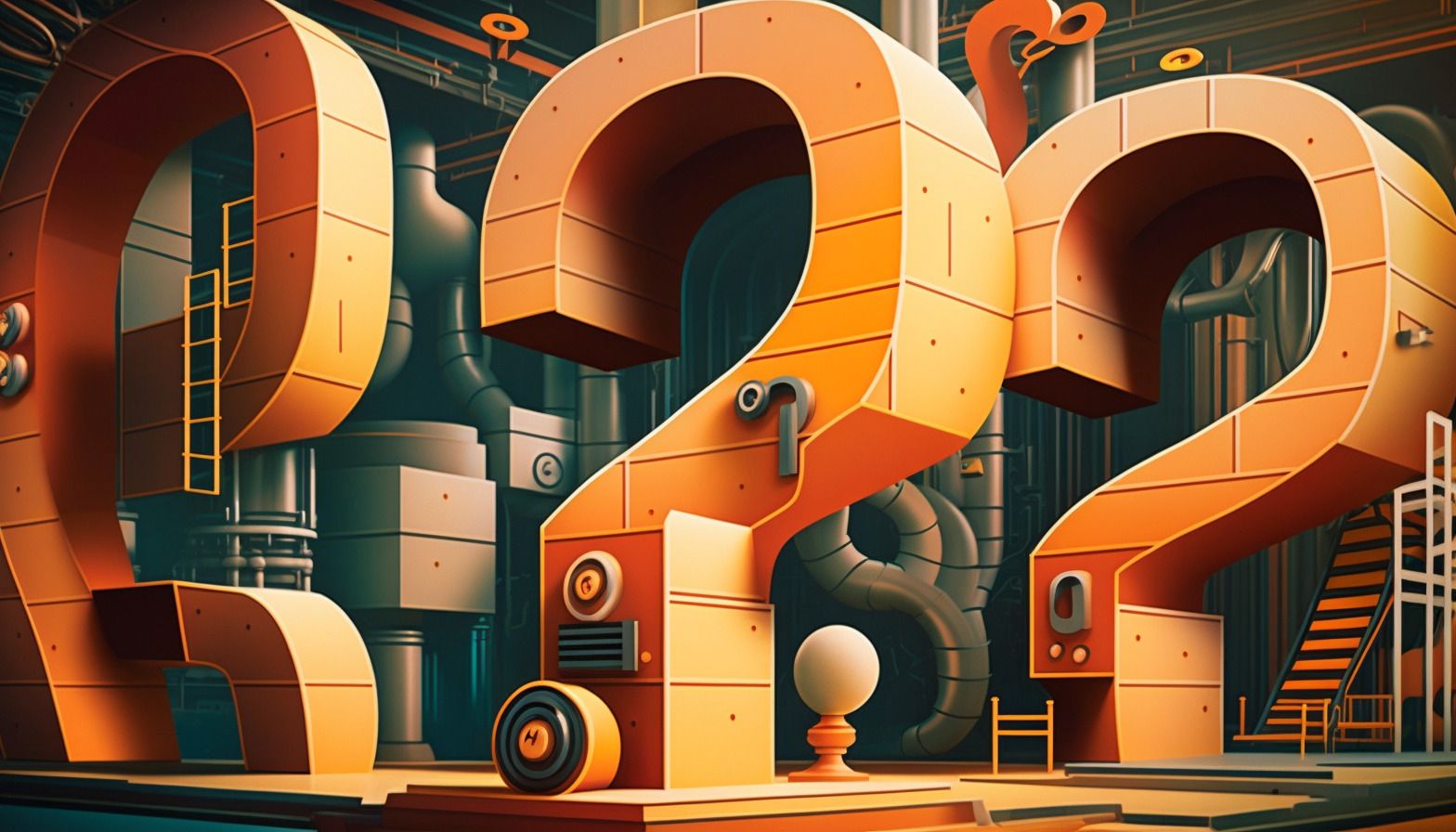 Experimentation
Now, the image is fully rendered. I can use the Make Variations button to change things (colors, etc.) and the Upscale Redo buttons to rerender the image at an even higher quality. The Light version only slightly tweaks the existing image, while the Beta option can get a little wonky. I'll hit the Beta option to see what happens for this demonstration.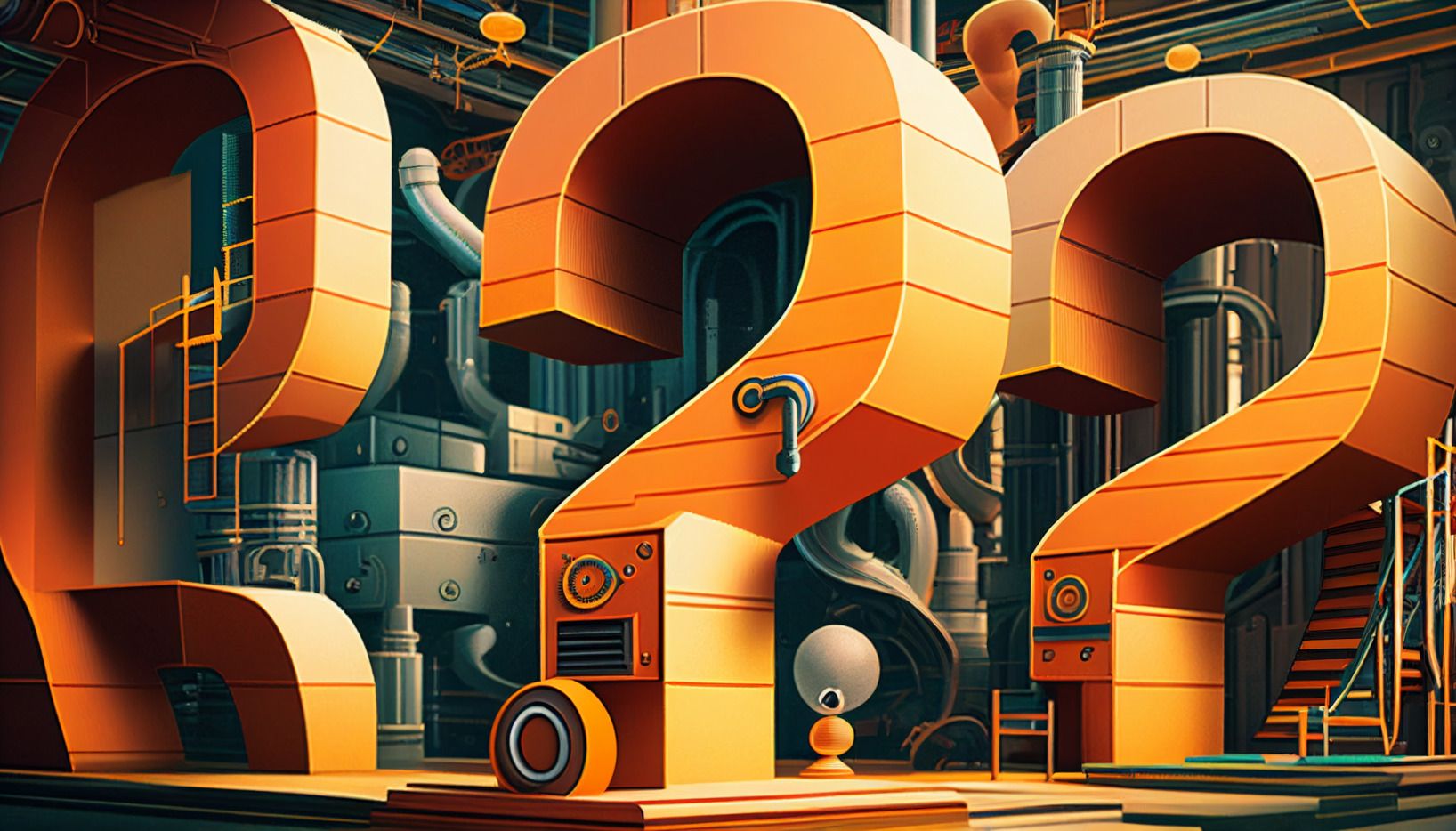 In this case, it just smoothed everything out. The ladder on the left is now proportional. This time, I've got another new button called Remaster. This, again, runs the image through another set of processes and can render drastically different results. For the demonstration, let's see what happens.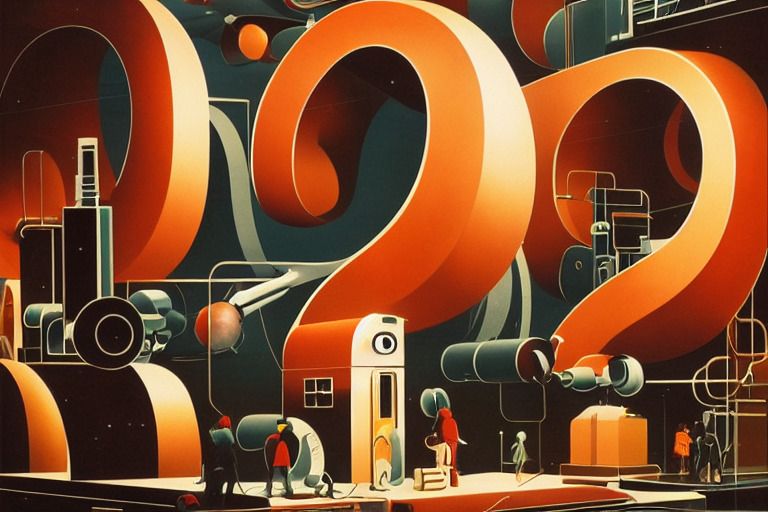 As you can see, it went in a drastically different direction. This time there are little workers around the machines. I also have upscale and variation buttons for this image. I'm curious what happens when we ask for an Upscale.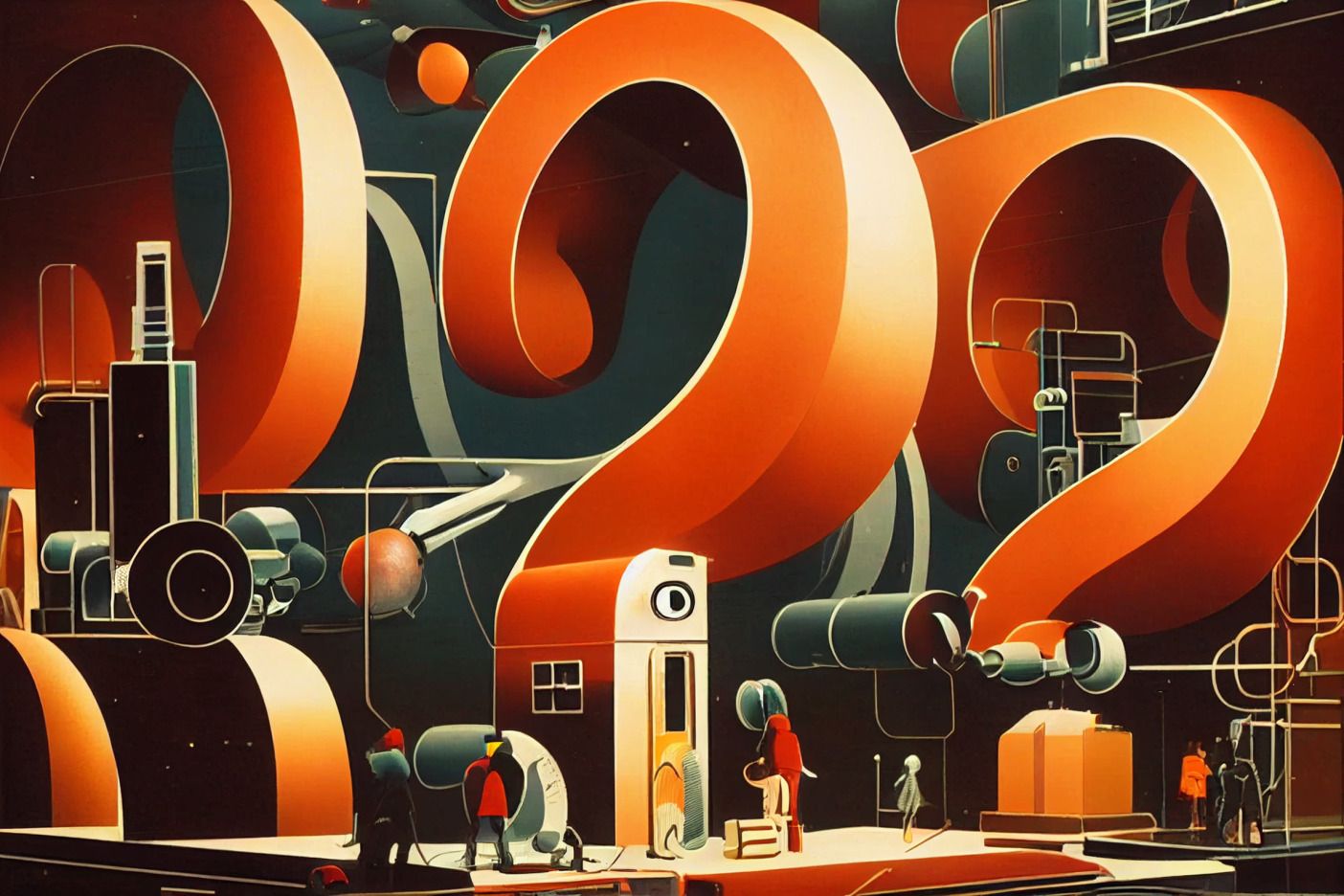 Conclusion
As you can see, it's an iterative process. That's why I don't typically do it in public. But, hopefully, you find this helpful (or at least interesting). If you want a different example, let me know. Midjourney tends to do better with more concrete examples (like the one used for this article) or when it renders people's faces.