Write Now With Grace Chan
Today's Write Now interview features Grace Chan, Australian-based author of EVERY VERSION OF YOU.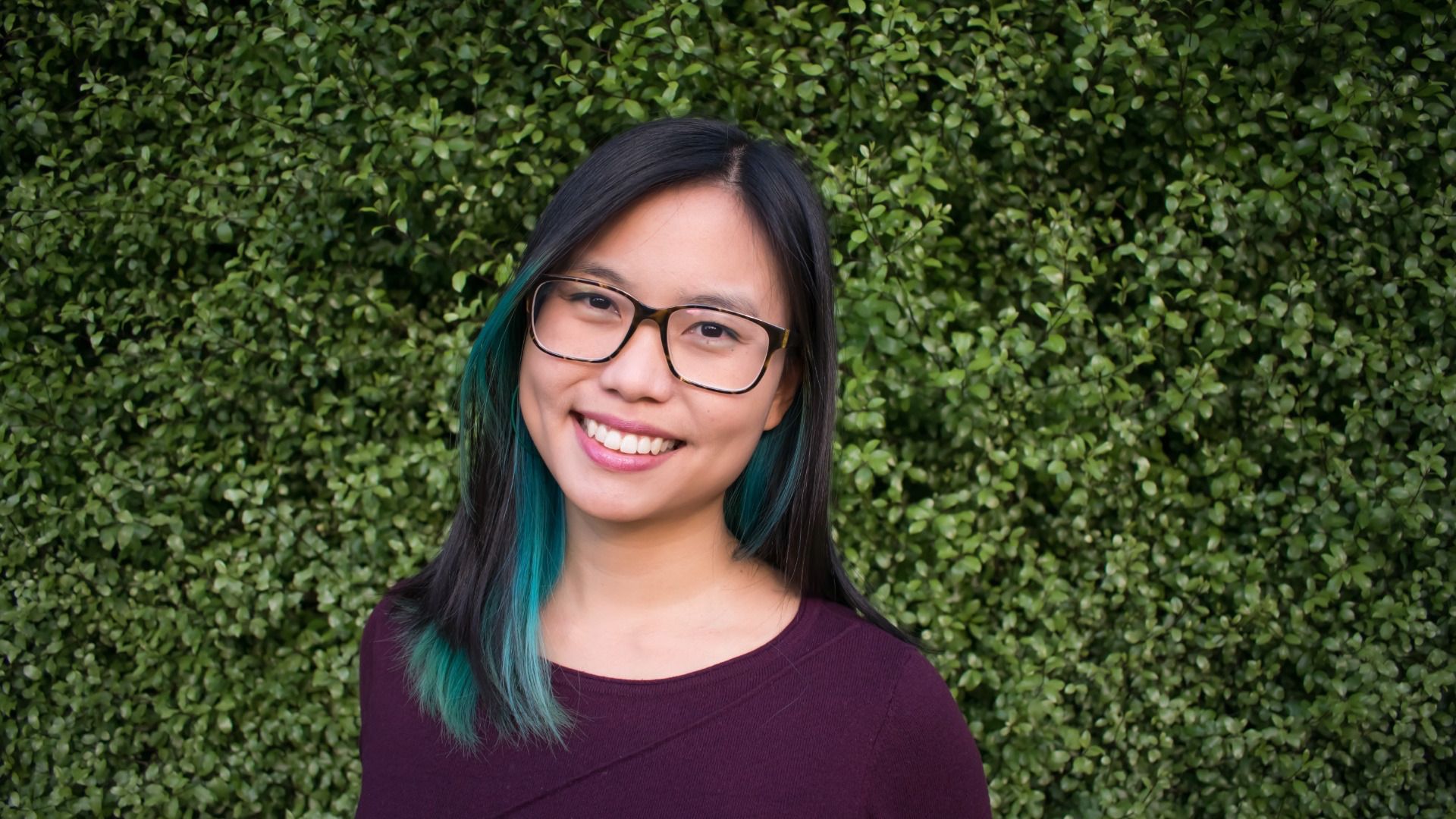 Who Are You?
My name is Grace Chan. I'm based in Melbourne, Australia, living and working on the lands of the Kulin Nation. My day job is in psychiatry. At night, on weekends and breaks, in queues and waiting rooms, on road trips and airplanes, I'm a writer. I write speculative fiction, mostly science fiction, but sometimes with a dose of fantasy and horror.
Grace's debut novel, Every Version of You, is out now.
What Do You Write?
I write speculative fiction, which means I take fascinating hypotheticals from random bits of inspiration around me and turn them into stories. This leads to heaps of fun questions like: Can you still be in love with your partner after they've uploaded their mind into a digital afterlife? How do you resist the capitalist, expansionist powers trying to colonise the galaxy? What would it be like to transform into a tree and save the world, and your family? (These are just a few examples from my book and short stories!)
Cheesy as it sounds, I was that kid scribbling stories in her exercise books and telling everyone she wanted to be a writer. I was waylaid by a medical degree, and slowly found my way back to writing after diving headlong into the expansive, wondrous world of speculative fiction. Writing is a delightful returning to myself.
Where Do You Write?
There's something about a crisp, sweet-smelling notebook and a silky pen that ascends you to a higher plane. I will usually pull out one of my favourite pens (an inky fineliner, a simple fountain pen, or my very cool purple Space Pen) when I'm planning a new piece. Then I'll switch to my laptop for the actual writing–I find my internal editor is less vocal when I'm typing on a keyboard. I tend to use Word for writing short stories. I converted to Scrivener for my debut novel, Every Version of You, and found it helped with rewriting and reorganising scenes during the many rounds of editing. I plan to use Scrivener again for my second book, although a couple of friends have endorsed Notion as an aesthetically pleasing alternative.
In terms of physical place, I do most of my work in my study, overlooked by two handsome secondhand wooden bookshelves stuffed full of my favourite reads. But a change of scene when the brain gets sluggish–relocating to a cafe or a park–does help.
When Do You Write?
My writing is haphazard and comes in bursts, fitting around other life things. This might mean brainstorming while I'm taking the baby for a walk, scribbling half a page on a Saturday morning, or doing an hour of edits on a weeknight. I don't set any specific time limit or word count goals; I'm quite an internally motivated person. If I haven't written for a while, I'll get restless and (creatively) itchy–the idea has been steeping for too long in my mind's murky depths and needs to see the light-white of a page! That being said, I'm a slow writer and I need to be in the right zone for the story to flow. Learning to be patient and accepting that my stories assemble themselves at their own pace have helped me to feel at peace with the way I work.
Why Do You Write?
I write because I think I was built for it: to gobble up ideas and concepts and questions from the world around me, digest them to their meatiest components, and reassemble them into a narrative that makes me think and feel something new. My hope is that if I am transformed by the writing of the story, then at least one other person might be transformed by the reading–or at the very least, find themselves pleasantly lost in a wonderful tale! I am fuelled by the joyful challenge of the craft, the craft being exploring wacky, cool ideas in a deeply human way. How awesome does that sound? Ah, If only I could live on writing! (PS. I'm also fuelled by coffee.)
How Do You Overcome Writer's Block?
I get writer's block multiple times during a writing session–or at least the feeling that what's appearing on the page isn't quite what I wanted, that the words aren't stringing together in a satisfying way. That's usually when I step away, even for just five or ten minutes. I'll try to do something sensory and embodied, like going outdoors, being active, doing a workout or yoga, playing a game, or travelling to a different environment. It's like a reboot for my brain. Sometimes when I'm in the midst of the other activity, a great line of dialogue or a scene twist will come to me. (My partner has, more than once, witnessed me leap into the air and shout "Yes, that's it!" out of the blue.)
I also read as much as I can, because I find it so inspiring–to stumble across astounding stories that make you go, "Argh, this writer is so damn good, I aspire to be like them!"
Bonus: What Do You Enjoy Doing When Not Writing?
I like to spend time with my family and close friends, play soccer, go hiking, eat cheap and tasty food, and explore new places. I like to tumble into Wikipedia wormholes, binge-watch TV series, and consume several desserts in succession. I like to fall asleep with my nose in a book.
---
My thanks to Grace Chan for today's interview. You can learn more about Grace at her website, GraceChanWrites.com.