Handwriting As An Art Form
Japanese calligraphy, or shodo, turns handwriting into a unique work of art. No matter what our handwriting looks like, it's also art.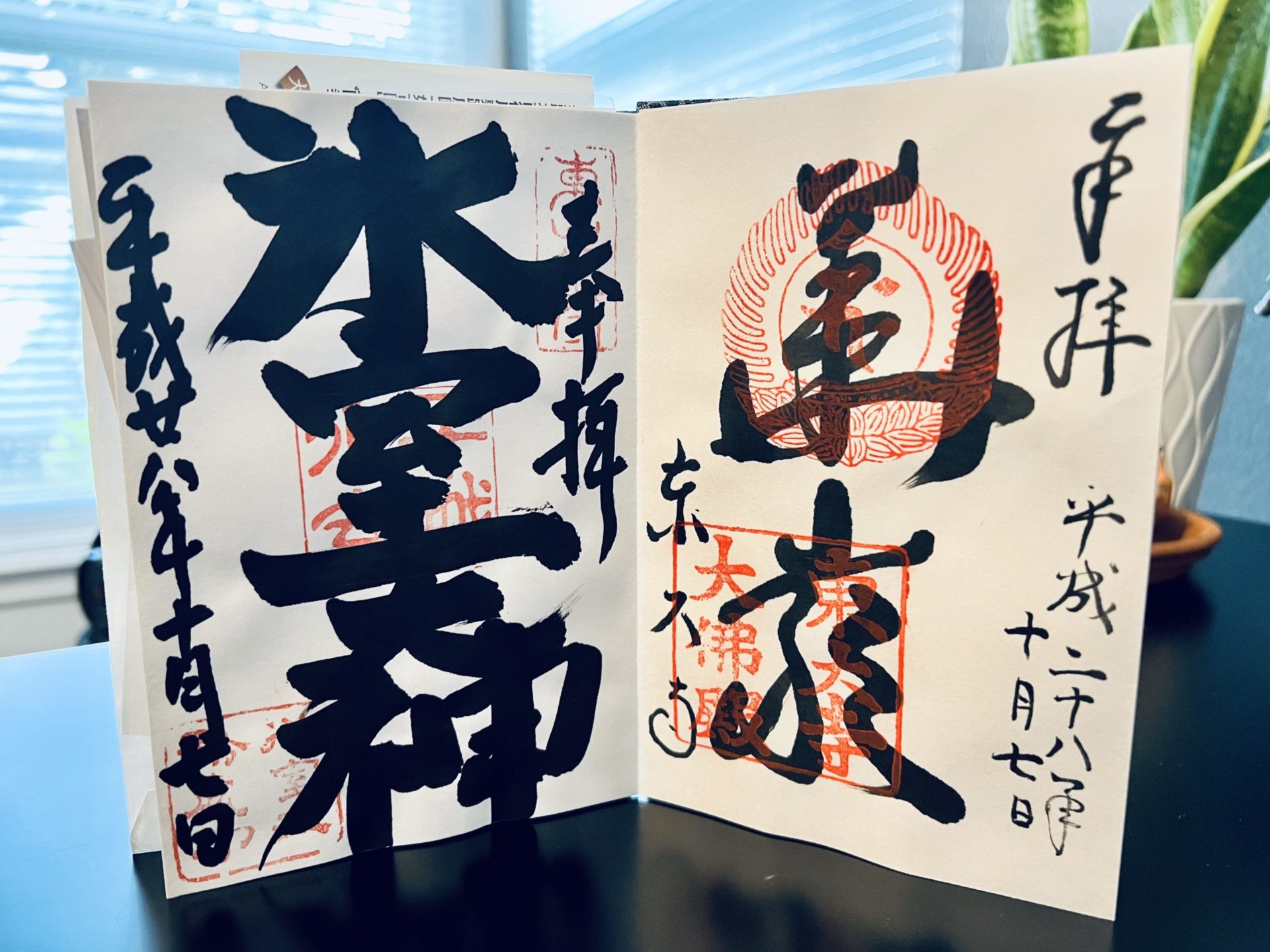 My wife and I visited Japan in 2016. In the run-up to our trip, I learned that most shrines and temples provide unique stamps and calligraphy in a book for pilgrims, travelers, and collectors. The so-called red stamp book, goshuincho in Japanese, is one of my favorite travel memories.
I purchased a blank goshuincho for around $10 at the thousand-year-old Mibu-dera temple in Kyoto. Every shrine and temple visited over the next week brought another stamp and unique calligraphy work, all for about a $2-5 donation. Each entry contains a red stamp unique to the location and black calligraphy, shodo in Japanese, that details the temple or shrine's name, the date, and information about the deity or purpose.
While calligraphy is handwriting, it's also an art form. Shodo even has competitions and choreographed dances where students create shodo live. NHK World Japan's Cycle Around Japan has a beautiful feature on shodo and the Yazu High School Calligraphy Club (start this video at the 12:17 mark).
Maybe I'm so enthralled by shodo because my handwriting is atrocious. My 10th grade English teacher told me my script was the worst she'd seen in her career — I took it as a compliment. For fun a few years ago, I used an online service to convert my handwriting to a font. Why? Why not?
Whether we create terrible handwriting or beautiful shodo, all of our handwriting is a unique work of art. It's something that translates our unique style onto the page. Some writers I know write every first draft by hand, which seems equally tortuous and beautiful at the same time. Our handwriting is artwork, and we should embrace its unique style.
What does your handwriting look like? Have you ever attempted calligraphy? Hit reply and join the conversation.
A version of this article also appeared on Medium.