Planes, Trains, and Automobiles: Traveling to Japan
Does crossing the International Date Line propel you into the future?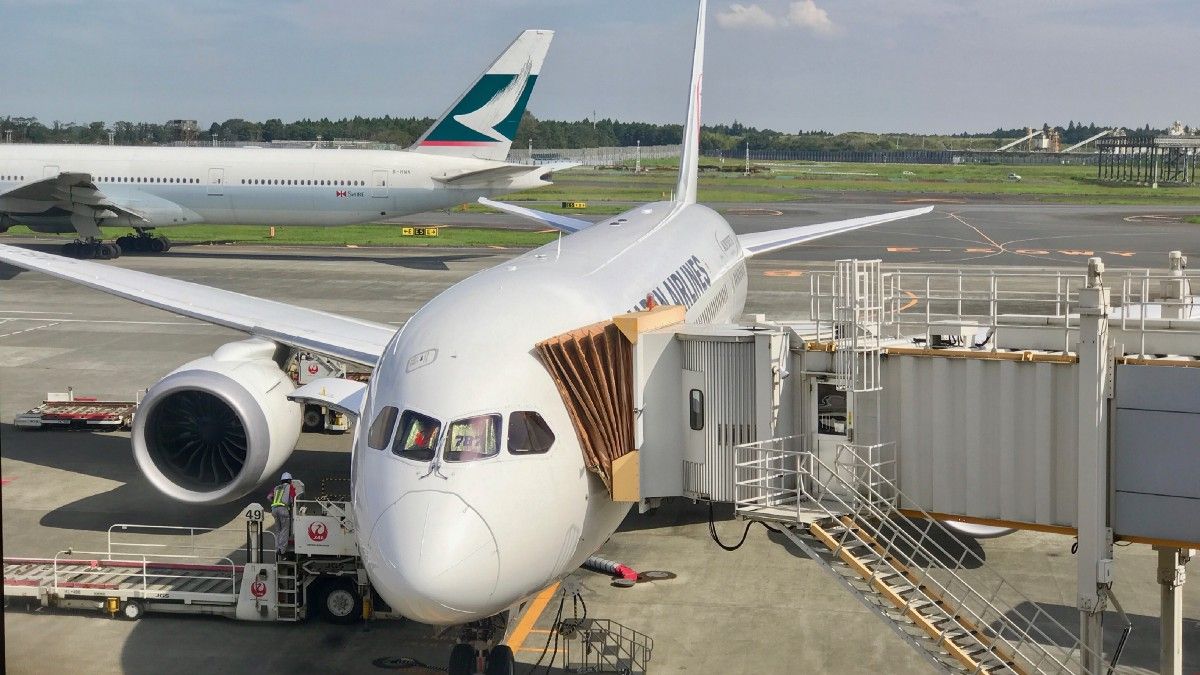 Part One: Planes
The attendant walks my wife and I to our individual pods. She places our bags in the enormous overhead bins and smiles as she goes to welcome the next passengers. My wife and I share a look of excitement.
For eighteen months, Carla and I have been planning a trip to Japan. We have saved money and airline miles. We've spent countless hours researching Japan and exploring Anthony Bourdain's travels. Here we are.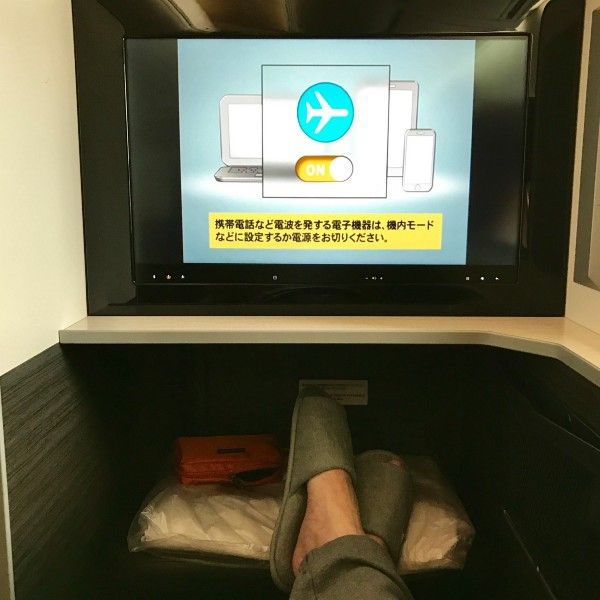 We're flying Japan Airlines (JAL) using American Airlines points. We cashed in 100,000 miles each for Sky Suite II seats on the JAL Dreamliner out of Dallas. A tethered remote controls each pod. It allows us to order food, control the TV, and recline the seat into a full bed. Each pod has a 23" tv and a streaming collection that puts Netflix to shame. There's wifi and an amenity kit complete with slippers.
I take my shoes off and stow them under the pod's ottoman and put on the slippers. There is an automated divider between Carla and I. We play with the buttons like children. The attendant brings us each a glass of champaign. All adventures should begin this way!
---
After we leave Dallas, the attendant returns with a hot towel — a custom we will get used to over the next week and sorely miss upon returning to the states — and our menu for the flight. There are pages of options available for order "anytime" using our pod-remote. The attendant points out the main meal options. I select the Western course while Carla chooses the Japanese menu.
Both the Western and Japanese menu share the same amuse-bouche — a wonderful wild mushroom and ricotta concoction on one side and smoked duck and vegetables in the other. I've never seen some of these vegetables before, but they're crunchy and delicious.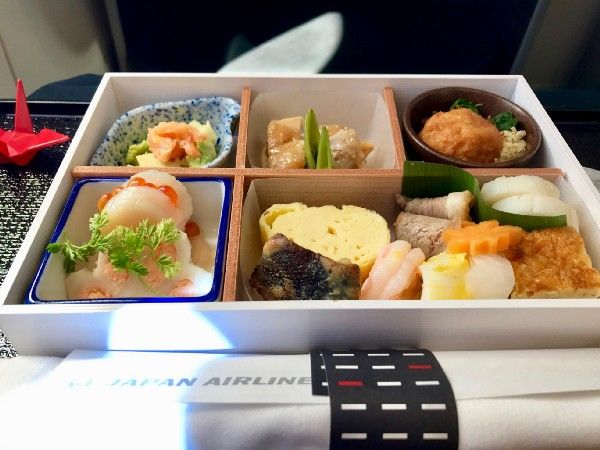 My hors-d'oeuvre course brings a chicken and black truffle terrine. Could the first time I enjoy real truffles be on a plane? To Japan? Seems that way.
Next door, in Carla's pod, she receives an Irodori Gozen course. This presents as a bento box with many delights. Her main course, or dainomono, is grilled red snapper with shrimp and chicken balls and a beef roll.
I opted for the steak main course. Cooked to perfection, the steak cuts with ease. I remind myself that we're 35,000 feet over northern Texas. It's served with a morel mushroom cream sauce and a potato puree that are rich and delicious.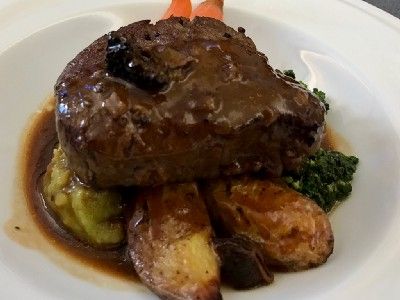 My next course is bread and cheese and does not disappoint. How can you go wrong with bread? The dessert is a coffee infused custard. I pass it over the divider to Carla. Coffee bean is not a flavor I enjoy.
After the meal service ends, I convert my pod into a bed, put on a movie, and fall asleep. It's just after 1:30 in the afternoon, Dallas time.
---
The flight takes us on a circuitous route across the Rocky Mountains to Seattle, around the Canadian coastline to Alaska. From there we hug the Aleutian Islands toward Russia where we'll turn south and follow the Chinese coastline before entering into Japan.
I wake up somewhere in the in-between world over Alaska. Time makes little sense anymore. The in-flight system tells me we have six hours remaining in the flight and we've been in the air for just under seven. My phone says it's just after six in the evening. That was in Dallas. What time is it here?
The second movie of the flight begins and I explore the anytime menu. Fruit, ice cream, and a glass of JAL Kiwi Drink seem like a fitting snack. Carla wakes and orders a bowl of udon — a noodle bowl similar to ramen, but with thicker udon noodles.
A few minutes pass and the attendant delivers our meals. The signature kiwi drink and fruit are refreshing and the ice cream provides a cool sweetness.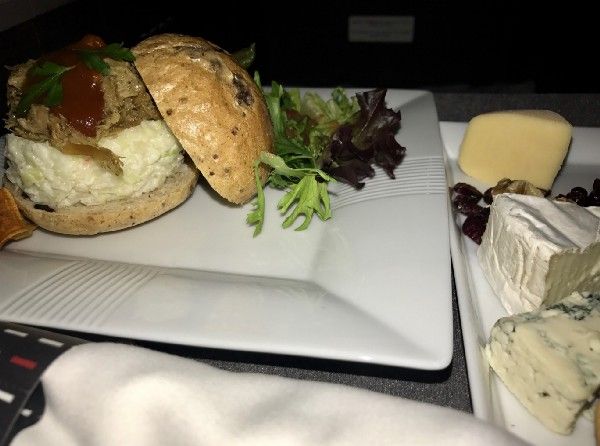 We cross into Russia as I finish my third movie of the flight. I order a pulled pork sandwich and cheese plate. The pork is great, despite being served on an enormous bed of coleslaw and dense roll. The artisanal cheese selection is a flavorful compliment to the pork.
After this meal, I walk around the cabin. It's quiet. Most passengers are sleeping or enjoying a movie in their pod. One man works on a laptop. Next to the bathroom is a small snack station with chocolate truffles and various cakes. There's also an assortment of toothbrushes. I file this knowledge away for later in the flight.
I sleep a little while longer and wake about two hours from landing. Food service ends in thirty minutes so I order another JAL Kiwi Drink and some ice cream. I tell myself we're on Japanese time now, which makes it just after two in the afternoon. On Tuesday. We boarded the plane at 11:30 in the morning in Dallas. On Monday.
I'm lost in a haze of time and delirium. I enjoy the ice cream and watch another movie.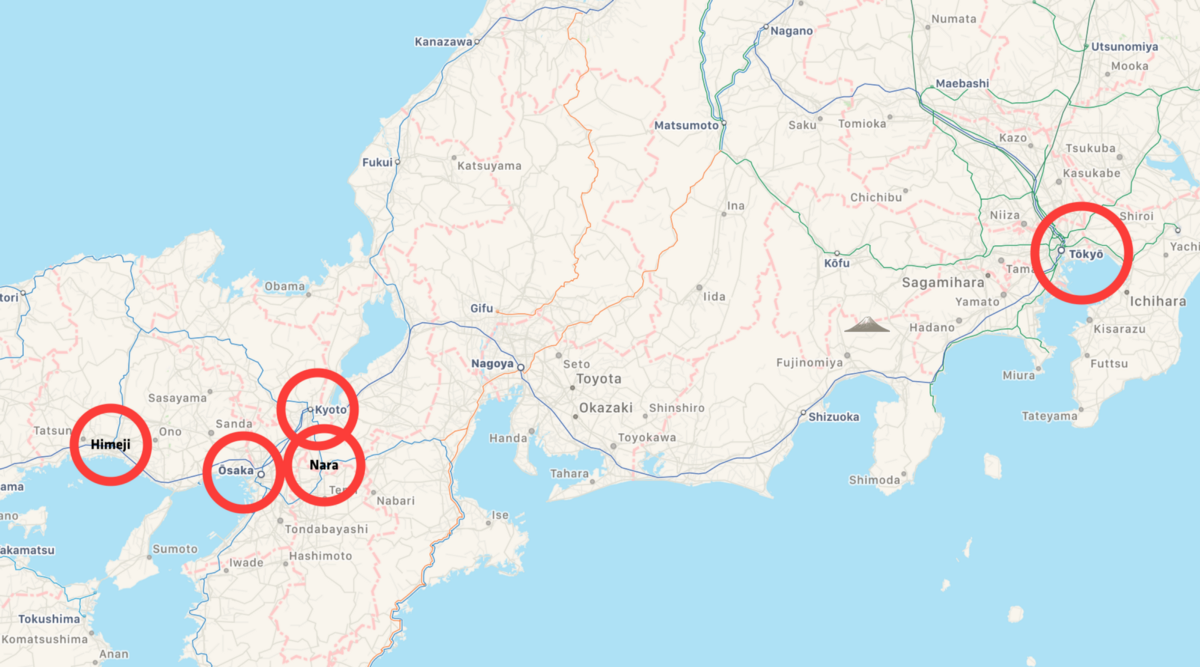 Part Two: Trains
Over the course of our eight-day trip, we have planned to visit five different Japanese cities. The front half of the trip brings Osaka, Japan's second largest city; Himeji, the site of Japan's impressive Himeji Castle; Nara, home of the Grand Buddha and the Nara Deer Park; and Kyoto, one of Japans oldest city and home to dozens of ancient temples and gardens. The second half of our trip will be in different districts of Tokyo.
Customs takes all of three minutes. We stop at a 7/11 ATM and pull enough yen for the next few days. Japan is still largely a cash-based society. Hotels and trains take plastic, but most everywhere else requires cash.
We visit the Japan Rail ticketing office and exchange our Japan Rail Pass vouchers for actual tickets. These will allow us to travel anywhere in the country on Japan Rail Lines, including the Sinkansen bullet trains, for free over the next seven days. We pick up our tickets and book the train to Osaka.
We find our way down to the train platform and await the Narita Express, a train that connects us from the Narita Airport to Shin-Tokyo Station.
Twenty minutes later, we're on the Narita Express. Its similar to a subway train, but larger, brighter, and cleaner than any I've experienced in New York or DC. It's also silent. In Japan, it's impolite to make too much noise on the train. The hour-long journey is peaceful and the large windows provide a great view of our approach to Tokyo.
Narita Airport is well outside of Tokyo. We watch lush vegetation and what appear to be farms turn into apartment buildings that increasingly grow in size. Soon, buildings are all that's visible.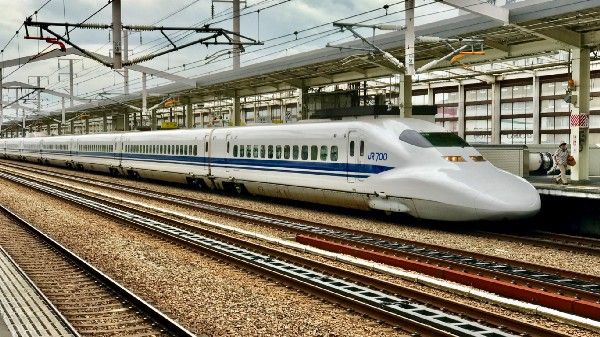 Unlike, Narita's quiet train station, Shin-Tokyo station is loud and busy. We arrive around five in the evening and there are people everywhere. We follow the signs — all of them in Japanese and English — to find our tracks and queue in the line. Japan has lines for everything. Everyone queues up and patiently waits their turn. Less than ten minutes later our train arrives and we board.
A few moments pass and then we're off. Our gaze does not leave the window as we move through Tokyo. The city tapers off and we're in the country. The train plugs on at its high speed. Three hours and three hundred miles later and we arrive to a rainy Shin-Osaka station.
Part Three: Automobiles
It's now just past 9:30 on Tuesday evening. We've been traveling for two days? Twenty hours? What even is time anymore?
Carla and I weave our way through a sea of humanity and find the taxi stand. A rain-soaked taxi pulls up to the curb. The rear door opens automatically and we jump in.
The taxi is a 90's era Toyota but its immaculate despite it's age. There are white lace seat covers. The driver is in a tuxedo. He says things in Japanese.
"St. Regis," I say. In English.
The driver does not speak English. He speaks again in Japanese, frustrated, and drives. I fumble. Had I been more awake, I would have brought up Google Translate, but instead I open the hotel's app. I show him the address. Again, in English.
More frustration. This isn't working and we're driving. Somewhere. On the clock.
I fumble through the app hoping for a miracle and there it is: "Address in Local Language". I tap it and hand the phone over at the next red light. The driver smiles and says, "St. Regis."
"Yes," I sigh. It's been a long day. Or two?
---
The St. Regis Osaka is only about three minutes from where we had been driving. Our driver pulls up to the curb and I pay him. We make our way through a beautiful entrance and take the elevator to the reception level.
The concierge, in perfect English, welcomes us to the hotel and takes my credit card and both of our passports. She then summons the butler to escort us to the room.
He explains the amenities of the room. These include his services of unpacking, ironing, drawing a bath… anything we might need. We thank him for escorting us. We're both tired. Travel weary. And need to rest. He leaves us.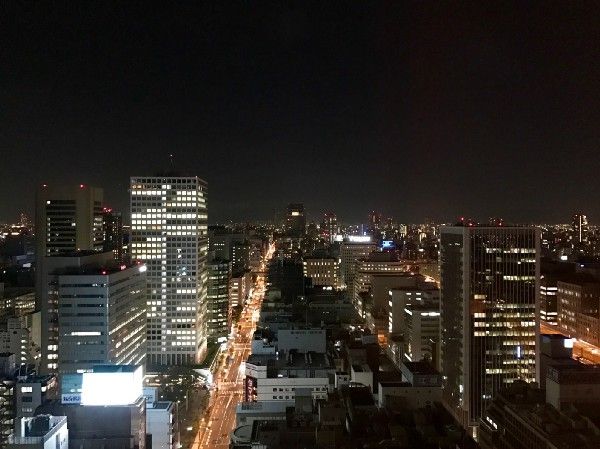 We enjoy a refreshing welcome drink of chilled watermelon. Carla and I overlook an amazing view of Osaka's night sky. It's after ten in the evening. Hunger strikes.
When was the last time we ate? Was it on the plane? How long ago was that?
We order something simple from room service and relax into the room. The next morning we'll get up at 6:30 in the morning, enjoy a breakfast while viewing the sunrise, before getting back on a Shinkansen for Himeji. But for now, we enjoy candied sweet potatoes and the Osaka skyline.
We're in Japan ready for adventure.