Spring Into the Best Twitter Client You've Never Heard Of
How does the Spring Twitter client by Junyu Kuang stack up to Tweetbot and Twitterrific?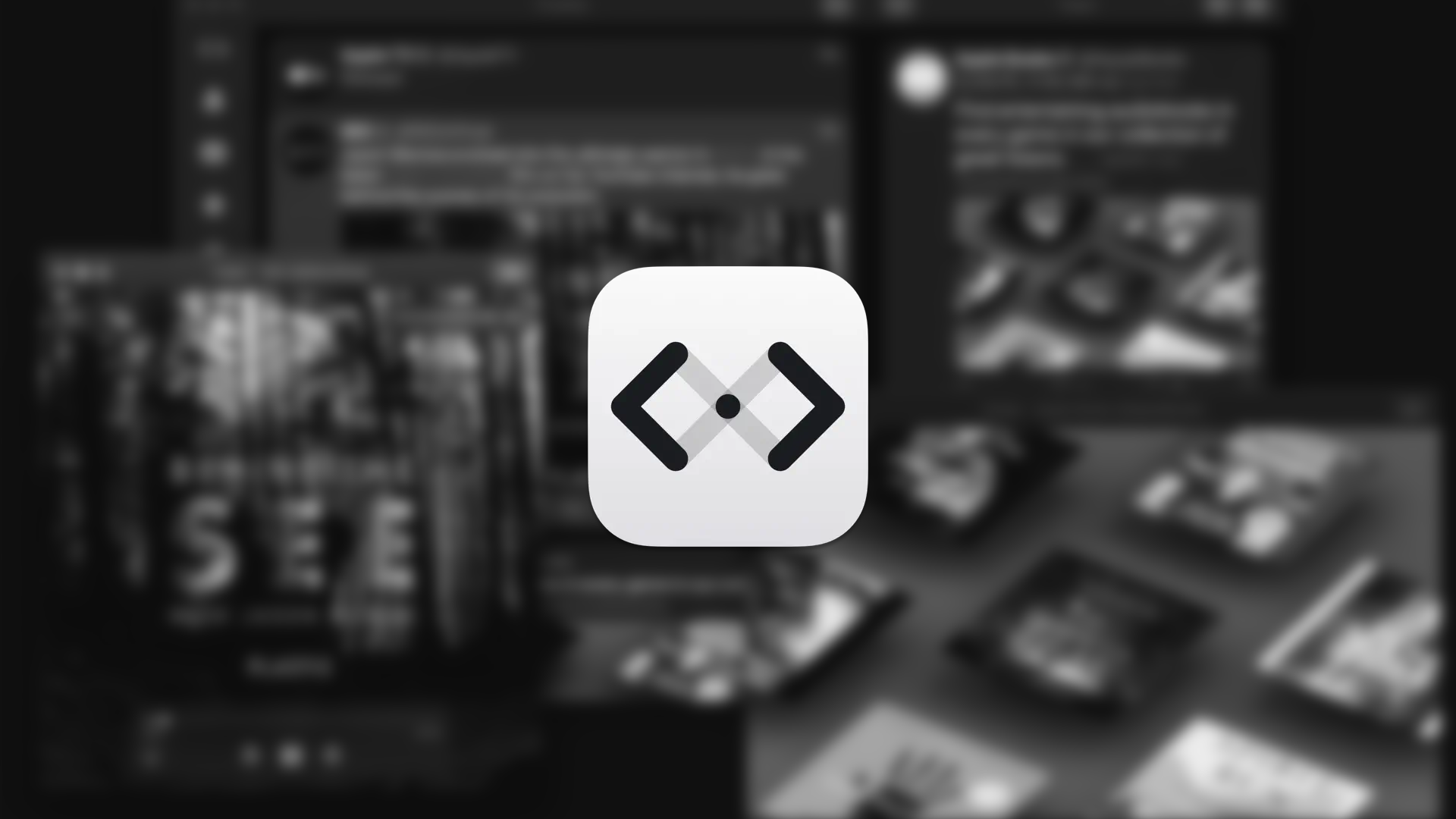 As a writer who loves technology, I'm on a never-ending quest to find the best tools that streamline my business and save me time. Let me be your canary in the coal mine, testing tools to determine if they're right for you. Today, I look at Spring, the best Twitter client you've never heard of!
I've long been a fan of third-party Twitter clients, using both Tweetbot and Twitterrific since their inception. Yet, over the last six months, as support for Twitter API v2 lacked and Twitter launched new features, I've reverted to the default Twitter app on iOS and macOS. That is, until this past weekend when I discovered Spring. This excellent third-party Twitter app not only makes Twitter fun again but blows Tweetbot and Twitterrific away in terms of customization and features.
I am not an affiliate for or endorsed by Spring.
What Does Spring Do?
Spring does one thing and does it well: provide a fantastic third-party Twitter experience. It fully supports API v2, providing third-party support for Twitter features like polls and lists. Sure, it doesn't support newer features like Spaces and Communities, but that isn't a deal-breaker for me.
What is important to me in a Twitter client is cross-device syncing, a slick UI, and app speed. Spring delivers on all three and throws in two bonuses: a subscription-free universal app and locked-down privacy. Spring also supports Widgets and Shortcuts, just as all fantastic apps should.
Cross-Device Syncing
Spring keeps all devices in sync via iCloud — no third-party servers or services. In fact, one of Spring's big features is privacy, which I'll cover in a moment. The iCloud syncing is smooth and almost instantaneous. Plus, the iCloud integration is so slick that I can scroll on my phone and what the iPad timeline scroll to match. It's very fun!
iCloud also syncs searches and User Notes (more on that in a moment). It does not, however, sync settings. Maybe that will come in a future update.
Slick UI
The Spring UI is fully customizable. Change the buttons in the toolbar, their placement, what quick actions appear under tweets, accent colors, fonts, app icons, and more. Tweetbot and Twitterrific provide customization features, but neither comes close to the depth of options.
One of my favorite customization features is the feed filter. You can turn off typesof tweets. No more annoying threads for me!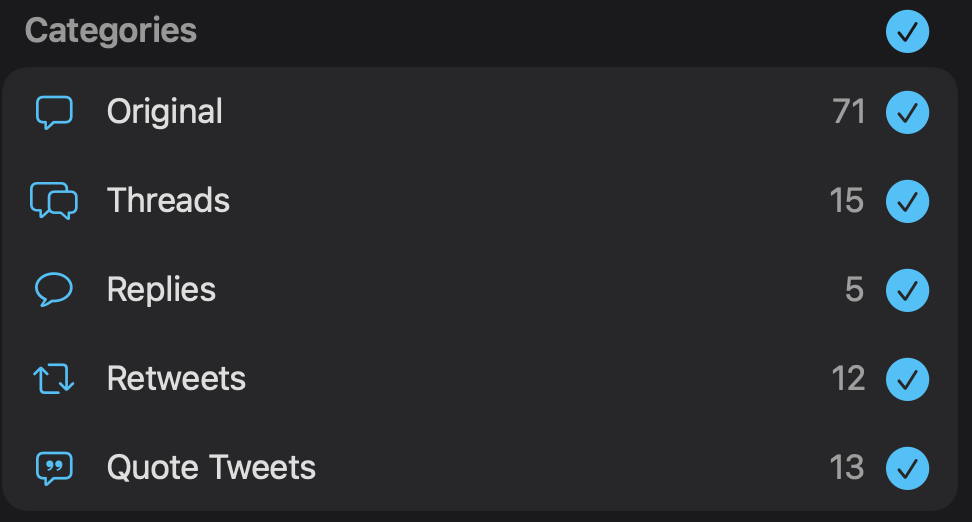 Another customization feature Spring offers are User Notes. View a user's profile, and you can add specific notes for that account. Your note will appear directly under the user name in the feed. Want to remember who people are or why you're following them? User Notes are your friend. The User Notes field also allows you to change the account's display name to whatever you want. Let your imagination run wild!
App Speed
Spring is 22.3 MB on macOS and 45.4 MB on iOS. It's tiny and loads extremely fast on all of my devices. There are no annoying splash screens or loading prompts; it just quickly brings you to your Twitter feed.
Like all modern Twitter clients, Spring supports multiple accounts. You can switch between accounts by holding down any button on the toolbar. Switching is just as instantaneous as loading the app the first time.
Subscription-Free Universal App
Spring is a Universal, subscription-free app. Purchase it once for $11.99, and Spring lives on every Mac, iPhone, and iPad you own. This is a fantastic bonus to the Tweetbot and Twitterrific subscription model. Oh, and did I mention Spring supports Family Sharing, too? $11.99 for every device in your household!
Spring also offers a Mini version for $4.99 that only works on iPhones. This might be a great option if you only use Twitter on your phone. Me? I went for the high-octane version to take advantage of cross-device syncing and support.
Privacy
Spring is built with privacy in mind — at least as much privacy as can be expected from a Twitter app. Sure, it can't stop Twitter from harvesting information from your feeds, but the app controls what it can. All connections to Twitter go through HTTPS, it provides a token-free Giphy search, so no data is transacted, and the app developer takes no information from you.

Is Spring Right For You?
At $11.99, Spring is a no-brainer if you're a heavy Twitter user and have multiple Apple devices.
Conclusion
Spring has no website, just an official Twitter account. Instead of a flashy website, Spring provides a superb Twitter client that I can't believe I didn't discover sooner.
You can download Spring for macOS and iOS on either App Store.