How I Edit and Manage The Writing Cooperative
What writers and editors can learn from my experience editing The Writing Cooperative, one of Medium's top publications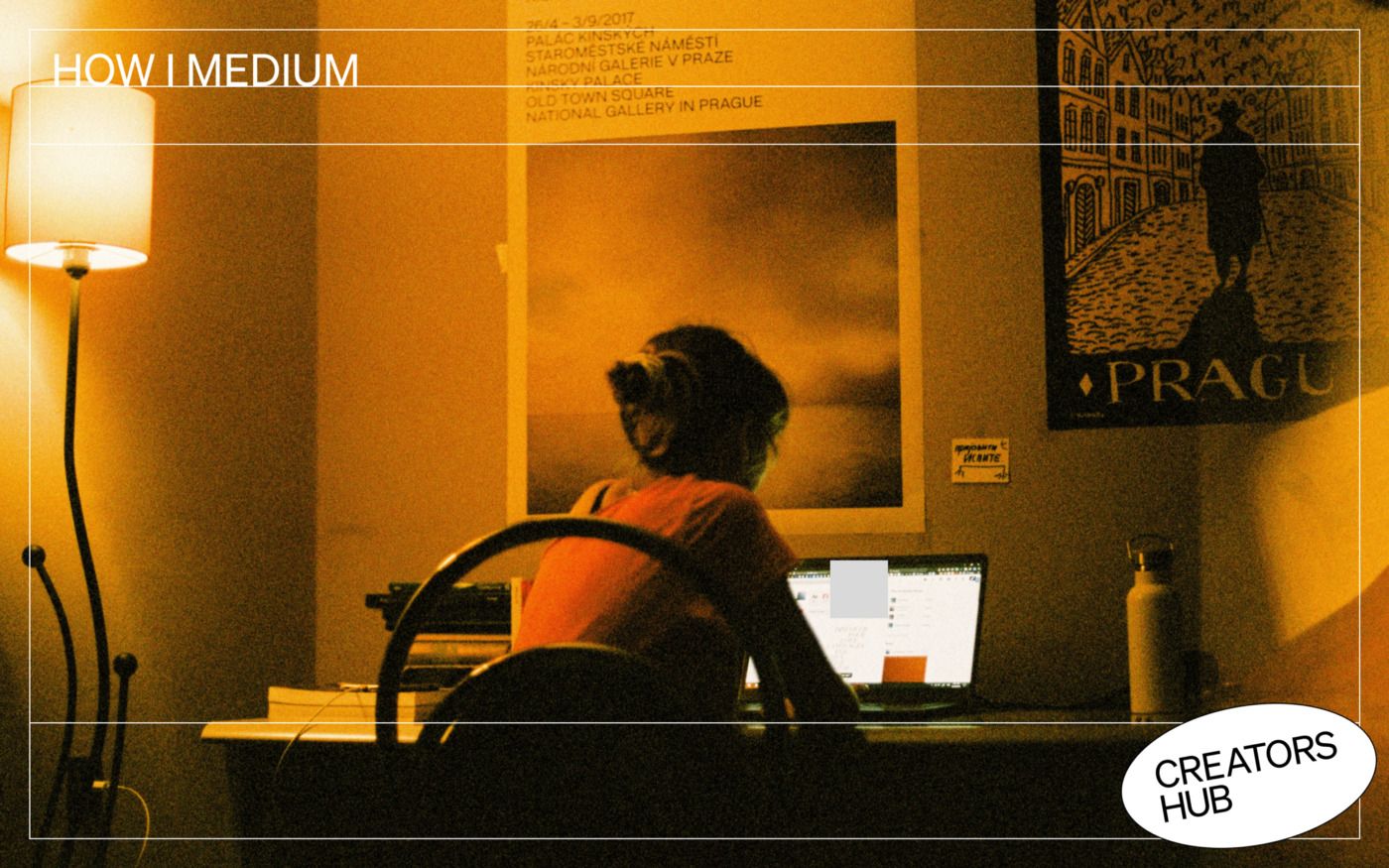 The Writing Cooperative is Medium's largest publication dedicated to writers. We publish a ton of writing advice daily. However, as JoAnn Ryan recently pointed out in an email, we don't have a lot of advice for publication editors. While I cannot speak for all editors, I have developed a dedicated system to edit and manage The Writing Cooperative. If you're an editor or aspire to create a publication of your own, perhaps my experience will provide insight and suggestions to add to your routine.
Here are my four tips for all publication owners based on how I edit and manage The Writing Cooperative:
Establish Policies And Procedures
Choosing to edit a publication on Medium is an act of love. While The Writing Cooperative was once part of the Publication Partner Program, Medium discontinued support last year. The only income generated comes from the modest supporters, to whom I'm incredibly grateful.
I share this because time as a publication editor can be consumed incredibly quickly with very little (if any) financial compensation. It's essential to develop boundaries and policies to ensure a volunteer effort does not fully encompass your time. That's why every publication editor needs detailed policies and procedures that cover submission rules and expectations, how new writers request to contribute, and communication channels for editors.
The Writing Cooperative's submission requirements are extremely detailed. A Medium employee once told me they were the best they'd ever seen and should be considered a template for other publications. I take pride in everything I publish, but I'm incredibly proud of these guidelines. However, the current version was nowhere near the original. A great piece of technical writing grows and evolves as expectations change and new methods develop.
Even if you're a new publication and your submission and contribution request policies are to accept everything and everyone, it's a great idea to create a document that says so. You can always build upon and evolve the rules as you go, but it's much harder to institute expectations after the fact.
Here are a few policy examples to explore:
Evaluate Submissions
Once a publication has writers, it's only a matter of time before submissions begin rolling in. I've managed small publications before where there might be one or two weekly submissions. However, The Writing Cooperative receives dozens of weekly submissions — so many that I have an email filter to delete all the notification emails before they drop into my inbox.
Having set rules and policies helps make submission decisions easier, but they don't reduce the time necessary to evaluate everything. While I don't have a lot of advice for publication editors about how to evaluate submissions, I can provide details about my process and pose a few questions to consider when creating policies and processing submissions.
What Do You Want Your Publication To Be Known For?
I want The Writing Cooperative to be known for providing high-quality advice and encouragement for all writers. I only accept unique submissions that meet my quality standards to achieve that goal.
It's tough to define what quality means when evaluating a submission. It's not just that the piece is clear and well-written, but the content is something I haven't seen often or comes from a unique perspective. I can usually tell pretty quickly (within the first few lines) if a submission meets my quality standards or not.
Quality, however, does not always mean advice I follow or believe to be accurate. I publish many articles I'd never follow myself but think some writers might benefit from. My way of doing things is not the only way out there, and I don't want to expect all writers to follow my lead. This is why I can't tell you how to manage a publication, but I can tell you how I edit and manage The Writing Cooperative.
How Will Writers Request To Become Contributors?
Medium does not have a built-in method for contributor requests. Publications handle this situation differently, from encouraging prospective writers to send an email with their Medium username to filling out a Typeform. I use Flodesk, an email marketing platform (affiliate link). This way, prospective writers sign up for the publication's newsletter and automatically receive onboarding emails with information about our submission rules and community opportunities.
The other benefit of using a tool like Flodesk is it provides me with a database of email addresses in case I ever need to contact a writer about a piece. Occasionally, someone reaches out about a particular story and wants to provide gratitude to the writer. I copy the email and forward it to the writer in these cases.
Will You Only Accept Unpublished Drafts, Or Will You Also Take Published Pieces?
I only accept unpublished drafts into The Writing Cooperative. The reason is simple: Medium moves things into the publication feed based on the published date. So, if I accept a published article that's three years old, no one will see it in the feed. It doesn't benefit the writer and does nothing for the publication except add our branding if someone stumbles onto the piece.
Will You Edit Submissions And Make Changes Before Publishing?
Medium allows publication editors to do anything they want to submissions. I could delete the entire copy and replace it with my own. I don't do that, and it's highly unethical, but it is permissible under Medium's system. That said, I occasionally make minor tweaks to clean up a submission — these usually come in the form of formatting corrections or correcting the occasional typo.
While I'd like to provide more developmental feedback, especially on rejections, my time is limited. I try to provide information, but I don't have time to edit or improve submissions thoroughly.
Will You Publish Pieces As They Arrive Or During A Set Publishing Schedule?
The Writing Cooperative has a set publication schedule that runs from 7:00 am EST to 7:00 pm EST. I generally publish one article every two hours during that period each day. There are a few exceptions, but I try to stick to that.
While some publications tend to publish whenever submissions are reviewed, I prefer the schedule to ensure each article receives as much time on the publication's home page as possible. This way, new pieces aren't quickly buried under a ton of additional content.
Filling slots in the publishing schedule means accepted submissions may not publish for two weeks. Again, this ensures each submission gets as much attention as possible. It also allows me to ensure the schedule is full without requiring daily work on the publication.
How Will You Address Rejections?
I reject about 50-60% of submissions received. Many of those rejections are for formatting errors or clarity issues, and I invite them to resubmit. However, I also reject pieces that don't meet my quality standards, provide over-used advice, or are takes I'm just not looking for right now.
Unless the submission has egregious errors or is already published, I typically leave a private note that explains why the submission was rejected. Medium only allows 400 characters in new private notes and 200 in replies, so the message is typically very brief. While it's not my favorite way to convey rejection details, it's the best option available.
Engage The Audience
Managing a publication ultimately means managing an audience. As the audience grows, so does the importance of connecting and engaging with readers. I try to respond to every email question I receive, but the volume can be overwhelming at times. To counter that, I've developed several ways to engage and grow The Writing Cooperative community that does not require constant attention to email.
Newsletters
For your publication, it's important to decide how you want to engage. I highly recommend some form of newsletter using whatever system and frequency are comfortable. It's a way to connect with your audience directly and can provide a great way to keep engagement high in the publication.
The Writing Cooperative has three newsletters:
This Week In Writing is a weekly newsletter sent using Twitter's Revue service. The benefit of Revue is it's heavily integrated with Twitter and provides signups from the profile.
Write Together Monthly uses the built-in newsletter service on Medium. This newsletter rounds up my favorite articles published each month and is sent on the month's final day.
Writer Newsletter is sporadic and only sent to the writers with important announcements or when policy changes occur. This email sends through Flodesk.

Writing five or six newsletters a month may seem like a tall order, but I really enjoy this form of writing. Plus, it's a way to directly engage with the audience and answer questions people may have. I try to reply to everyone who responds to the email newsletters.
Social Media Accounts
Over the years, The Writing Cooperative has established a presence on every major social media platform. However, I don't maintain a consistent presence everywhere because the time required to update and schedule posts are enormous. Instead, I stick to easily automated platforms where I already spend my social time.
Twitter (@writingcoop) is the primary social presence for the publication. Twitter is a fantastic platform for writers, and many writers already use the service to connect. Plus, using IFTTT, I automate posting new articles in the publication to Twitter. Twitter also hosts our Writing Community, a new community program to focus conversations for writers.
Social media isn't a prerequisite for publications, but it is a great way to connect with your audience. Plus, using social media expands the reach of your publication off of Medium and into other arenas.
Networking
Writing and editing is often a solo sport. Though, it doesn't have to be that way. There are benefits to connecting with other editors and writers to learn, grow, and collaborate.
In the past, I've connected with other editors to share best practices and collaborate on writing prompts and challenges. I also enjoy reaching out to experts to write an issue of This Week In Writing. Not only does it connect me with other writers whose work I admire, but it gives them a platform to connect with my audience. It's a win-win.
Reaching out to other editors and asking questions can never hurt if you're starting a new publication. This article stemmed from one such question. The worst that can happen is the person not having time to provide answers. In that sense, you've lost nothing but the few minutes it takes to send the email. Reach out. Connect. We're all in this writing game together.
Spam
One thing that comes with managing a publication is a tremendous amount of spam. The worst spam is constant emails requesting to "guest post" or "link swap." These are mostly automated emails that fill up the box. I've set up spam filters to capture the most constant keywords, but things still sneak through. It's worth quickly determining what emails are worth reading and which are worth deleting.
Exchange Time
While managing a publication is a lot of fun, it is also time-consuming. As you can see from the examples above, that time can add up very quickly if you're not careful. I need to limit the time dedicated since I'm not paid to edit and manage The Writing Cooperative.
My recommendation to new publication managers is to do the same. Determine the essential things based on what you want your publication to be known for, and then invest your time accordingly. I try to automate as many things as possible, but at the end of the day, automation can only cover so much. Plus, automation loses that human element which is extremely important when engaging with an audience.
Ultimately, how you choose to edit and manage the publication is up to you. Craft it in a way that fulfills your goal while honoring your time. I hope my points bring value and guidance, but please reach out with any questions you may have.
Good luck!