My Favorite Under-the-Radar iOS 16 Features
The new Lock Screen and battery indicator might get all the press, but there are better reasons to upgrade.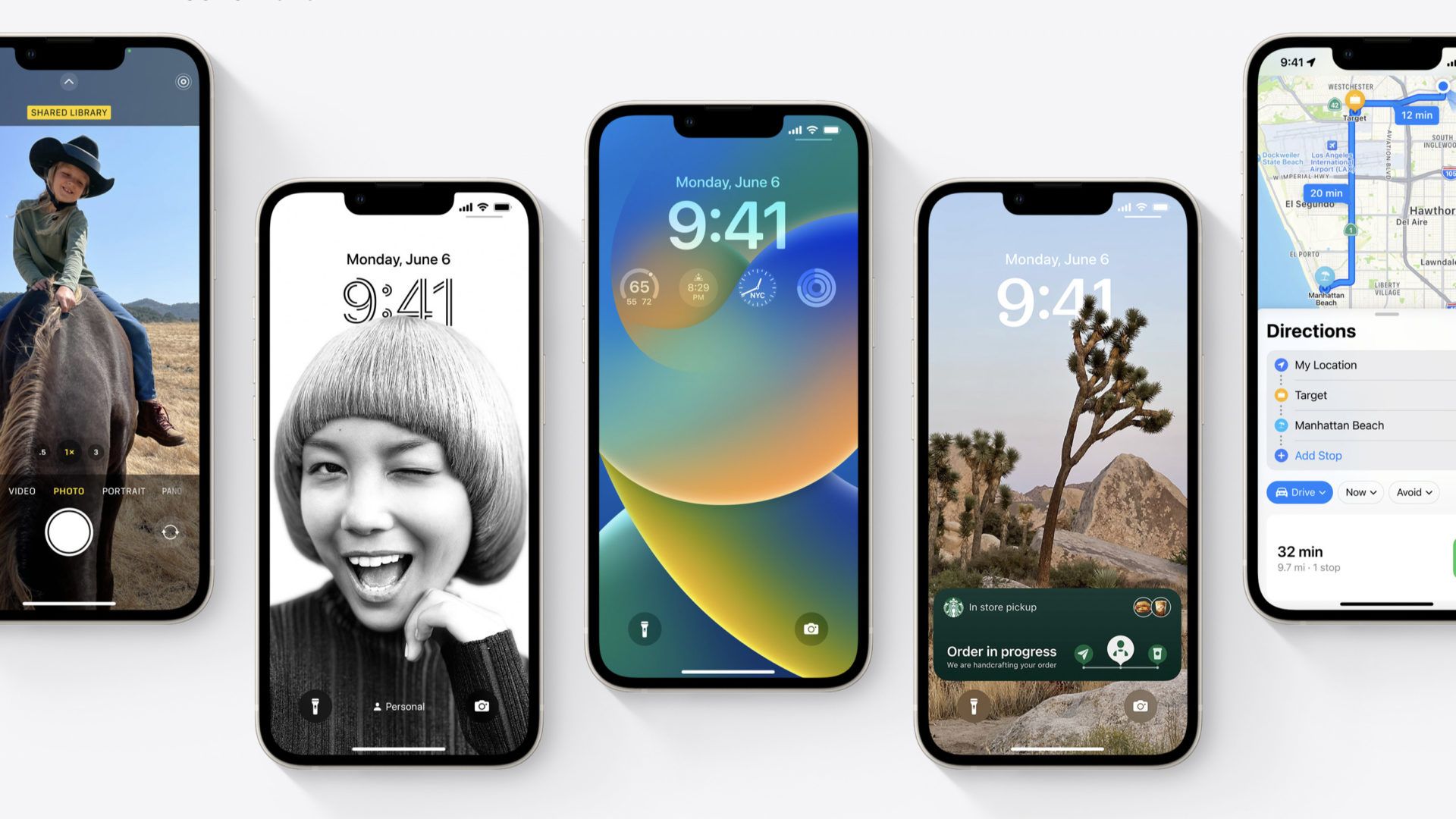 With Apple announcing the Far Out event on September 7th, iOS 16 is expected to release the following week. While iOS 16 will bring dozens of new features, most tech press has focused on the extensive updates to the Lock Screen and Focus Modes. These are great, welcomed updates, but they are not the only star of the iOS 16 show. I've been using the iOS 16 beta for a few weeks and discovered the best under-the-radar iOS 16 features. Here are the features to look forward to when iOS 16 ships.
Haptic Typing
There seems to be a divide among people regarding Keyboard Clicks — some love them, and others despise them. Regardless of where you land in the debate, adding Haptic Feedback in iOS 16 is a must. They pair so nicely with Keyboard Clicks that it feels like a feature Apple should have included back with the iPhone 11 when they first launched Haptic Touch.
To turn on Haptic Typing, visit the Sounds & Haptics menu in the Settings app. Then open the Keyboard Feedback option. There, you can toggle both Sound (Keyboard Clicks) and Haptics.
Medications In Health
iOS 16 adds Medications to the Health app. On the surface, the feature seems to add pill tracking and reminders to your iPhone. However, the implementation is far deeper and much more impressive.
Apple added a complete Drug Interaction system to the Health app.
After taking a few minutes to add your prescriptions, vitamins, or typical over-the-counter medications into Health, Apple provides warnings about possible interactions. Not only does Health provide interactions with your medications, but with alcohol, tobacco, and cannabis, too. These are enabled or disabled with a toggle in the settings.
The Health app groups drug interactions based on severity (Critical, Serious, and Moderate). Tapping on an interaction provides a detailed explanation of potential side effects.
Medications in Health is a fantastic under-the-radar iOS 16 feature that can potentially benefit many people.
Safari Tab Group Updates
Safari's Tab Groups is a confusing feature. On the surface, they seem like a different way to store Bookmarks across devices. Complicating things, Apple didn't really explain how to use Tab Groups when they launched last year. iOS 16 tries to clarify confusion by introducing Group-specific Bookmarks and Start Pages.
Each Tab Group in iOS 16 can have a unique Start Page and dedicated Bookmarks. While this is a nice feature by itself, it turns Tab Groups into a game changer when paired with Focus Modes.
Each Focus Mode can have a dedicated Tab Group, complete with a unique Start Page and Bookmark collections. For example, when you walk into your office, and the Work mode automatically turns on, Safari will make your Work Tab Group the default. All of your work-related bookmarks will be there waiting for you.
This is a fantastic feature for those in hybrid in-office/remote work environments. Keep your work pages and login links separate from your personal browsing. There are plenty of other uses for Tab Groups and Focus Modes, thanks to the new dedicated Bookmarks in iOS 16.
Upgraded Credit Card Auto Fill
Speaking of Safari, iOS 16 changes how credit cards autofill on websites. There's now a nice visual indicator of each card in the autofill bar. Plus, you can finallyrecord CVV security codes in Keychain. The days of trying to remember the three or four-digit code are now gone.
Sure, password managers have allowed you to store and fill CVV numbers since the dawn of time. For those of us who gave up 1Password, this iOS 16 feature is a dream come true.
Secure Notes Use The System Password
One more for the finally crowd: secure Notes no longer has a unique device password.
For some strange reason, Apple required unique device-specific passwords to lock and unlock secure Notes. Despite the same Note being shared across devices, you could theoretically have a different password on your phone, iPad, and Mac. Talk about confusing. With iOS 16, Apple allows you to forget the unique passwords and stick with the one you remember: your phone's default code.
When unlocking a secure Note in iOS 16, you get a prompt to change the password to your device password. If you have devices not running iOS 16 or macOS Ventura, Apple warns you that changing the password will make the Note inaccessible on those devices. This is a friendly warning and a great reminder to update all of your devices when iOS 16 becomes available.