Write Now with Lisa Preston
How a former police officer lives the dream as a writer.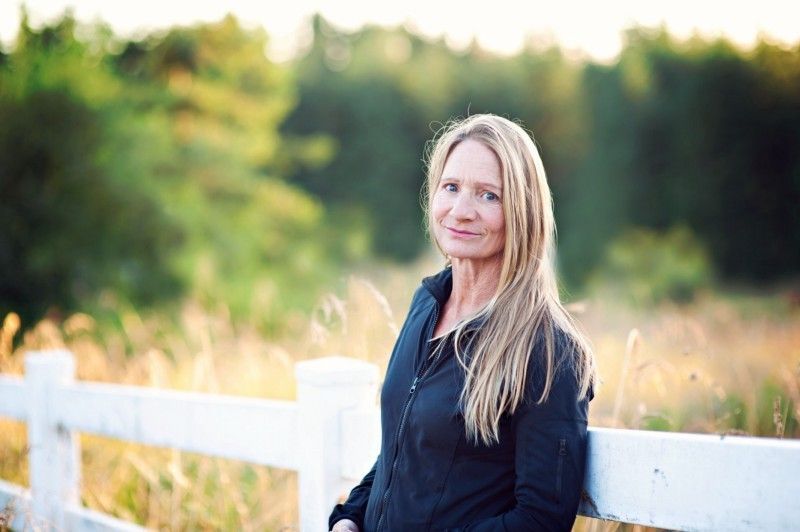 Who Are You?
Lisa Preston — full time writer, part time runner, rider, and lover of dry red wine — living a couple of hours west of Seattle. (Yes, there's mainland west of Seattle.) Readers can find me at www.lisapreston.com
What Do You Write?
My first published novels were book-clubby standalones — a psychological thriller (Orchids and Stone, Thomas & Mercer, 2016) and a psychological suspense (The Measure of the Moon, Thomas & Mercer, 2017). My new mystery series debuted this month with The Clincher, which features a young woman horseshoer as the amateur sleuth. I've also been published in nonfiction with titles on dog and horse care and training, and have a story in the forthcoming anthology from Malice Domestic, Murder Most Edible (2019).
I started writing because I wanted to read the novel that was knocking around in my mind. I wrote, studied the writing craft, rewrote, and just kept going.
There are no words or themes I'd avoid — everything is fair game if it's compelling and well written.
I'm living the dream and love, love, love what I do.
Where Do You Write?
Most days, I write standing at my old rolltop desk, tapping away on a battered little laptop. I have a series of notes, usually on yellow legal pad, regarding climactic points and obstacles the characters will face.
When I'm editing hard copy, I may go to town and sip coffee while working as I quite like the change of environment. It's essential that I work from hard copy in the rewrite: I de-structure the novel, bracketing each scene, checking to ensure that it's necessary, doing its job, shows a character experiencing an unfulfilled want, and there is a non-visual descriptor to anchor the reader in sensory detail. Every line in every individual scene must reveal character or move the story forward. Then, I rewrite the novel again. When I think the entire manuscript is solid, I listen to the novel using the Natural Reader app. This audio edit always lets me hear problems that I didn't see. Then, I do it again. On the second audio edit, I change the speed and gender of the reader. The two audio edits always reveal little problems with rhythm, repetition, holes, inconsistent dialogue — all sorts of tweaks and details.
When Do You Write?
It's variable, and I set my schedule. I like to work in the mornings, when I'm sharper and on a compatible time zone with the east coast. Sometimes, a few miles or hours on the trail help loosen something in my brain then I come back to work some more in the afternoon and evening. When I'm on deadline, I may skip meals and workouts to get the writing done.
Why Do You Write?
I have always loved stories. And people fascinate me. I write books I'd like to read. I love working out a character-driven, curveball story to a conclusion that is at once surprising and inevitable. Inspiration is everywhere; my previous careers (cop and paramedic) brought me to every manner of human dignity and indignity, in the presence of extraordinary behavior and situations. I've traveled extensively, and read broadly, all of which fills the mind with evocative, inspiring nuggets.
How Do You Overcome Writer's Block?
I allow myself to write out of sequence. A scene may have me stuck, but there's always another scene in the same story — a key exchange of dialogue, a conflict growing, a red herring to be planted — that can be worked. When stuck, I type a double x, page down, and write a different section that is clearer to me. Just move forward. Regularly, I do an electronic search for "xx" and attend to unfinished business.
Bonus: What Do You Enjoy Doing When Not Writing?
My passions are the three Rs: running, reading, and riding (horses).