Write Now With Meredith Rusu
Today's Write Now interview features Meredith Rusu, children's author for major franchises, and THERE'S A YETI IN MY TUMMY.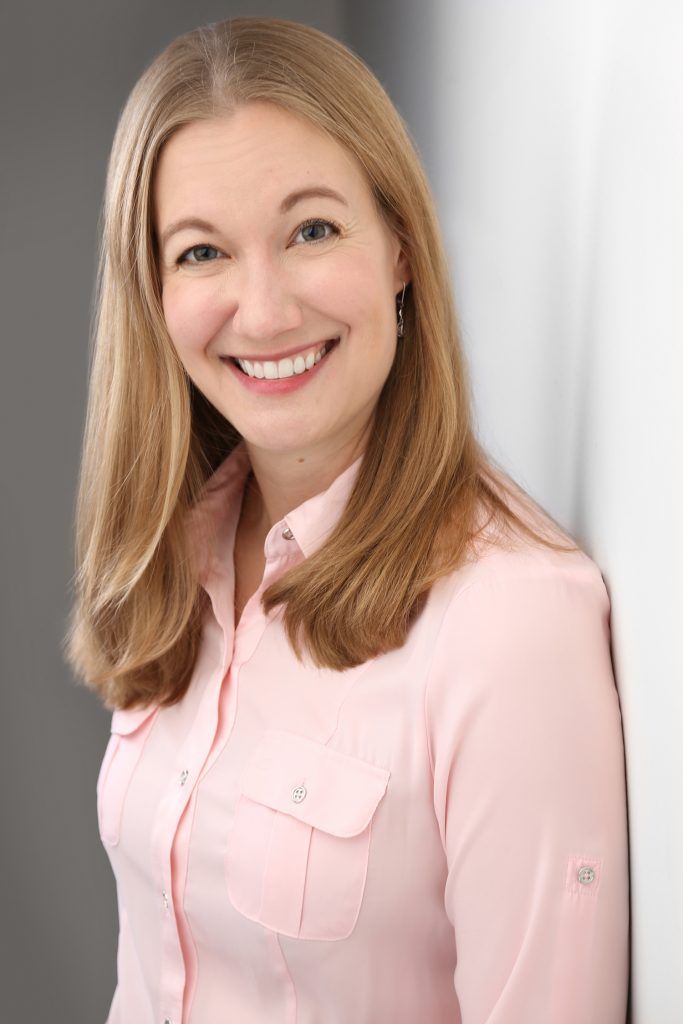 Who are you?
I'm a children's book author, editor, wife, and mother of two young boys (who are very active!) I started my career as an editor in licensed children's book publishing for houses such as Disney and Scholastic. Licensed publishing means the books are tie-ins to children's toys, television, and movies. As an editor, I worked with licensors to develop concepts based on their properties, which we then hired freelance authors to write. It was a lot of fun coming up with stories about some of my favorite properties from when I was a kid (and an adult…) Working in licensed publishing helped me develop my own writing craft, and I switched to freelance writing full-time in 2015. Since then, I've written more than one hundred books about popular children's franchises like LEGO, Disney/Pixar, Peppa Pig, Bluey, and Star Wars. There's a Yeti in My Tummy is my first original picture book, which was inspired by the way my two sons would use larger-than-life creatures to express their BIG feelings!
What do you write?
I write everything from board books and picture books all the way up to young adult novels. One of the best parts of writing for licensed publishing is that I've had the opportunity to play with so many different formats. It's pretty cool to be brainstorming a novelty board book one day and adapting a middle-grade graphic novel the next. I've learned to juggle a lot of different formats and approaches—some of which inevitably cross over into one another. My original work consists primarily of picture books, which, in large part, are inspired by my two sons and their preschool and elementary school adventures. But I have lots of ideas cooking… so hopefully, there will be many more works to come spanning lots of different formats and genres!
Where do you write?
I do most of my work in the home office I share with my husband. You can usually find me quietly typing while he is on conference calls. But as a mom, I inevitably need to find ways to squeeze in writing while I'm shuttling my kids to and from activities. I'm the parent you see huddled under a blanket at baseball practice or hunkered down in the corner of the Taekwondo dojang diligently typing away on my laptop.
When do you write?
I get most of my writing done while the kids are in school during the 9 am to 3 pm hours. Once they're home, everything is just mildly controlled chaos, so I try to fit in what I can while they're at activities or after they've gone down for bed. But even while I'm not working, I'm always mulling over ways to rework lines and plot points. I have lots of scattered notes on my phone with different rhyme schemes and stanzas that I'll refer back to when I finally have a chance to sit back down with a story.
Why do you write?
Ever since I was little, I've loved the eloquence of a beautifully crafted line or the poignancy of a well-written story arc. I used to watch and re-watch my favorite television episodes if I really enjoyed the story, and I'd marvel at how well some of them were written. (I suppose that was a bit of foreshadowing that I would go into licensed publishing!) I remember as a kid wanting to do that—to be able to make other people feel what I was feeling with words, or to evoke an image or emotion in someone in a very poignant way. Now, especially, I've become inspired as a mom to try and share my experiences through stories that both kids and parents can relate to. My hope is to spark joy with my picture books, such as There's a Yeti in My Tummy. Reading together with a child is so special, and it's even doubly so if the parent can fall in love with the story as well.
How do you overcome writer's block?
When I'm struggling to think of what to write, I'll often just start typing whatever comes to mind, even if I know it's not the way I want a story to start or if it's not how I want the next section to go. Because my background is in editorial, I find it's often easier to edit than it is to create. As long as I have something down on paper, my editorial instincts kick in, and I wind up thinking of ways to make the writing stronger. I like to think of my writing process as a puzzle. The pieces are all there. I just need to figure out the right way to put them together.
Bonus: What do you enjoy doing when not writing?
I have a lot of family in the area, so I love spending time with them and just hanging out. (My younger son likes to call our family backyard get-togethers "feasts.") I'm also super into karaoke. That doesn't mean I'm any good. But I will never turn down the opportunity to belt out some tunes from Hamilton, Journey, or Avenue Q. Ever.
---
My thanks to Meredith Rusu for today's interview.