Write Now With Carlyn Greenwald
Today's Write Now interview features Carlyn Greenwald, former Hollywood lackey and co-author of TIME OUT.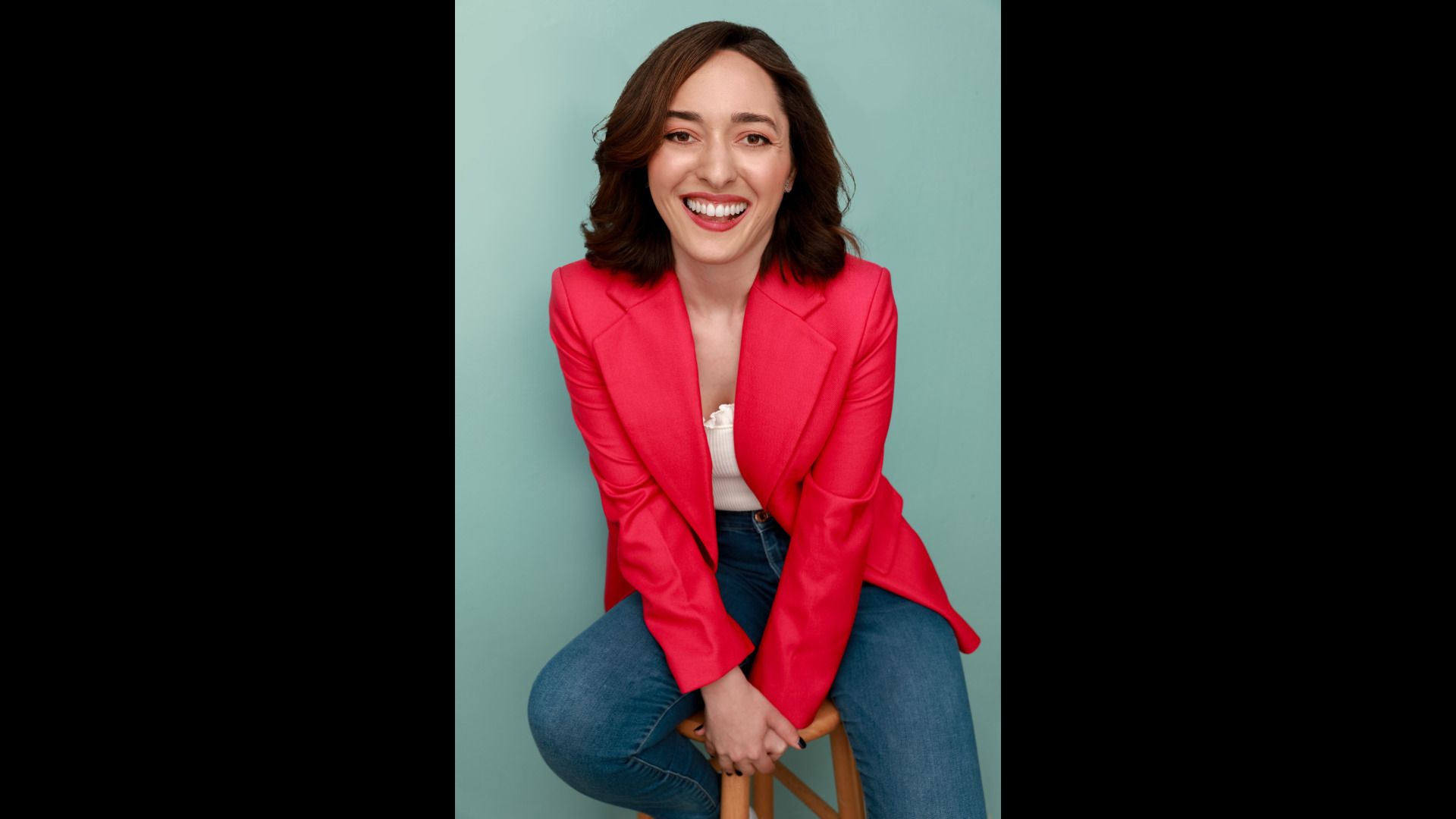 Who Are You?
My name's Carlyn Greenwald, and I'm a YA and Adult author based out of Los Angeles. In my spare time, I also write features and pilots.
Carlyn's latest book, TIME OUT, will be released next week.
What Do You Write?
In the most technical, genre sense, I tend to gravitate toward contemporary books, whether that be romcoms or mystery/thrillers. My work tends to center queer Jewish women, often who are disabled, mentally ill, and/or are neurodiverse in some way. Otherwise, I love writing banter/strong relationships and group dynamics, often feature artists/the entertainment industry, and love some good angst, even in my romcoms.
I've been writing since I was a preteen. Pirates of the Caribbean fan fiction in elementary school led to me writing my first full length novel in middle school. For about a decade, I tended to write in the darker genres, mostly thrillers but also with some dabbling into fantasy, sci-fi, and dystopian. I started honing in on contemporary fiction around 2016, where I've been bouncing between romcoms and thrillers (with the occasional fantasy) ever since. I absolutely love what I do. Even as writing has become part of my job and I've taken on IP projects, there's always an element of joy I still get sitting down to write and dreaming up worlds for characters to inhabit. I truly can't imagine doing anything else and can only see myself making different kinds of writing (whether that's genre, age category, or medium) a bigger part of my life.
I don't think there's really anything I avoid with writing. I'm a consumer of every genre and love learning about what makes genres I've otherwise been hesitant to dive into (horror comes to mind) click and why they appeal to mass audiences. The only thing I can really think of is I've never gotten myself to write an entirely fluffy, escapist book. I love romances and romcoms, but I always find myself gravitating toward stories that balance a character's highs and lows on the page, even when there's a HEA.
Where Do You Write?
I moved into my own place last year and the best part of that has been finally being able to have my own office. My computer sits on a desk surrounded by color—I have a wall of bookshelves with every book I've owned since childhood, with a rainbow color coordinated shelf to my left and screen doors to my right. My 1.5-year-old chihuahua mix sits on a blue chair that faces my desk. It's all very bright and peaceful.
I work off a Mac desktop and honestly, laziness has had me writing all my novels on Pages. It'll really take Pages failing me for me to transfer over to Word or Scrivener, but I do have Word for when I need it. I usually always have two documents open—a planning document with a book's blurb, character descriptions, and a chapter-by-chapter outline and then the manuscript itself. I usually will have music playing (I'm a loyal Spotify gal after clinging to iTunes for some reason for years), but it tends to be general playlists I have. I'm trying to get into making specific ones for specific books.
When Do You Write?
The process has changed a ton since I got my full-time job. I try to set myself a reach goal and realistic goal for writing each day. Reach goal would be writing about five chapters a week, realistic goal is one, where I'd write after work and on weekends. During each writing session, I write to word counts. I give myself a ballpark estimation of how long each chapter should be to make the book book-length, then write off of my chapter by chapter outline. I used to write nonsense to hit the arbitrary word count goals, but now I just make sure the content is on the page. I tend to write two scenes in a writing session, broken up by writing one scene, taking an hour break or so, and diving in for the second scene.
Depending on if there's a deadline or not, I'll aim for reach versus realistic goals. I'm also a bit of a maniac and have been storing up fully written manuscripts for option books for years hoping I can go a long time before drafting a full manuscript on deadline. We'll see how that goes.
Why Do You Write?
Oh man, honestly, I just can't imagine not writing. I've been reading since as long as I can remember and writing has been a life goal of mine since I was 10. I walk around my daily life with character dialogue running in my head, and I'm at my emotionally best when I'm drafting a book and deep in another world. So, I guess I fuel myself. Beyond that, I do think as a person who intersects with a few marginalizations, giving the next generation (including adults younger than me) books where they can see themselves in how I reflect my own experiences is invaluable. Nothing means more to me than hearing that someone felt more at peace with themselves after reading my characters struggling.
Inspiration wise, I'm a huge TV/film buff and watching widely across genre, so different series and movies are always inspiring me. Author wise, I look up to and learn from authors like Libba Bray, Rachel Lynn Solomon, Kit Frick, Kelsey Rodkey, Ashley Herring Blake, Casey McQuiston, Tiffany D. Jackson, Tess Sharpe, and Courtney Summers among others.
How Do You Overcome Writer's Block?
My best method is two things — consuming media, and letting myself take my time. It also depends on the kind of writers' block. If it's writers block while I'm reading or revising, I'm the first one to approach trusted CPs and run through the problem and see if another brain has a solution. If that doesn't work, I sometimes do put a project aside. If it's a project on deadline, I would also consult my agent and editor — we're all in this together.
If it's writers block where I don't know my next project to write, that is where I'll lean toward consuming new media. New to me, that is. It can be old or new, and it can help inspire me. Sometimes you just need to live life a bit and the inspiration will come back.
Bonus: What Do You Enjoy Doing When Not Writing?
I'm still an avid movie theatre-goer, so I'm always trying to rack up as many indie movies as I can. I watch TV and read. I'm huge on YouTube rabbit holes, often relating to pop culture, theme parks, true crime, psychology, paranormal stuff, anything wacky and interesting to get lost in for a night. When I actually go outside, I do a ton of walking for exercise, yoga, going to new restaurants, museums, arcades. I wish I traveled more, both in terms of road tripping (I'm a sucker for a hokey roadside attraction) around the US and traveling plane-distance. I also recently got a dog, so bringing her anywhere they'll let dogs be is a new and growing hobby.
---
My thanks to Carlyn Greenwald for today's interview.