Write Now With Sofía Lapuente and Jarrod Shusterman
Today's Write Now interview features Sofía Lapuente and Jarrod Shusterman, authors of the YA thriller RETRO.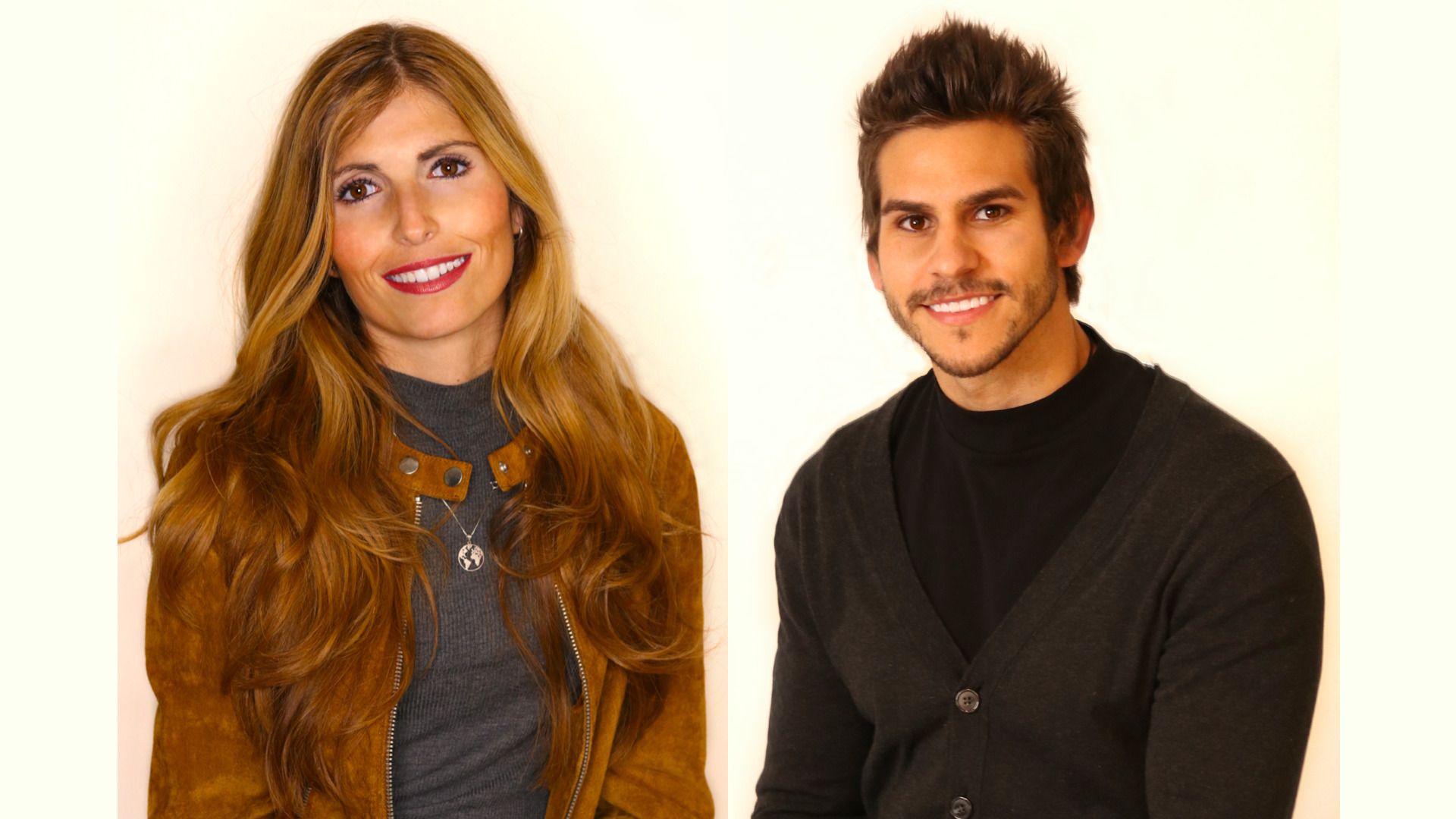 Who Are You?
Sofía: Hello there — Sofía Lapuente and Jarrod Shusterman here! We are writing partners, life partners, everything partners, based in Los Angeles, and Madrid, Spain!
What Do You Write?
Sofía: We write screenplays and YA fiction, and our upcoming book is a fun thriller called RETRO! We love to write with multiculturalism in mind. Strong female protagonists. For us, writing about important issues with tons of plot twists is important. Characters have to have personality, and the story has to have heart. Life is tough enough these days, I want people to have fun! My goal is to write a book like a good plate of pasta. You want it, you enjoy it, and when you're done, it leaves a nice taste in your mouth!
Jarrod: I got started by wanting to be a director as a child, making really terrible movies and realizing that I needed to learn how to write a story. I come from a family of writers, so with hard work and great mentorship, it all came together for me. However, directing is now back in the cards 🙂
Where Do You Write?
Jarrod: I have to write at my desk, with my tea, and that one song on repeat. Great views help. A well-organized laptop is ideal.
Sofia: I am total chaos. I can write from bed with a pen in my hair to hold my bun. I need a paper notebook, and my hands are always full of ink. Sometimes there are even flaming hot Cheetoh bags and candy wrappers in my general vicinity. Jarrod says I should organize, but I argue that my disorder is freedom.
When Do You Write?
Jarrod: I love to wake up with the sunrise and write in the morning when I'm flowing with positive energy. Creative vibes for maximum output. In general, we don't believe so much in counting words as we write, because it speaks nothing to the quality, per se. But unfortunately, deadlines are yet another challenge that we must take seriously!
Sofia: I write best in the middle of the night when Jarrod is snoring in dreamland. And I usually get all my best ideas after 2 AM. I don't hear the noise of humans, I have just the cats and owls with me. But it's true that at lunch, our schedules overlap, so that's when most of the collaborative work gets done 🙂
Why Do You Write?
Jarrod: I write because creative projects are challenging and always keep life interesting! I guess I need the stimulation because of my hyperactivity. And our latest book, RETRO is a thriller with tons of entertaining twists and turns. A crazy challenge, and lots of fun dialogue. At the end of the day, the writing just transports me. And what better metaphor for life is a good story? We get to live a thousand lives through a great narrative. Basically, I'm addicted to storytelling.
Sofia: I want to make people feel. I want to make them ask questions. I want to connect with people. To laugh. To cry. And I also need to get all the noise that is in my head out! So much happens in my life and I have to get it out. It works as a kind of therapy for me.
How Do You Overcome Writer's Block?
Jarrod: The prescription for writer's block is easy, though painful. We both do the same thing together, and that's research, research, research. The more you know about the characters, world, and history of your setting, all the new possibilities and ideas just come to life, to get you out of any bind! I promise it works.
Sofia: When nothing else works, I just prefer to cook, watch a show, or play video games.
Bonus: What Do You Enjoy Doing When Not Writing?
Sofia: We need to travel the world together! You could find me at any moment booking a spontaneous trip to somewhere new on planet earth! In the day-to-day, I love to dance and go out partying with my friends. A great, passionate conversation is the best. I also LOVE to walk. I would walk anywhere, but there has to be a sidewalk. Nature is okay, but snakes are the bane of my existence. Which is very ironic because I am technically a member of House Slytherin!
---
My thanks to Sofía Lapuente and Jarrod Shusterman for today's interview.