Write Now With Patricia Grayhall
Today's Write Now interview features Patricia Grayhall, medical doctor and author of MAKING THE ROUNDS: DEFYING NORMS IN LOVE AND MEDICINE.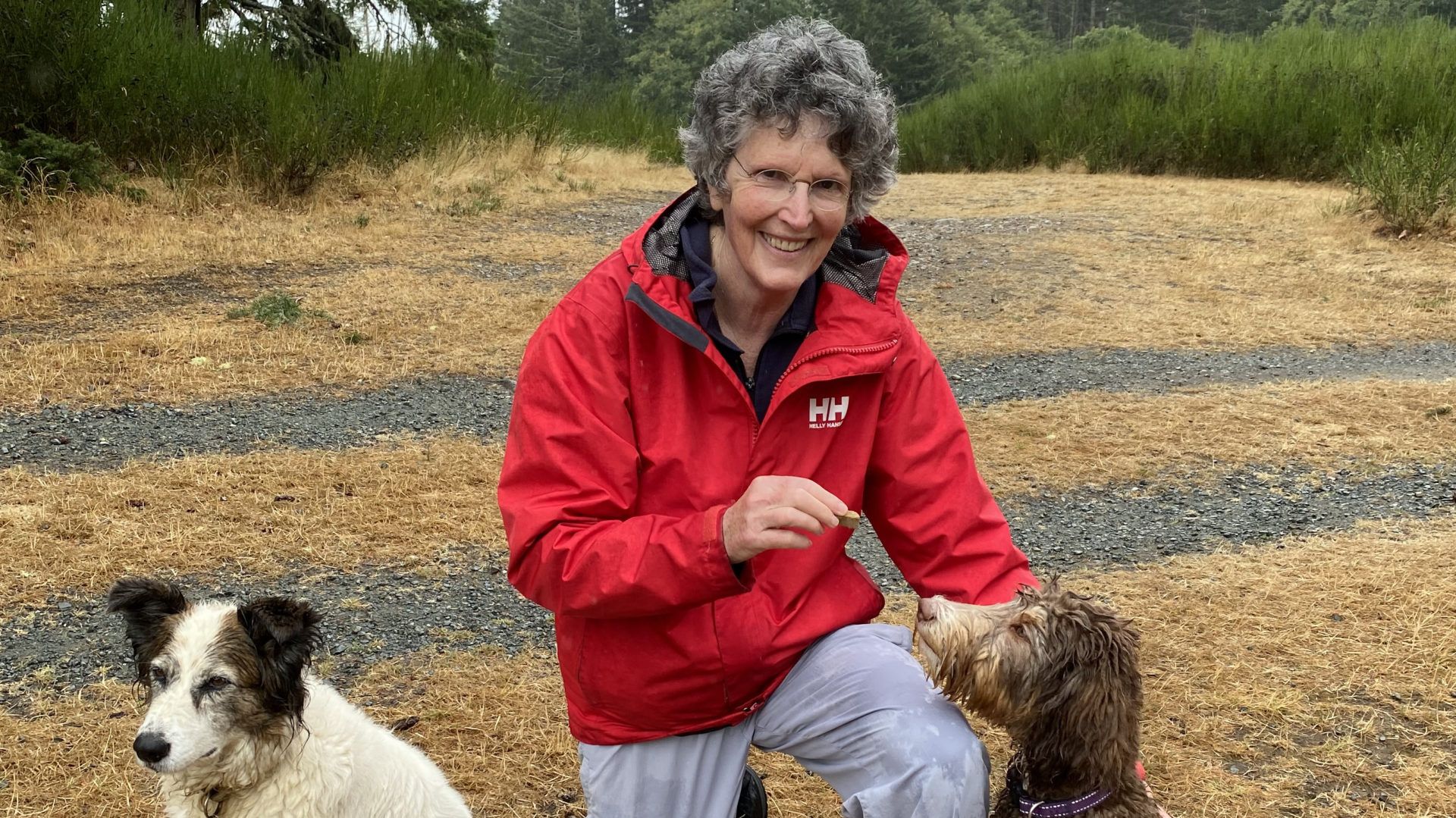 Who Are You?
Hi, from an island in the Pacific Northwest. Most of my life I've been a medical doctor specializing in internal medicine and occupational/environmental medicine. I'm now retired after nearly 40 years of practice. Always needing a project, I have become an author.
I write under the pen name of Patricia Grayhall, derived from the maiden names of my two bright and talented grandmothers, born in the late 1800s, who could not fulfill their dreams because they were women.
Though I was more fortunate, I still encountered stiff resistance, as I describe in my memoir Making the Rounds; Defying Norms in Love and Medicine. This is my debut memoir about coming out as a lesbian in the late 1960s and training to become a doctor when society disapproved of both for a woman.
What Do You Write?
One day I opened a box I hadn't looked in for forty years. I took out the journals and letters from the late 1960s and 1970s and read them. The memories flooded back, the passion and pain: an illegal abortion, coming out as a lesbian, a woman training to become a doctor in a macho system—none approved by society. The challenge of finding stable love during second-wave feminism and the sexual revolution. It was a slice of history. I had to write.
Though my personal history is unique, my coming-of-age struggles reveal universal truths about all of us. That is the purpose of writing memoir. However you define your sexual identity, we all want to love and be loved. We all want friendship, to belong, and to do meaningful work. But when you come of age in a culture that says who you love is wrong, that you don't belong, and that you cannot do the work that you want because you are the wrong sex, or color, life can be very challenging. You might try to change to belong.
In memoir writing, you write about life events that have affected you deeply and may be associated with shame. There is no theme that can be avoided. A writer must face fear of humiliation and exposure. This fear was my greatest obstacle in writing about hard things and choosing to share it with the world.
I had written and published many medical articles but never a personal story. The craft of writing, scene building, dialogue, voice, setting, sensual detail, and bodily sensations of emotion were all skills new to me. I wrote dozens of unsatisfactory drafts and killed numerous darlings.
In the end, I came to love the process, even writing about hard things. Learning the craft of writing and discovering the arc of my coming-of-age life experience was deeply satisfying.
Now I am applying those skills to the writing of a novel.
Where Do You Write?
To plan the arc of my story, I first write it in fairy tale form. For example: "Once upon a time there was a young woman who thought she could have everything and anyone she wanted if she tried hard enough. Her mother had given her a magical cloak that had been very important to her mother which was made up of youth and beauty and could be used to attract objects of desire…"
I am a medical doctor and my handwriting is not great. Still, I am a planner, so I hand write my outline. Then I use a dedicated computer for writing and ignore incoming emails. Sometimes, I stick post-it notes on the wall with ideas for scenes. Then I move them around to organize their progression.
When Do You Write?
I write early in the morning after coffee but before breakfast and before my partner gets up—about two hours. That is the longest I can stay in the chair. Then I may write sporadically throughout the day in spurts, punctuated by walking aimlessly around, gazing at the view of the harbor, taking the neighbor's scrappy border terrier for a walk, exercising on the elliptical, meals and social time with my wife and friends. Except for meals and social time, I am always working out ideas for my writing.
Why Do You Write?
Brene Brown once said, "One day you will tell your story of how you overcame what you went through and it will be someone else's survival guide." This is what motivated me to write my memoir. To inspire others to lead authentic lives and follow their dreams.
I am mostly (though not completely—it's difficult to give up one's identity as a doctor) retired. I am grateful for the richness of my working life. But a residual desire to help, to understand human strength and frailty—particularly my own—still motivates me.
I must always have a project, a focus for my life. Writing has replaced doctoring for me and has opened a whole new world of learning and creativity as well as friendships with other writers. What fascinating people writers are!
How Do You Overcome Writer's Block?
What I experience as writer's block is a reluctance to confront difficult feelings. While writing my memoir, I felt once again the passion and pain of my late teens and twenties. Sometimes it was all too much, and I had to put it aside and take a walk. However, it was necessary to feel those feelings again to write a narrative that could connect with and evoke similar feelings in readers. Feelings that could be tempered with understanding and meaning.
If I found myself reluctant to write about hard things, I would tell myself to just write a paragraph or two, or a page, or a scene. Then I'd take a break and do something enjoyable. Breaking it up into small chunks at a time, allowed me to power through it.
Bonus: What Do You Enjoy Doing When Not Writing?
I live in the Pacific Northwest near the ocean with opportunities nearby to walk and hike in the forest, near streams sometimes rippled with spawning salmon. Since my beloved dog Dudley died, I enjoy walking other people's dogs. Happy dog energy fuels me, takes me out of my head, motivating me to be more aware of my surroundings. He and I are on the alert for the possibility of siting a barred owl, river otter or black bear.
With humans, I enjoy chatting with my wife, happy hour with friends, or binge-watching Survivor with our neighbors.
---
My thanks to Patricia Grayhall for today's interview.