Write Now with Ken Blanchard and Randy Conley
Today's Write Now interview features Ken Blanchard and Randy Conley, co-authors of SIMPLE TRUTHS OF LEADERSHIP.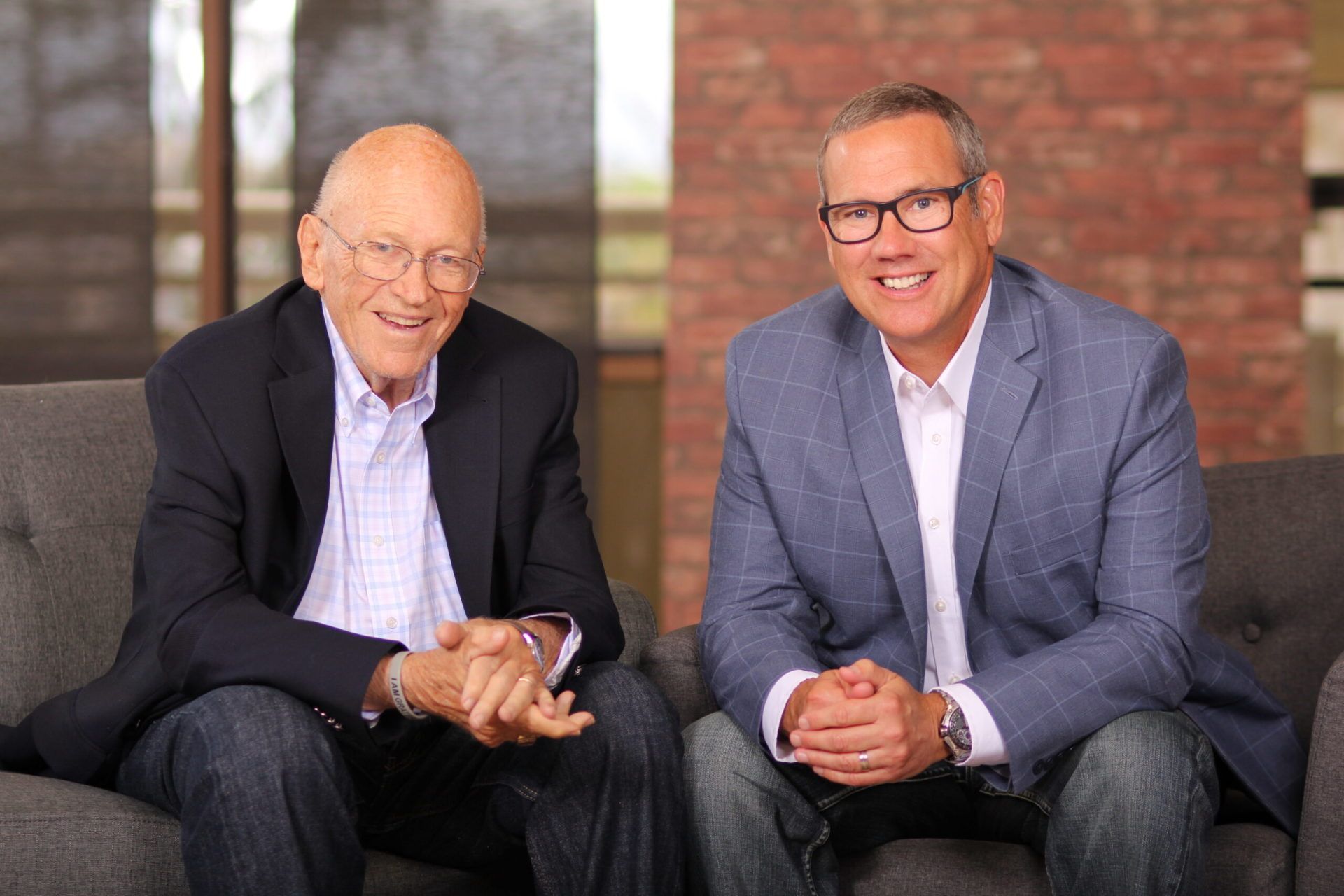 Ken Blanchard has written over 70 books in his career, most of them co-authored with other writers. There's a magic that happens with true collaboration — everyone involved learns and grows together. It's a principle that has guided Ken's work. Today's Write Now Interview features Ken Blanchard and Randy Conley, co-authors of Simple Truths of Leadership: 52 Ways to Be a Servant Leader and Build Trust. Enjoy today's interview.
---
Who Are You?
Ken: I am Ken Blanchard – I'm a teacher, writer, and entrepreneur based in Escondido, California, at the Ken Blanchard Companies. My mission statement is to be a loving teacher and example of simple truths. This helps myself and others to awaken to the presence of God in our lives, so we realize we are here to serve and not be served.
Randy: I'm Randy Conley, V.P. and Trust Practice Leader at The Ken Blanchard Companies. We are headquartered in San Diego, CA, and we focus on helping organizations develop their leadership capabilities. My area of focus is helping leaders and organizations build trust in the workplace. I'm the co-author of our Building Trust training program, and my Leading with Trust blog has influenced over 4 million viewers since I first started writing it in 2012. I recently co-authored the book Simple Truths of Leadership: 52 Ways to Be a Servant Leader and Build Trustwith Ken Blanchard.
What Do You Write?
Ken: I try to get the BS out of Behavioral Sciences. My goal is to write about simplicity on the other side of complexity. I began writing when I was invited to write a textbook with Paul Hersey. It was my first job out of graduate school at Ohio State University. I had heard that Paul Hersey taught a great leadership course. I asked if I could sit in, and Paul said that nobody could audit his course, but if I wanted to take it for credit, I was welcome to. I thought that was interesting, as I had a Ph.D., and he didn't. So, I asked Margie if I should take the class. She asked if Hersey was any good. I told her he was supposed to be great. She then told me to get my ego out of the way and take his course, which I did. I even wrote all the course papers. In June of 1967, Paul came into my office and asked if I could help him write a textbook. He told me that he had been looking for a coauthor. He'd read my papers and thought I was a great writer.
Randy: I write about leadership, specifically the role trust plays in being a successful leader. I'm a firm believer in the power of servant leadership, so most of my writing reflects that theme. I began writing professionally in 2012 when I started my Leading with Trust blog. It was an effort to establish myself as a thought leader in the field of trust, and it proved to be successful. Writing forces you to articulate a specific point of view, and although I had always believed and practiced the principles of being a trusted servant leader, writing caused me to think deeply about my beliefs and express them in a way that would positively impact others.
Where Do You Write?
Ken: I do most of my writing at home. I don't sit a lot and handwrite. I do more dictation. I am more of an auditory learner, so I like to listen. I also record or sit together with my editors. I enjoy all aspects of writing – I like looking at the various drafts, going through them, and doing the publicity.
Randy: I usually write in my home office. I use a mixture of old-school and modern approaches. Sometimes I'll brainstorm or mind-map ideas using the Whiteboard app on my Surface Pro tablet/laptop. Other times I'll hand write an outline in a notebook before I start typing on my computer. When I need a break in routine, I'll take my laptop and work from my backyard patio or maybe go to a coffee shop.
When Do You Write?
Ken: I write when I feel like I have something I want to say. I walk around the room and talk into a microphone. Also, with co-authors, we'll sit down and talk about the content we want to teach. Then my editors will get involved and discuss the storyline that we can create to teach these concepts.
Randy: I do my best writing in the mornings when my energy is highest. The quiet and stillness of the morning helps me concentrate, and I feel more clear-headed and creative. I don't usually set a time limit or have a specific word count I'm striving for unless I'm doing something under deadline. For me, writing is an energy exercise. I work best when I'm not pressed for time. Sometimes a 1,000-word article will flow out of me in 30-45 minutes, and other times I'll spend an hour working on a single paragraph. It just depends!
Why Do You Write?
Ken: I do all the things I do because I think it could help other people. So often, the books I have written have helped me and my family. I really want people to be more loving, caring, and supportive of each other so that people not only perform well but also feel good about themselves.
Randy: I write because it's an expression of who I am. It's part of my mission to help individuals unleash the power of trust to transform their relationships, teams, and organizations. Writing, particularly my blog, allows me to reach a wide audience with a single click of a button when I publish an article. I receive feedback from readers on a regular basis expressing how my articles have helped them in one way or another. It's extremely gratifying to know that I've been able to help people in that way.
How Do You Overcome Writer's Block?
Ken: I am always working with other people on books – it's really fun. I have co-authored most of the 70 books I've written. My mother always told me I would learn more if I worked with others. We don't really have a lot of writer's block – we have writer's fun.
Randy: Cycling. It's one of my main hobbies, and in addition to being great exercise, it works wonders to clear my mind. I often call it "rolling meditation." I'm able to let go of stress and anxiety and let my mind wander, and when I'm in the flow of cycling, that's when I'll have a spark of creativity or a bolt of clarity about something I'm writing or want to write about.
Bonus: What Do You Enjoy Doing When Not Writing?
Ken: I enjoy hanging out with Margie and our little dog, Joy. I enjoy golf. I especially enjoy spending time with our family at Skaneateles Lake in New York. That is such a special place.
Randy: I enjoy golfing, cycling, sports, and spending time with my wife and family.
---
My thanks to Ken Blanchard and Randy Conley for today's interview.