Write Now with Nicholas Jubber
Today's Write Now interview features Nicholas Jubber, travel and history writer and author of THE FAIRY TELLERS and THE PRESTER QUEST.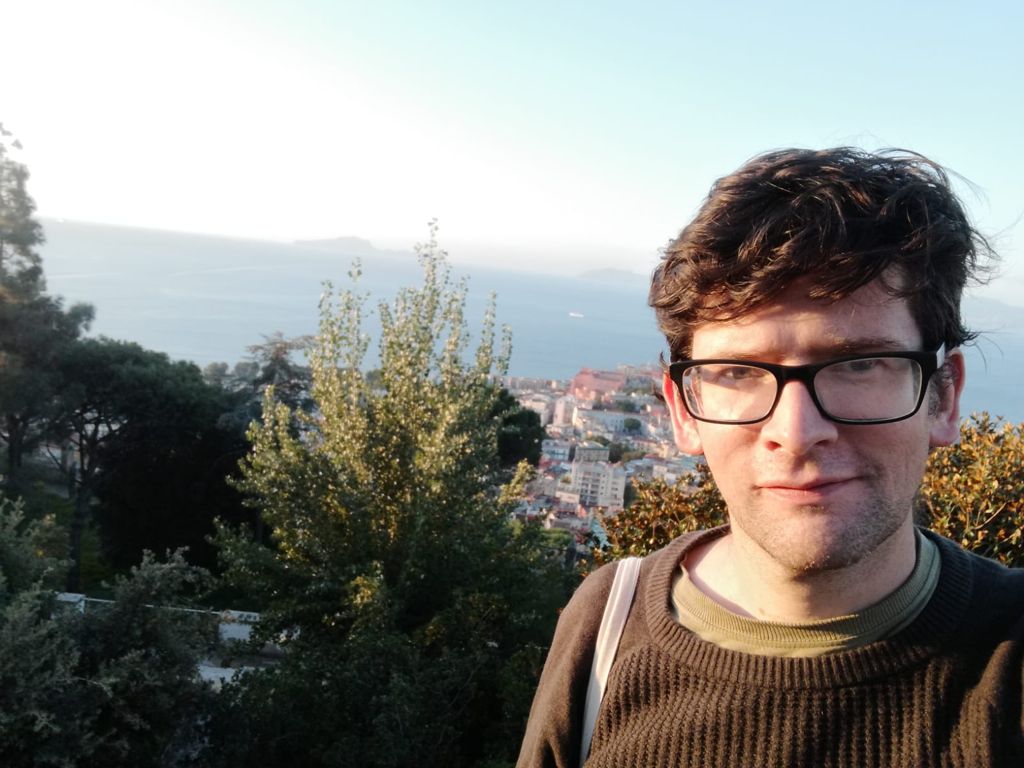 Have you ever considered writing and reading to be forms of time travel? As a massive fan of the genre, I love the idea that we can be instantly transported to another time and place rife for exploration and discovery. Today's Write Now interview features Nicholas Jubber, who embodies this notion and takes it further by writing about travel and history. His latest book, The Fairy Tellers, explores the past, people, and cultures that formed our favorite stories. Enjoy Nicholas' interview.
---
Who Are You?
My name is Nicholas Jubber, and I'm a writer of travel and history books, based in Dorset in England.
What Do You Write?
My books are focused on travel, history, and literature, exploring the past and storytelling through the places where it took place or where stories were inspired. I've worked as a teacher and journalist, which has led me around the Middle East, Central Asia, North Africa, and Europe, guiding me towards the stories that have formed the backbones of my books.
One of my first jobs was as a teacher in a school in Jerusalem. There was a lot of political tension and fighting at the time (the 'second intifada' had broken out), which led to the journey recounted in my first book, The Prester Quest.
I love researching stories, and when I'm at home, I'm often trailing my fingers over maps — the idea of a new journey over the horizon always excites me. But I also enjoy putting a journey into words and chiseling away at many drafts of a book until it's (hopefully) in good enough shape to show it to people. Although that final part of the process can be very nerve-wracking!
Where Do You Write?
I have a little study at home, but it's so cluttered with books I sometimes find it easier to write in other places. I love to write in cafes and libraries, and sometimes I write on trains or find a good spot on a walk to sit down and write. I'm pretty nomadic, I guess, in my writing process.
I always write longhand first before typing up, usually with a pencil. There's something about physically forming the words on the page that suits me, but I don't think one should be too prescriptive about it.
When Do You Write?
Whenever I can! I don't set limits — it depends on what I'm writing. With non-fiction, it's dictated a lot by resources — whether there are still gaps in my research, collating notebooks, and distilling everything I've collected before turning all this information into a narrative. I usually have a rough idea of how long I want a particular chapter to be and will carry on working until it's finished (although life often gets in the way!). That said, during the course of many drafts, the shape and size of each chapter tend to change, often drastically!
Why Do You Write?
I'm fascinated by what connects us around the world, the threads of storytelling and stories in history that join us together. In my first book, I explored how knowledge was passed between the Middle East and Europe in the Middle Ages; in my latest book, I'm looking at fairy tales and many of the passages that stories have made around the world. I love to find new (or very old!) stories and pass them onto others; and I find that in writing about the past, I'm able to live it somehow, to wormhole back through the centuries so that sometimes, every so often, it feels like I'm there. I guess that, for me, writing and reading are a kind of time travel.
How Do You Overcome Writer's Block?
I think my problem is the other one — I tend to have a lot of different ideas, and I'm not always sure which one to focus on. So, I'll sit down and set out my ideas and look at them in a very strict way to decide which ones to prioritize. This can be one of the hardest parts — choosing which ideas, stories, and people from history to jettison and which to keep.
Bonus: What Do You Enjoy Doing When Not Writing?
Eating delicious food with family and friends.
---
My thanks to Nicholas Jubber for today's interview.