Write Now with Robbie Bach
The former Chief Xbox Officer at Microsoft shares how to merge personal ideals into fiction writing with a personal strategy document.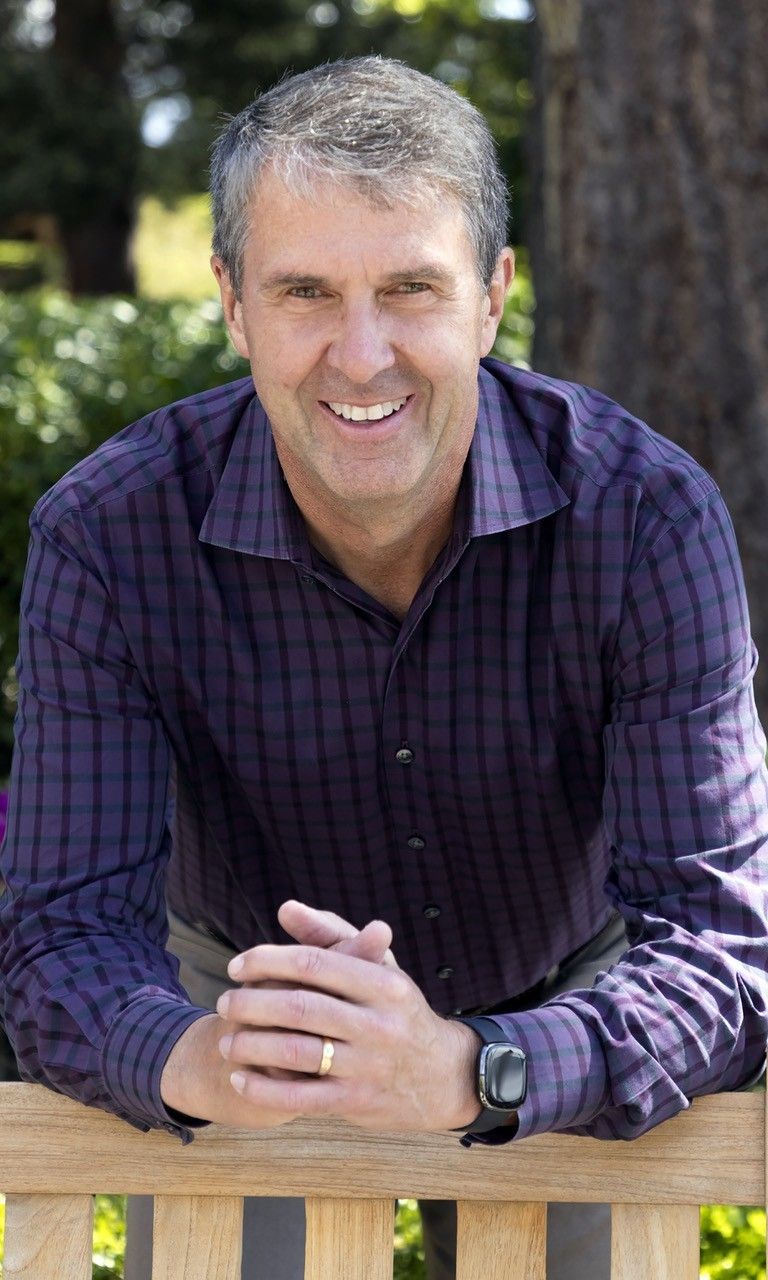 Do you have a personal strategy document that defines everything you do? Robbie Bach does. He seeks to inspire and prepare an army of civic engineers. It's a wonderfully succinct statement that drives his professional and personal pursuits. In addition to a storied career with Microsoft, Robbie is a novelist. Learn about how he creates characters who fulfill his ideals in today's Write Now interview with Robbie Bach.
---
Who Are You?
My name is Robbie Bach, and I live in Seattle, WA. In Act I of my professional life, I worked at Microsoft for 22 years, including running marketing for Microsoft Office and being the founding leader of the Xbox business. My tongue-in-cheek title was "Chief Xbox Officer." While I wasn't a gamer or tech geek, I loved the business challenges in the video game industry and discovered that innovation and creativity could be a powerful combination. Fast-forward to my Act II — I am now a storyteller and catalyzing voice who writes books and speaks to audiences young and old on leadership, creativity, strategy, and civic issues. I think of myself as a "civic engineer" who is trying to support and improve communities.
Learn more about Robbie by visiting his website.
What Do You Write?
I've always been a storyteller in some form and loved writing from an early age — and even in high school, my essays focused on political and civic issues. At one point, I thought I wanted to be a U.S. Senator. When I entered the business world, I continued to use my writing skills, but as you can imagine, this was mostly focused on strategy, business plans, and marketing work. My first book post-Microsoft, Xbox Revisited (2015), started as a ten-page essay on using strategy to address complex civic issues. I concluded that ten pages were either too long or too short, so I wrote an entire book on the subject! I loved the writing process so much I choose to write a second book, but this time I wanted to challenge myself more. Fiction.
I can't deny I'd had a decades-long desire to write a novel. Characters, dialog, scene description, plot — these all became opportunities for me to explore the creativity I'd discovered within myself while working with the creators of such amazing games like Halo on Xbox. When I began my novel, The Wilkes Insurrection, I actually didn't start with the thriller plot. Instead, I started with 4 or 5 characters that had been bumping around in my head for years. I'd written little stories about them in my imagination — or composed things they'd say or do in certain situations — and that eventually led to writing almost a hundred pages of character arcs. Then, I started imagining how they all might interact — what could bring them together amidst the challenges we face today.
Where Do You Write?
I am fortunate to work from a small building that we call "the cabana" on a lake near Seattle. Bald eagles, lake otters, blue herons, and the occasional raccoon provide plenty of distractions and an ideal environment to lose myself in writing.
I have a constant stream of music playing in the background, with the genres shifting with my writing mood. Mostly I'm a pop music fan (think Ed Sheeran, Taylor Swift, Train, and the Eagles), but sometimes I need quiet music, and I'll switch over to Jim Brickman and his piano. I've found that certain characters lend themselves to certain types of songs and vice versa. That love for music and its impact on my creative process has resulted in a playlist for each main character in my novel, which I'm publishing on my website as an extra.
Then there is our yellow Labrador, Roscoe, my constant companion, who inspired much of my writing in a strange but wonderful way.
Word is my writing tool of choice. I was the group product manager for Office at Microsoft, so I did hundreds of Microsoft Word demos. Naturally, that's my go-to platform. Although, I now have lots of writer feedback for the development team.
When Do You Write?
I serve on several nonprofit boards and have a fairly busy speaking schedule. So, my writing happens in episodic streaks. I will write almost every day for a few weeks and then step away for other activities and come back to my manuscript many days later. While this is not very efficient, it has the great benefit of forcing me to put down the work periodically. And when I come back to it, I inevitably make changes that improve the story immensely. I typically write for 3–4 hours at a time — it takes me 30–45 minutes to "warm-up," which usually involves re-writing work from my previous session. Then, I jump into the main course and write until I'm "done." I also approach this from a character-centric point of view, meaning that I develop my characters first and that enables me to outline and progress the plot.
Why Do You Write?
I describe myself as an optimistic patriot. I believe in heroic ideals and our opportunity — and indeed, obligation — to improve the communities around us. I have a personal strategy document that begins with my goal, "To inspire and prepare an army of civic engineers." By that, I mean encouraging people of all ages, types, backgrounds, ethnicities, races, skills, and policy positions to care more about each other, about our communities, and to get involved. So, my writing and speaking are clearly purpose-driven, and I care deeply about the themes and messages in my work. But I am also a lifelong reader of great stories — especially mysteries, thrillers, and adventures. I'm inspired by some combination of Treasure Island, The Bourne Identity, and anything by Nelson DeMille. I thrive on neither wholly good nor wholly bad characters and their imperfect but noble human struggle. I love the challenge of writing creative, suspenseful stories that also embrace purpose-filled ideals.
How Do You Overcome Writer's Block?
Mostly, I don't think writer's block exists. Sure, there are times when I'm just "putting words down," but that is part of the natural process. I'll come back later and either update what I wrote or just delete it and attack the situation again. I think creative thinking comes in waves, and there are times when fresh ideas are difficult to express. When that happens, I generally go for a long dog walk with Roscoe. We'll go 4–5 miles, and I'll either listen to music or talk with him. My mind tends to relax, wander, and explore naturally. And from that comes new ideas and new opportunities. Many plot twists and character turns in The Wilkes Insurrection"happened" while I was walking with Roscoe. I will also add that I've never found a writing conundrum that a big bag of Peanut M&Ms couldn't solve.
Bonus: What Do You Enjoy Doing When Not Writing?
When I left Microsoft, people asked me what it was like to "retire." I NEVER use the "R" word. I genuinely enjoy being engaged, so when I'm not writing, I'm generally working with one of the nonprofits I support, mentoring other leaders, or trying to figure out how to grow the gluten-free pasta company I own with a friend (the brand is Manini's). This year, I will also give roughly 50 pro bono lectures, mostly to college students or charitable organizations. All of this "work" keeps me refreshed and excited about other opportunities. I'm dedicated to golf, love to travel with my wife, Pauline, and enjoy time with our kids, including our first grandchild.