Write Now with Minal Bopaiah
Minal Bopaiah finds inspiration through some of the greats: Zadie Smith, Chuck Close, Arundhati Roy, and the legendary Tupac Shakur.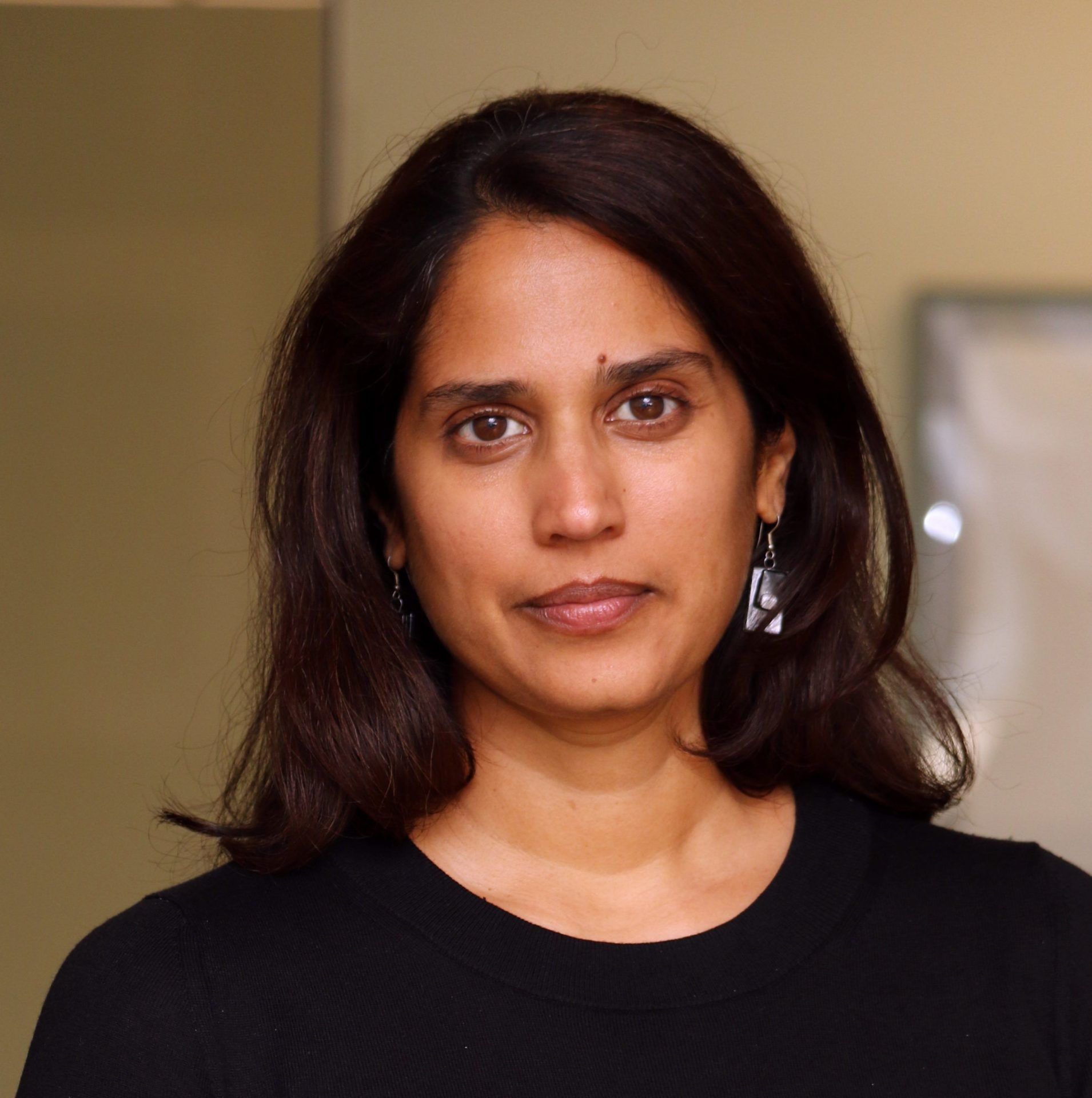 When our writing aligns with our passions, look out! Discovering that perfect balance isn't always easy, though. Minal Bopaiah went through a few attempts at writing before finding her passionate niche: equity. Now, she is the founder of Brevity & Wit and author of Equity: How to Design Organizations Where Everyone Thrives. As an added bonus, Minal finds inspiration from Zadie Smith, Chuck Close, Arundhati Roy, and the legendary Tupac Shakur. Enjoy today's Write Now interview with Minal Bopaiah.
---
Who Are You?
I'm Minal Bopaiah, an author, speaker, and founder of Brevity & Wit, a strategy + design firm dedicated to designing a more equitable world. I'm based right outside Washington, DC in Silver Spring, Maryland.
What Do You Write?
My writing interests vary, but I am likely most known for my nonfiction work, particularly how-to articles and content that helps organizations tackle issues surrounding marketing, strategy, diversity, equity, and inclusion.
I started writing as a young kid by journaling profusely. It was my way of making sense of the world. I was bullied in school and a bit of an oddball in my family, and in retrospect, I was trying to find words to process those feelings of exclusion and not belonging. At the same time, I had a father who was exceptionally literary and nurturing, and he encouraged my curiosity, sensitivity, and deep thinking.
My first paid writing gig was as a beat reporter and then a newspaper editor in Boston. The pay was not much, and so my interest in writing would undulate based on whether I thought it was something I could actually live off. The first time I was able to make an actual living as a writer was writing for a business publication about subscription marketing. It was boring as hell, but I realized I had the discipline and the chops — and eventually the financial savvy — to provide for myself. I just had to find what I was passionate to write about, and that turned out to be equity and inclusion. But everything was grist for the mill; my book, Equity: How to Design Organizations Where Everyone Thrives, combines my journalism experience in research and storytelling with my business writing skills to explain how to get things done effectively and efficiently.
Where Do You Write?
I write on my laptop, a MacBook Air. Having a laptop that's light is really critical as I've moved a lot over my career and will even write while traveling. Right now, I've commandeered a spare bedroom in our house, and I'm writing by a window — one of my favorite places to write. But I'll also write while sitting in bed or on the couch. I don't have many tools or apps or tricks — I'm usually writing from outlines and just open up Word and go! However, the one tool I will use if my discipline is fading is Self Control to block all social media sites. Zadie Smith recommends writing on a laptop disconnected from the internet, but since my writing is mainly non-fiction, and I need to cite and refer to articles and primary sources, I need to maintain some internet connectivity.
When Do You Write?
When I was working on my book, Equity, I would set writing days — typically one Saturday per chapter. This was after some extensive outlining where I knew what I wanted to say and just needed uninterrupted time to get in the flow. However, when I was writing for the business publication, I would spend one hour each morning writing a blog post. The discipline of having to come up with a topic and 500-word post was great for debunking any belief I might have had in writer's block. It may not have been a work of art, but it was good craftsmanship every time.
Why Do You Write?
I used to have many delusions of grandeur about writing — that I would win a Pulitzer like Alice Walker for a novel based on my parent's love story (that's still sitting in a box somewhere) or that I'd win the Newbery Medal for a children's chapter book I've written about a wildlife detective (that one is stored in a folder on my computer).
Eventually, life knocked me about enough that I realized the dangers of getting addicted to inspiration and vision boards. I began to ask myself what would make me happy regardless of the results. The answer turned out to be writing about equality and justice. During the Trump administration, writing about these topics was the one way I felt I could gain some control and push against the enormous injustices that were happening. I wasn't writing articles, which would require me to keep abreast of every new audacious thing that was happening, but rather books that were helping me sort through my thoughts and lay out a philosophy of how I wanted to live my life and what I thought our country had to offer if we lived up to our ideals.
I still want some recognition for my work, and I'm as excited about having my first book published as I was on my wedding day. But Tupac Shakur had one of the best lines about how to be a change agent in this world: "I'm not saying I'm going to change the world," he said. "But I guarantee that I will spark the brain that will change the world." I can't think of a better motto for any writer.
How Do You Overcome Writer's Block?
Discipline, discipline, discipline.
My favorite quote about creativity is from Chuck Close, an American painter, and photographer, although I mistakenly thought it was said by Zadie Smith for years, which was probably what made me first take to it. Anyway, Chuck is famous for saying, "Inspiration is for amateurs." And that's true. How you feel, whether great ideas or words are flowing or not, is so entirely beside the point. You are a writer based on the words you put down on the page. "There's no writer's lifestyle," as Zadie Smith once said (that one I'm sure about).
That's tough love, for sure, and I don't mean to be a hard-ass about it. So to balance it out, I often recommend reading Elizabeth Gilbert's book Big Magic. During the hardest points of writing my book, I stuck a post-it note above my desk that read, "Writing loves you back" and another with a quote from Big Magic that read, "The work wants to be made and it wants to be made through you." No one else can create what you can create, and this world changes when each of us is lit from within, so get to work! Your creativity is the way you express your gratitude for life on earth.
Bonus: What Do You Enjoy Doing When Not Writing?
Like any good writer, I'm an avid reader. I often find that my reading interests are the opposite of whatever I'm working on. When I'm writing non-fiction, I want to read fiction, and when I have the time to work on my fiction pieces, I'm often devouring non-fiction books.
I also enjoy a good TV show or movie. The Marvel Cinematic Universe has some of the best writing lessons embedded in them, and television and movies are great for honing a writer's ear for dialogue and how to reveal a character through action, not narration. TV and movies also make you less of an intellectual snob, which is a trait writers need to guard against. It's great to be intellectually curious, but not if you're going to use your intelligence to exclude others or make them feel inferior. Killing our intellectual snobbery is how we can ensure the great diversity of stories that are out there are heard. As Arundhati Roy, my most favorite author, once said, "There's really no such thing as the 'voiceless. There are only the deliberately silenced, or the preferably unheard."
A version of this article also appeared on Medium.