Write Now with Hilary Levey Friedman
How this writing about issues impacting people's lives motivates this writer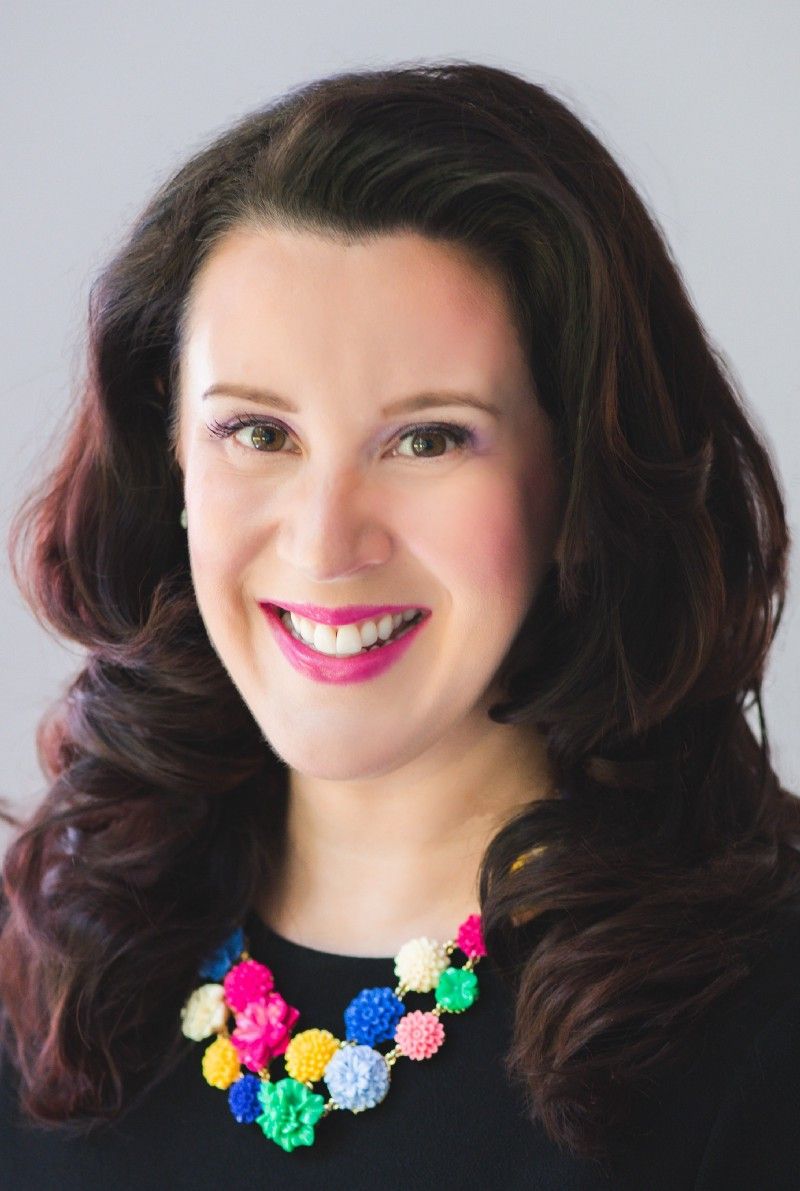 Hilary talks about writing on a chaise lounge, which sounds incredibly comfortable. While I have an elaborate office setup with an ergonomic chair and sit/stand desk, there is something incredibly comforting about writing from the couch. Where do you write?
---
Who Are You?
Hilary Levey Friedman, Professor at Brown University and author in Providence, RI. You can connect with me on Twitter, Instagram, and Facebook.
What Do You Write?
I write non-fiction. More specifically, I write about the social sciences. I don't shy away from saying I'm interested in "women's issues," which includes (but is not limited to) family, childhood, education, feminism, and pop culture. I used to write much more for an academic audience, which involved lots of theory and literature reviews, and less of what impacts people's everyday lives, which is what I personally am most interested in exploring. My most recent book, Here She Is, is about beauty pageants in America and my previous book, Playing to Win, was about competitive afterschool activities for elementary school-age kids. An interest in competition and pop culture infuses much of my work.
Where Do You Write?
Just before I started graduate school, way back in 2003, I bought a chaise lounge that was on sale as the floor model at a furniture outlet. This became my main writing chair through four states and six moves; in fact I am typing this while sitting in the chair! It's in my home office next to a desk, where I rarely write write. A good writing day includes several hours in the chaise in comfy pants, no bra, and no jewelry. I do edit in the chair sometimes, but I much prefer a silent campus library for editing, when I feel I need to be much more disciplined. The chaise may not be much to look at, but it's sentimental value makes it beautiful to me.
When Do You Write?
My mind is usually best in the morning, before lunch. Then, I slow down… Until I realize it's almost time for my kids to get home/be done with school and then I panic and hurtle toward productivity for the last forty-five minutes or so. Deadlines of all types are very motivating for me.
Why Do You Write?
I write because I think I have something to say about how the world works. My hope is that when someone reads something I've written they: 1. Learn something, no matter how small, that they didn't know before, and 2. Can recognize some aspect of their own life that enables them to make a connection, or for some understanding to click into place for them that wasn't there before. I always love reading books that de-mystify something so clearly that I think, "Of course that's the way it is, I only wish I had thought of it that way before!"
How Do You Overcome Writer's Block?
I often think, "Hilary, you need a mental palate cleanser." I'll choose to distract my brain for a bit with something that's very different from what I'm working on — like reading a mystery novel or watching a reality TV show. Occasionally, if I really need to refocus, I'll do one of those things while exercising. That's a real bonus because then I feel productive in at least one aspect of my life.
Bonus: What Do You Enjoy Doing When Not Writing?
See above! Reading is absolutely my favorite thing to do in the world — I read about 100 books each year. I also am a Bravoholic who moonlights as a teen girl who loves most shows on Freeform. All the better if I get to do both of these things with my sons (and I get pleasure from dressing them up while I still can and taking way too many photos of them). Finally, I am very politically active, which I frankly see as necessary. When it comes to civic engagement it's a very good day when it's also enjoyable because that means progress is being made, people's lives are getting better, and my friends and I have done something that matters.