Write Now with Stacy Juba
How taking a break every thirty-minutes helps this writer create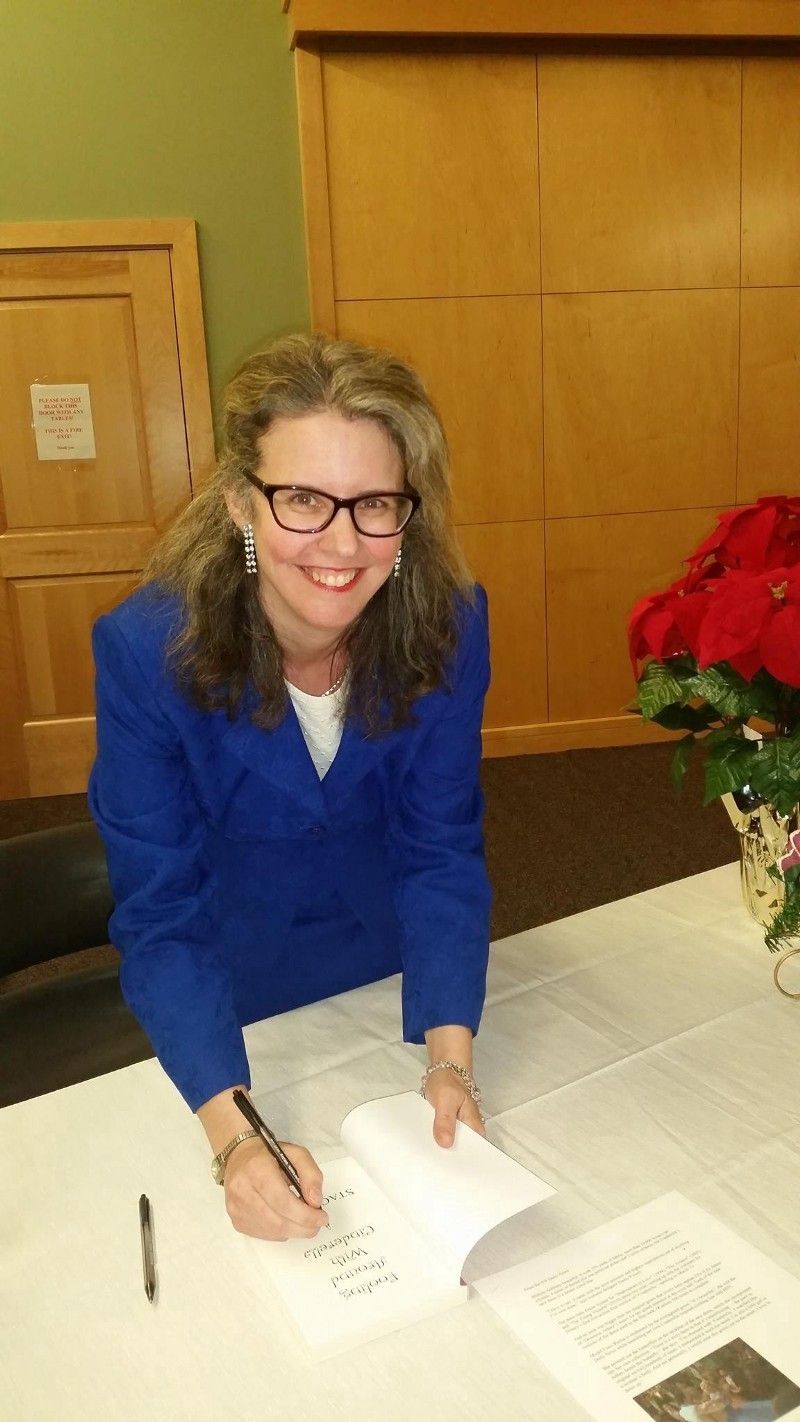 Who Are You?
I'm Stacy Juba, and I'm a fiction author, freelance developmental editor, and the founder of Shortcuts for Writers. I teach online courses for writers including my signature course, Book Editing Blueprint: A Step-By-Step Plan to Making Your Novels Publishable, which helps new and intermediate authors to streamline the editing process and cut down on their editing expenses. I'm from Massachusetts. My website for readers is http://www.stacyjuba.com and my website for writers is http://www.shortcutsforwriters.com.
What Do You Write?
I've published mystery/romantic suspense novels, chick lit, YA ice hockey novels, a YA paranormal thriller, and children's picture books. I also have a journalism background and have written many articles, most recently specializing in health and wellness. I've been writing since third grade, and had my first hockey novel, Face-Off, published when I was a teenager. I entered it in a competition for teenage writers and it won, so I received a contract from Avon Books. It still sells well today, and I published the sequel, Offsides, 25 years later. In fact, I created a separate website for my hockey novels.
Although I've written in several genres, lately I have been focusing on my Storybook Valley chick lit/sweet romantic comedy series, set at a fairy tale theme park. The first two books in the series are Fooling Around With Cinderella and Prancing Around With Sleeping Beauty. I'm also considering a third book in my Hockey Rivals series. I avoid explicit words, graphic violence, and explicit sex scenes in my books. I absolutely love what I do! I've always loved reading for escape, and writing is a form of entertainment and escape for me also. I write in fun genres, and it's rewarding to be able to provide that escape for other people. In addition, I also love editing and teaching online courses for writers. Even though I got lucky with the publication of my first book, several years of rejection followed as I still had a lot of learning to do. Along the way, I had many mentors. Since I've walked that long, hard beginner writer road myself, it is rewarding to help other writers develop their craft and get their stories ready to unveil to the world. I enjoy reading later drafts and seeing how much the book has improved, and in some cases, evolved. I'm also excited about the opportunity to share my Book Editing Blueprint course as a steppingstone to hiring an editor.
Working with editors is an essential part of the process, but it's expensive, and many writers need multiple rounds of developmental editing in addition to copyediting and proofreading. They often don't realize the costs involved and the work ahead until they've already hired an editor and gotten some overwhelming feedback. Writers are often shocked at how much rewriting and revising they can do on their own, when they know what to look for, allowing them to cut down on paid rounds of editing so that by the time they do hire an editor, it's for their best work and they can receive a higher level edit. As a writer myself, I know how overwhelming the editing process can be, and I love being able to make things easier for them.
Where Do You Write?
I write in my home office and on my Chromebook. My office has a big desk, an exercise bike, bookcases, and art/school supplies for my kids. I use both Microsoft Word and Google Docs. I also use the free version of Grammarly and the paid version of ProWritingAid, both for my own manuscripts and my clients' books. (If anyone is interested in ProWritingAid, I have a video and special offer on my YouTube channel.) I'm an office product junkie and am addicted to planners. I use Trello online and the Planner Pad as my paper planner. I tend to do a lot of writing and editing on my Chromebook, in my comfortable recliner in the living room. I'll run grammar scans and do some marketing tasks, such as designing Canva graphics, on my desktop. I also print out hard copies of my manuscripts in my office, as I like to mark up a hard copy.
When Do You Write?
I write in the morning until about 1 p.m., regardless of whether I'm writing fiction, a blog post, or content for an online course. I'm most productive with writing in the morning and early afternoon. I'll set a timer and take a break every half hour to clear my head. I'll go load the dishwasher, fold laundry, or take a walk around the block, and then I'll go back to my desk refreshed. If I don't do that, then I'll just write for hours without eating or getting up to stretch, which makes me hungry, grumpy, and achy once I get out of the writing zone! When I'm working on a novel, I don't like focusing on numbers and word counts. I prefer focusing on scenes. For example, my goal might be to finish half of a scene and if I get further than that, great. In the afternoon, I focus on editing, marketing, and administrative tasks, unless I'm on deadline and trying to finish the novel I'm writing. I give myself self-imposed deadlines and plan out my weekly goals in Trello and on my daily planner.
Why Do You Write?
I've always been introverted and imaginative, and writing has been a way for me to express myself. My fiction allows me to express my creative side. I also like to learn new things and educate others, and writing articles for newspapers and magazines has helped me to do that. Working as a freelance editor and creating online courses for authors is another way for me to teach others, and I also get to tap into my creative side. I enjoy giving feedback and brainstorming ideas on another writer's story and helping the author to make it as strong as possible, and I also enjoy finding fresh, creative ways to structure my online courses and teach about these topics. I'm fueled by creativity, a need to express myself through writing, and a desire to help others tap into their creativity and get their books edited in a streamlined way so that they grow as writers. I'm inspired by great stories, whether it's a book, movie, or TV series. I'm also inspired by podcasts, YouTube videos, Facebook trainings, and nonfiction books on writing, entrepreneurship, marketing, mindset, and the Law of Attraction. I'm always looking to learn and grow and be the best person that I can be.
How Do You Overcome Writer's Block?
Writer's block usually comes when I'm either stressed or stuck on a scene. I either need to decrease my stress or clear my head so that fresh ideas can come to me. When I'm feeling really blocked, I'll take a day or two off and do things like walking, yoga, reading for pleasure, or meeting a friend. That always helps, and often my best ideas come out of the blue after I've been exercising or focusing on something else. If I'm stuck on a scene or a plot point, I'll also try to find someone to brainstorm with, usually my husband or a writer friend. Sometimes getting another perspective and tossing around ideas can be a big help.
Bonus: What Do You Enjoy Doing When Not Writing?
I enjoy doing yoga, reading, meditating, playing board games with my family, and binge watching Netflix. I also like doing adult dot-to-dot books, adult sticker-by-number books, and solitaire puzzle games. I enjoy hanging out on social media, especially on Facebook, Instagram, and in my Shortcuts for Writers: Editing Made Simple group on Facebook.