Write Now with Florence Kraut
How growing up with 27 cousins taught this writer to develop stories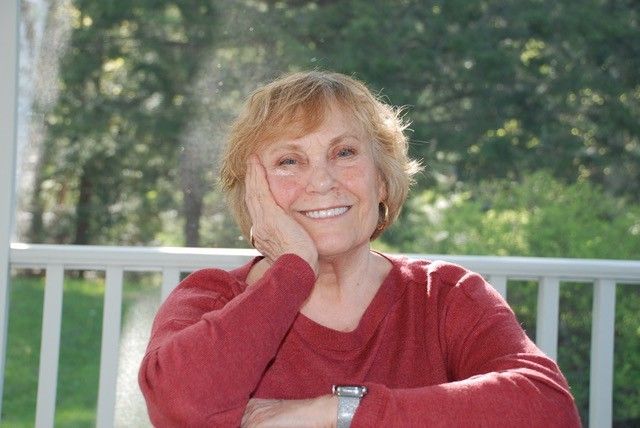 Who Are You?
I'm a native New Yorker, raised and educated in New York City and living currently in Westchester County. I have a BA in English and an MSW in social work and for my professional career I worked as a clinician, a family therapist and finally CEO of a family service agency before retiring to write and travel widely.
Beneath my social work persona there was always a writer. I have always written…stories, essays, unpublished novels stuck away in my file cabinet…even an odd poem here and there. At last, I finished a novel, How to Make a Life, which was published by She Writes Press in October 2020.
What Do You Write?
I write stories. I grew up In a large family with 27 first cousins and 22 aunts and uncles. I used to eavesdrop on my aunts gossiping over coffee. I heard some things at those coffee klatches that I was not supposed to hear. They were secrets. Most families have them and secrets have power. So I became a social worker whose job it was to unravel such secrets, and a storyteller whose job it was to give them a voice. Secrets also make wonderful stories and the stories I heard inspired some of the characters in my novel.
When I was a child, I used to walk down the street describing in my head everything that I saw, as if I were writing a story about it. I have never stopped doing that. As an adult I wrote essays about my travels all over the world, and stories about the complicated relationships people have with one another, and about families and the way they support and sometimes hurt their members. I have always felt that families make or break their children. My novel, How to Make a Life, is a multi-generational family saga, about an immigrant family who flees a murderous pogrom in Ukraine at the beginning of the 20th century and it follows four generations up to the beginning of the 21st century.
Lately I've been outlining a mystery novel I'm interested in developing and also another historical novel.
Where Do You Write?
I am so lucky to have a room of my own to write in. I have a sofa, two bookcases crammed with all kinds of favorite books, a large desk for handwriting and drawing, and a smaller desk for my computer. There is a window over my desk, but since I am on the second floor of my house, I cannot see the street…only the trees and sky. My room is painted a pale yellow, which is soothing and optimistic. On my walls I have watercolors and photographs.
I love writing by hand with a ballpoint pen in a spiral notebook, which I use for prompts, journaling, initial ideas and sketching. When I am writing a draft of a story, or a chapter of the novel, I go directly to my computer. I type very fast and can better keep up with my thoughts on the computer.
When Do You Write?
Generally I write in the morning. I try very hard not to look at Facebook or email when I begin. That is a rabbi hole that wastes precious time. I write for several hours, but do not have a word count. I stop for lunch when I am hungry, and the afternoon is usually taken up with the ordinary tasks of life. Sometimes in the afternoon, if I am on a hot streak, I will go back and revise material I have written. I love revising. First drafts are harder.
Why Do You Write?
I think I write because, as I described above, I am always writing in my head. Putting my thoughts on paper is a way of getting them out of my head. I have wanted to be a writer since I was a child, have always written, and have always thought of myself as a writer. All my life I have taken writing workshops, belonged to writing groups and critique groups, have studied with terrific published writers. That is what fuels me and motivates me to continue to write. And reading great writers, especially women writers, inspires me.
How Do You Overcome Writer's Block?
I have certainly had periods when I was not productive and didn't write much. When I sit down and try to write and can't get motivated, I pick up a book of prompts, start writing and usually can write myself out of a writer's block. If I am somewhere and don't have a book of prompts, I begin a sentence with "I remember…" or "I don't remember…" and I am released from the block.
Bonus: What Do You Enjoy Doing When Not Writing?
When I am not writing, and when there is no pandemic, I love traveling. Over the years I have traveled on every continent except Antarctica. I love experiencing other cultures, eating different food, meeting people and being in a completely new environment. When I am traveling I keep a travel journal, jotting down experiences and thoughts. When I get home I usually write a travel blog and share it with my friends and family.