Write Now with Gary Dickson
How a teacher's encouragement led to writing novels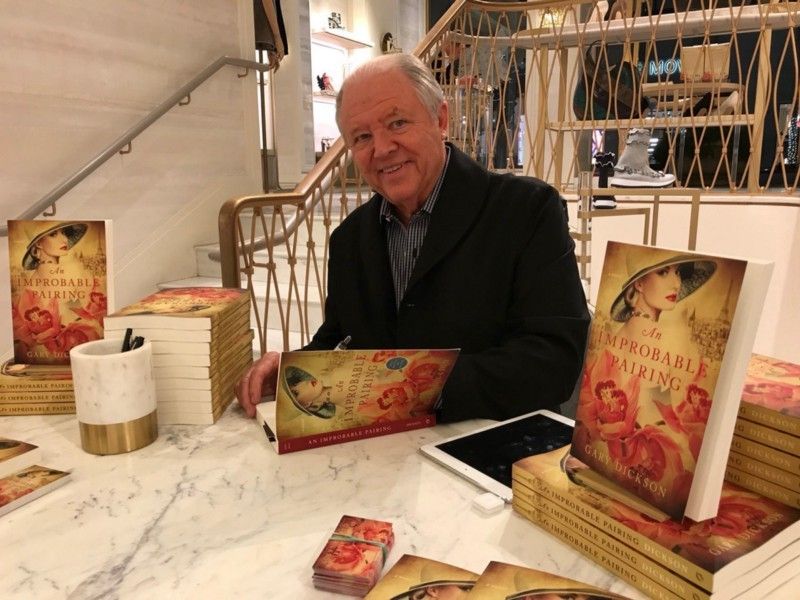 Who Are You?
I'm Gary Dickson, retired, living in Los Angeles, California with my wife Susie.
Prior to retirement, I owned a family printing company in Atlanta, Georgia that produced high-end marketing materials for the fashion, fine jewelry, perfume, and hospitality segments, in essence, the luxury brands. I sold the company to my chief competitor in 2011. Additionally, I represented several investment companies, presenting real estate projects to foreign investors and banks in Europe.
My educational background began at a military prep school, then a B.A. degree in history from the University of Kansas, then a Licence es Lettres programme, l'histoire, Université de Lausanne, in Switzerland. As a result of my studies I speak and write French and Italian, understand and speak German; Latin and the classics were always a part of my curriculum.
Over the years, I have lived and worked in Atlanta, New York, Palm Beach, Los Angeles, Geneva, Lausanne, Florence, and Paris.
What Do You Write?
I write novels and poetry. My first novel, a romance taking place in 1960s Paris and Geneva, An Improbable Pairing, was published in January 2019. My French poetry book, La Poésie de la Bonne Bouffe/ The Poetry of Good Eats was published in Paris in April of 2019. And the sequel to my first novel, A Spy with Scruples, published March 3, 2020, is a mystery, thriller featuring the same characters. I have a completed, to date unpublished novel, An Oddity of Some Consequence, a mystery, fantasy in the speculative fiction genre. Currently I'm writing a sequel to the sequel entitled, A Greed for Green, a mystery thriller taking place in Palm Beach and Paris.
I began my writing career when a professor at the Alliance Française Los Angeles asked me if I had ever tried writing anything. When I responded No, she persuaded me to look into it. As a result, I enrolled in a short story class at the UCLA Writers Extension, where after several submissions, my teacher informed me that I should be writing novels. UCLA soon assigned me to a tutor, and four months later I had written my first novel.
I try to avoid violence, graphic sex, and profanity. Additionally, unless a character's persona requires it, I stay away from slang, colloquialisms, bad grammar, and vulgarity. My strategy is to reveal nothing but suggest everything. I judge that the reader is quite capable of filling in the blanks with their own imagination and experience.
My wife might say that I am obsessed with my writing, while I would concede that I'm rarely out of touch with what I'm writing at the moment. Nevertheless, I can write for hours without looking up.
What I love about writing is the challenge of resolving the intricacies of plot and character development and evolution. Writing is very similar to solving puzzles. While there seems to be many possible answers, only one generally stands out. Selecting the right one is exciting and fascinating.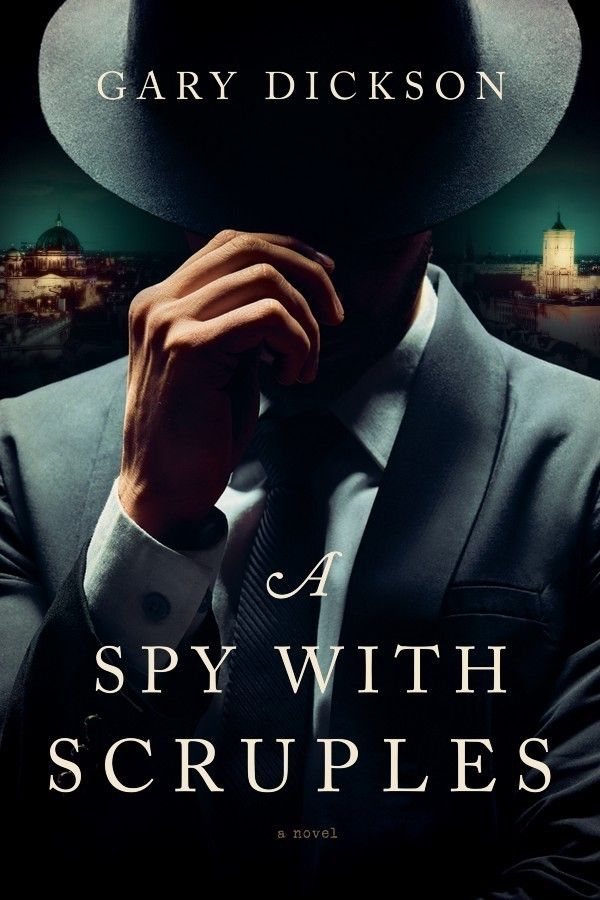 Where Do You Write?
I write in a study in our condominium which is high up overlooking downtown LA, the Hollywood sign, the Ocean and Santa Monica. It's a quiet place with a desk, sofas, and beautiful wallpaper and artwork. A quiet retreat where sometimes I'm at the desk or other times on the sofas, my Mac laptop posed on my lap and knees. Other times when I work late, I write in bed, in the guest bedroom. Word is the program I use consulting with Safari and Thesaurus and Word Reference whenever I want to clarify a word.
When Do You Write?
Unlike a lot of authors, I rarely write in the morning. I seem to prefer the afternoon, the evening or even late at night. But in reality, my sessions begin with long walks in the morning. During these meanderings around Beverly Hills, I work out the problems that I either have encountered the previous day or anticipate. Walking is somewhat of a solo affair, and there's plenty of time to ruminate over the next sequences in the story.
I tend to have the next part of the story worked out before I ever sit down to actually put it on paper. As I go along, I re-read what I've written sometimes rather rapidly, and I think about making it clearer, more articulate, more beautiful to the ear. This re-reading keeps me in close touch with the story and the characters, and I believe it contributes to less re-writing during the edits.
I don't work from outlines, and I rarely know how the ending will take place until I'm well into the story. I listen to the characters and their responses tell me where the story is going. I make a practice to never finalize any of my writing, always leaving a little bit for tomorrow to jump start my imagination.
I set no limits on my production either in time or quantity of words rather letting the free flow of the story dictate the pace of production. Yet, I notice that my books in general are finished in four months once I begin.
Why Do You Write?
There must be many reasons, some of which I'm conscious and others not so much. I do know that my mother read to me a lot as a child, and she was adamant about the summer reading programs suggested by the schools. As a result, I grew up with a love of books in which I found adventure, duty, courage, and a myriad of other emotions. Who knows how many times I must have read The Swiss Family Robinson, Robinson Crusoe, Treasure Island, and the Hardy Boys. I was always reading, and I admired the authors who could imagine and bring those characters to life. And I was curious enough that I read many non-fiction books of all genres.
A diverse career, a wealth of experiences, extended travel, and a diverse group of friends, have combined to give me a catalog of memories to tap into for stories. Like music, endless variations on theme and character are possible. My wife and I travel a lot, and a scene, or a wine, or an old friend can generate a wealth of ideas for me to integrate into stories that I'm writing or contemplating.
So far as what inspires me, I try to be a careful observer of my environment. This includes not only the visual aspects of nature and urban settings, but all things audible such as conversations, music, and plain noise, as well as the olfactory stimuli of food and wine and perfume. And not least is the appreciation of beauty in all its forms: aesthetics is essential to living the good life.
No one is more surprised than I am that I can string 80,000 words one after the other and come up with a story that other people enjoy.
How Do You Overcome Writer's Block?
I have not had writer's block…yet. I presume that one of the reasons that I have survived without having been stymied by this malady is that I write about things that are core issues with me. Writing about things you know about, things that are innate, not requiring research, provides a freedom to wander further and wider.
Nevertheless, I do have those plot or character questions that arise where I mull over what to do sometimes for several days. I resist sitting down before the computer until I have it all worked out in my mind. I think writer's block derives from trying to force something that is not ready. As they say, a watched pot never boils.
Bonus: What Do You Enjoy Doing When Not Writing?
Beyond writing, I love traveling with my wife. We love Paris and spend our anniversary there every September enjoying the fashion shows, the restaurants, etc. We also have friends in Los Angeles as well as the places we have lived that we see often. I even have friends that go back to my days as a student in Switzerland. And as I've noted above, I'm an avid reader. In LA we attend our share of symphony, theater, and charity events. My next goal is to learn to play the guitar. I play the piano, but I've always wanted to be able to at least strum a little.