Write Now with Beth Ruggiero York
How a commercial pilot, photographer, and Chinese translator finds time to write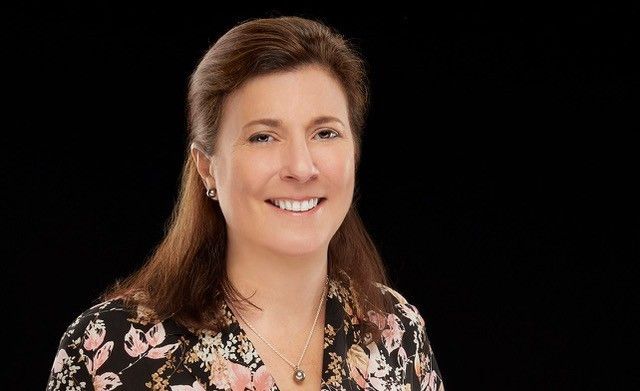 Who Are You?
I am Beth Ruggiero York, an author — most recently of a memoir, Flying Alone, Chinese language translator, professional photographer, and former commercial pilot. My husband and I live in Arizona, outside Phoenix.
What Do You Write?
I write to share my experiences that might help or be of interest to others. For example, my first book, Fun in the Dark: A Guide to Successful Night Photography, is an instructional book for photographers who want to learn how to shoot at night. My new book, Flying Alone, is a memoir of my struggles in the aviation world as I was climbing the ladder to the airlines. I hope it will show some of the challenges of civil aviation and the struggles that women had 30 years ago.
I started writing when I was a child. My diary was my constant companion. After my father died in 1976, I wrote a letter to him every night to tell him how I felt and what I was doing. I still have the thick notebooks filled with letters and occasional photos or drawings.
Writing is indeed an act of passion for me, and my life feels incomplete when there are lapses in my writing. I only write non-fiction because I hope to educate and enlighten my readers. I don't trust myself to write novels, or any type of fiction, except perhaps a short story. You have to write what engages you, and that may change at different times of your life.
Where Do You Write?
My best writing happens when I am in a peaceful, quiet location such as my office, where I can open the windows and listen to the birds. Obviously, at those times, I write on my desktop computer. If I sit outside or go to a park to write, which is my favorite writing location, I use my iPad or just a pencil and paper. I use Scrivener Pro for writing both on the computer and on the iPad. It is a wonderful tool. For hand writing, a legal pad and a sharp №2 pencil are my companions.
When Do You Write?
My favorite and best times to write are early in the morning with a cup of coffee or late at night with a cup of tea. Both are times when there are no disturbances. I also find that, when I'm waking up in the morning and still in bed, my mind is prolific with ideas and phrases that often lead to some of my best writing.
I am a very goal-oriented person, but my writing volume goals are very loose. I need them to be that way to allow for creativity and flow. On the other hand, my writing goals for completion of a project are much tighter.
Why Do You Write?
First and foremost, I write to record events, feelings and insights. It is what I have always done. It allows me to move on to other thoughts without losing the essence of those ideas. Often, my thoughts are spontaneous and then lead to larger projects. Sometimes, though, the thoughts are just recorded for later use.
This is a great question because it is different for every writer. For me, it is my own life experiences, whether as a pilot, photographer, or Sinophile (i.e., lover of everything China-related). Throughout my life, I have always been aware of circumstances that need to be written, but often the ideas need to mature. The older I get, the more I am ready to develop those ideas. For example, I originally wrote my new book, Flying Alone: A Memoir, in the early 1990s. I put it aside knowing there would be a time to revisit it, and it was just last year that I did just that.
How Do You Overcome Writer's Block?
Because I don't impose strict deadlines on my writing, when I have writer's block, I step away for a bit until I feel comfortable returning to it. Sometimes, I step away for a few days and think about the topic, especially early in the morning, or when I'm driving alone in the car. That is usually the magic bullet to regain inspiration.
Bonus: What Do You Enjoy Doing When Not Writing?
I am also a professional photographer, so traveling for photography is a huge passion for me. I enjoy shooting landscapes, wildlife, architecture, and street scenes.
A version of this article also appeared on Medium.