Write Now with Nicci Schmidt
How an editor and writer creates five-hour blocks of focused writing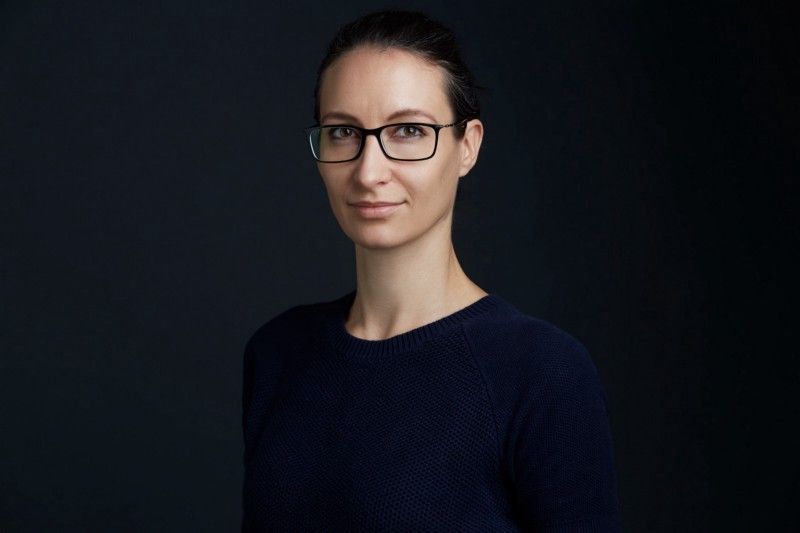 Who Are You?
I'm Nicci Schmidt, an editor based in Cape Town. I've worked as a freelance editor alongside my day job for about a decade, but have been freelancing full time for the past three years. I now work as Editing Team Manager for Cambridge Proofreading & Editing, an Anglo-American editing service that matches writers with editors who are experts in their fields. Most of our over 300 editors have master's or doctoral degrees, and we're extremely proud of the quality of work they do for our clients. We edit pretty much everything: theses, dissertations, submissions to academic journals, business proposals, reports, personal communications — whatever our clients are working on, really.
What Do You Write?
I mostly write about writing and editing to writers and editors. My job involves vetting, training and mentoring editors and keeping an eye on their quality of work — our network of editors spans the globe, and making sure that everyone delivers consistently excellent work requires a lot of communication, 99% of which is written. The goal is always to turn a piece of writing into the best possible version of itself. I love that process, which helps me write; I only know what to say when I have a concrete, real-world objective in mind. I've tried my hand at fiction, but I'm not that kind of writer! I'm careful not to be too prescriptive in my feedback; few people are truly comfortable with having their work critiqued, so you have to learn how to be tactful.
Where Do You Write?
I sometimes write in my home office, but I'm more productive at the coffee shop down the road — I can't think in a quiet room. I need my phone and coffee to my left, a Moleskine reporter notebook and a fineliner to my right, the Slack and Notes apps open on my MacBook, and Google. The nature of my writing means that I need to fact-check my work constantly. I can't afford to make mistakes while critiquing someone's work, so I have to do my due diligence. I usually have about 12 tabs open at the same time, including four different dictionaries, GrammarBook, the British National Corpus, academic phrasebanks, style guides, and the Google Ngram viewer. There's a tall stack of hard copy grammar guides on my desk at home, but most of my research is done online.
When Do You Write?
I have a three-year-old who demands my undivided attention most of the day, so the only way to get anything done is to sit down for a pre-arranged five-hour stretch and work as though my life depends on it. There's no time to agonise about where to begin, so I have a list in my Moleskine, arranged in order of priority, and I start at the top. If my five-hour session draws to a close and I haven't reached the end of the list, I cancel my Netflix plans for the evening. Whatever's outstanding usually takes up the hours between 10 pm and midnight, or I'll get up around 5 am to clear the decks. Whenever a client deadline is involved, that of course provides excellent incentive to stop dawdling.
Why Do You Write?
My writing is entirely goal-oriented: I write to give editors feedback on their editing and to give writers guidance on their writing. Sometimes, it's necessary to rewrite entire sections of a client's work because, while it's clear what they were aiming for, the words on the page haven't struck their target. It's very gratifying to refine a piece of writing until it conveys precisely what it was meant to. Like many introverts, I'm more articulate on paper than in person, and if given the choice, I'll write rather than call someone on the phone (I'm usually horrified when my phone rings). I'm more comfortable with the specificity, certainty, and clarity of (good) writing than the unpredictability of conversation. I'm motivated by the desire to help others write in a way that is precise, lucid, and coherent, to help them create texts that contain no unintended ambiguity and where nothing distracts or detracts from their ideas.
How Do You Overcome Writer's Block?
Writer's block is not really something I struggle with. Because my writing is inherently purpose- and deadline-driven, I find it fairly easy to keep its goal in mind and to use that to determine how best to say what needs saying. I do sometimes develop a form of writer's block when editing (editor's block?); I'll see something on the page that seems a little "off" but won't immediately know how to fix it. When I find myself at a loss, I put a note in the margin (always "??", which is easily searchable at the end of the edit) and move on. Invariably, when I come back to the problem, the solution is obvious. I think my brain just ticks away in the background and that all it needs is for me to get out of the way by paying attention to something else for a minute.
Bonus: What Do You Enjoy Doing When Not Writing?
Anything that involves not looking at a screen. I usually think about going to the beach or the forest or the farmer's market and then end up doing absolutely nothing (usually out of indecision). Any state of relaxation I reach tends to last around 30 seconds before my daughter demands that we do an experiment (anything that fizzes or explodes) that makes an unholy mess and takes all afternoon to clean up. I really ought to learn to take those outside.