Write Now with Raick Tavares
How this Brazilian writer lives by his mantra: "write until you bleed your fingers."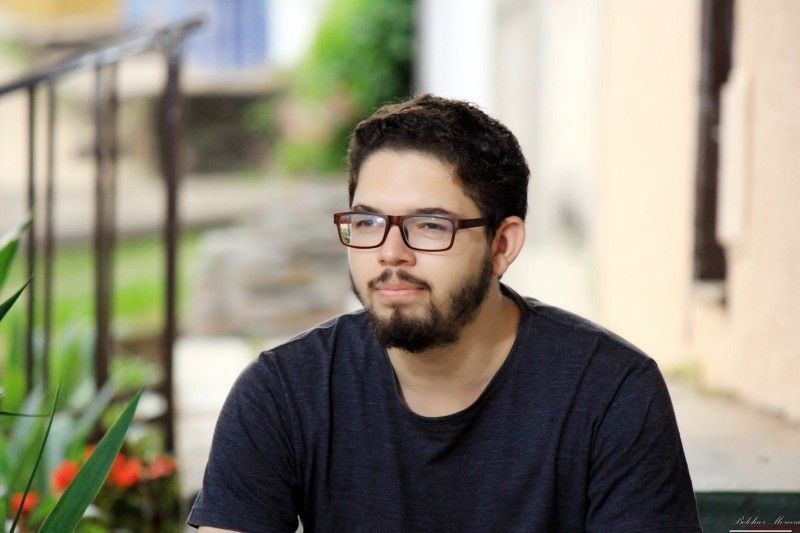 Who Are You?
My name is Raick Tavares and I'm 26 years old. I'm a writer, columnist and radio presenter. I live with my wife Suuh in Paracatu, in the State of Minas Gerais, Brazil and I am currently releasing two books in my country, one by Editora Arcadia, with the name SEMPRE E UM DIA A MAIS, and the other by Editora Alicanto, with the title PRA HOJE, RESPIRE, which is scheduled to be released in June at the Brasilia Book Fair.
What Do You Write?
I write young/adult works with drama and suspense. In the texts I approach controversial themes for Brazilian daily life. I love using strong hooks at the beginning of the books to draw the reader's attention to the last page.
As prose is not made so fast, I feed my social networks with short texts daily and also write for a magazine from my hometown. So I get closer to the readers and engaging even more audience for the next job.
Where Do You Write?
I write on my laptop in an office coupled with my living room, where is my collection of books and my piano, without TV around. To help with creative development, wherever I go, I take with me a sketchbook for scribbling, be it characters, single scenes, dialogues or jotting down new ideas for new work.
When Do You Write?
My favorite writing time is during the night, but this is putting an end to my body, I'm in a bad mood during the day. The silence of the night makes me write a very fast novel, but I am very slow to review. When I'm working on the first version, I determine the whole process of the book, the character sheet, and the storyline. I like to define the size of the chapters and how many words I will write each day, around a thousand and five hundred per day.
Why Do You Write?
I took the writing seriously after meeting my Suuh (wife), I was writing my first novel at the time. And she was the first to read and the first to criticize. Since I have dyslexia, I was very withdrawn as a child and as a teenager, what saved me was literature and then Suuh by showing me that I could be who I wanted to be.
Every time I finish a project, she is the first to read and do a review. I used to say that I was writing to overcome dyslexia, but today I know that I write because, since I was a child, I love telling stories.
How Do You Overcome Writer's Block?
It will seem arrogant what I say, but I think creative blocking is lazy talk. If you are a creative mind, just produce. So I defend the use of the scale when working. I see writing as a job, regardless of whether it's good or not, you should work. To get the best publishers, best bookstores and an agent that fights for your original, you need to sit in the chair and forget about the outside world. Like I always say to myself. "Write until you bleed your fingers." That's my motivational phrase.
Bonus: What Do You Enjoy Doing When Not Writing?
I really enjoy listening to podcasts, reading books, watching movies. I love to walk with my wife during the late afternoon, call my mother and spend hours on the phone talking poorly about government or about religion.
---
The most social network I use is twitter @raicktavares. Take a little walk over there and leave me a hello. To all writers: "Write until you bleed your fingers."