Write Now with Dr. and Master Zhi Gang Sha
Today's Write Now interview features Dr. and Master Zhi Gang Sha, author of thirty-one books, including eleven New York Times bestsellers.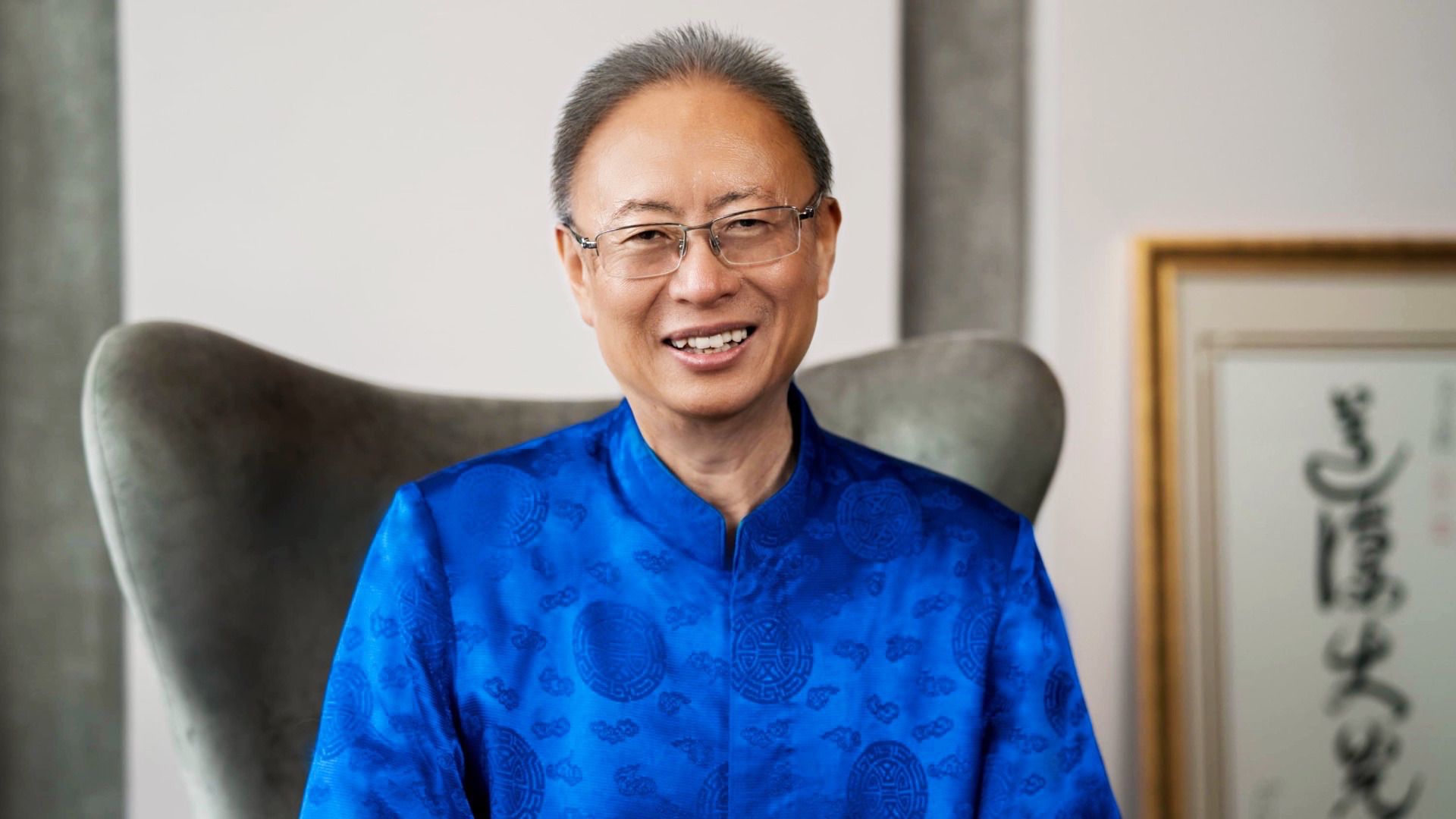 Today's Write Now interview features a prolific author who has dedicated their life to improving the world. Dr. and Master Ahi Gang Sha's latest book uses Tao Calligraphy to heal back pain. It's a fascinating concept and the interview is equally enlightening. Please enjoy today's interview.
---
Who Are You?
Dr. and Master Zhi Gang Sha. I am both an M.D. in Western medicine, trained in China, and a doctor of traditional Chinese medicine and acupuncture in Canada and China. I am a master of several Eastern disciplines, including tai chi, qi gong, I Ching, and feng shui, and I am the creator of the transformative art of Tao Calligraphy. I have synthesized my knowledge to create Soul Mind Body Medicine, and I am the founder of the Tao Academy and the Love Peace Harmony Foundation. I am based in Toronto, Canada.
What Do You Write?
I started writing to help accomplish my life purpose, which I have shared in a number of my books: "The purpose of life is to serve. I have committed my life to this purpose. To serve is to make others healthier and happier. To serve is to empower and enlighten others." I wanted to share profound ancient wisdom, secret knowledge, and practical techniques about healing and life transformation with humanity.
In each of my thirty books, I share both theory and practice to give readers the tools to support their own healing through self-practice. I explain how connecting with the soul and aligning soul, heart, mind, and body are key to healing and transforming all aspects of life, including health, relationships, finances, business, intelligence, the spiritual journey, and more. My books have covered health issues, love, forgiveness, science and spirituality, abundance in finances and business, traditional Chinese medicine, ancient and modern Tao wisdom, and transformational art, including song, dance, and the special form of calligraphy that I created called Tao Calligraphy. My most recent book includes wisdom and practices for healing the back, and it is the first in a series that will deal with healing specific health conditions. I am also writing a book with a new translation and exegesis of the profound wisdom of the classic Tao Te Ching.
I absolutely love what I do because I am fulfilling my purpose. I am serving humanity.
Where Do You Write?
I can write anywhere, anytime. When I consciously sit down to write, I do not actually use my conscious mind to write. I orally "flow" direct Source wisdom, knowledge, and practical techniques. I add ancient wisdom as I am guided. My assistant types. My editors edit for language, as I studied English for only one year in university in China.
When Do You Write?
I usually do not set a time limit when I write or any word count goal. I do give myself some deadlines to complete books as I feel some urgency about making the wisdom and information I receive available. So far, in two cases, with books on love and forgiveness, I worked with co-authors to write short books that would be very useful to a wide variety of readers, and we set some word limits for those.
Why Do You Write?
I believe the purpose of life is to serve and have committed my life to this mission. From my decades of study, teaching, and service as a professional healer, I know that people need to learn and apply the information I share. You have much greater power to heal and transform yourself and your life than you probably realize.
I teach the power of the soul, including soul secrets, wisdom, knowledge, and practices to help people heal and enlighten their souls, hearts, minds, and bodies to flourish in every aspect of life. Seeing the heart-touching stories of many people who have applied the wisdom I share in my books and teaching have better health and happier relationships, abundance, greater wisdom, and much more inspires me and motivates me to continue to write.
How Do You Overcome Writer's Block?
I do not suffer from writer's block. I would recommend that people try to connect with their soul, what some might call their inner voice, to overcome writer's block.
Bonus: What Do You Enjoy Doing When Not Writing?
I enjoy teaching and offering healing to thousands of people worldwide. I also enjoy doing my own practice daily, spending time with my family, and connecting with nature.
---
My thanks to Dr. and Master Zhi Gang Sha for today's interview.