Write Now with John R. Cammidge
"I enjoy the old-fashioned way of writing long-hand."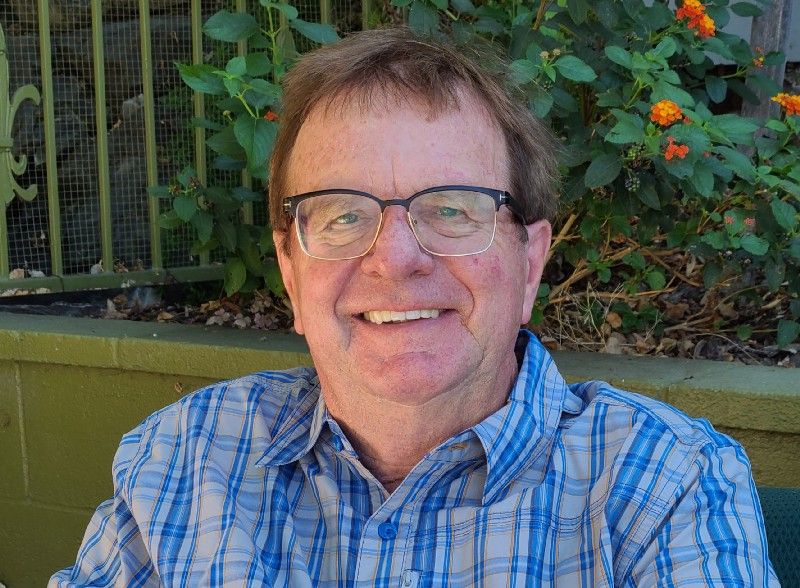 John R. Cammidge is the author of Abandoned in Berlin, She Wore a Yellow Dress, and Unplanned. John writes historical fiction, which is a genre I know very little about, despite how facinated I am by history.
---
Who Are You?
John R. Cammidge, a retired Human Resources executive turned author, living in Marin County, CA. Originally British but now a US citizen.
What Do You Write?
I prefer writing historical fiction built off true life events. Abandoned in Berlin, published September 2018 was an exception, written as a Holocaust biography. She Wore a Yellow Dress (publishing date February 16, 2021) and Unplanned (published November 10, 2020) are both historical fiction novels set in Britain during the last century. The latter is based on the harrowing story described by my mother during her 80s of how she was assaulted and how I was conceived and raised. Writing it was part of the therapy to overcome what she had told me.
Where Do You Write?
I enjoy the old-fashioned way of writing long-hand and transferring the work to my desktop. It's peaceful at home, with my two children having married and, regrettably, my wife passed away due to cancer. I have a dog called Winston who keeps me company.
When Do You Write?
I prefer writing as soon as I am awake, and it can be intense for several hours. It's the time when I am most inspired and creative. Afternoons are preferred for research, and by evening time, the brain is often addled.
Why Do You Write?
I believe it's a combination of factors. It keeps my brain alert and engaged and allows me to reconnect with events and people from the past that significantly affected my life. There was little opportunity back then to express a "thank you" to those involved; now I can do so through writing.
How Do You Overcome Writer's Block?
Fortunately, it rarely happens and I do know that I am very lucky. If obstacles are encountered, I will go to bed and usually wake up in the early hours with the answer spinning in my head.
Bonus: What Do You Enjoy Doing When Not Writing?
Either I am around the house, gardening or reading, or away from home where it's playing golf or enjoying birdwatching. Just back from Costa Rica where nearly 100 species of bird were seen, including the quetzal with its iridescent green to blue-violet long tail feathers and navy-blue wings.