Write Now With Heather Hach
Today's Write Now interview features Heather Hach, the Tony-nominated writer of LEGALLY BLONDE: THE MUSICAL and THE TROUBLE WITH DROWNING.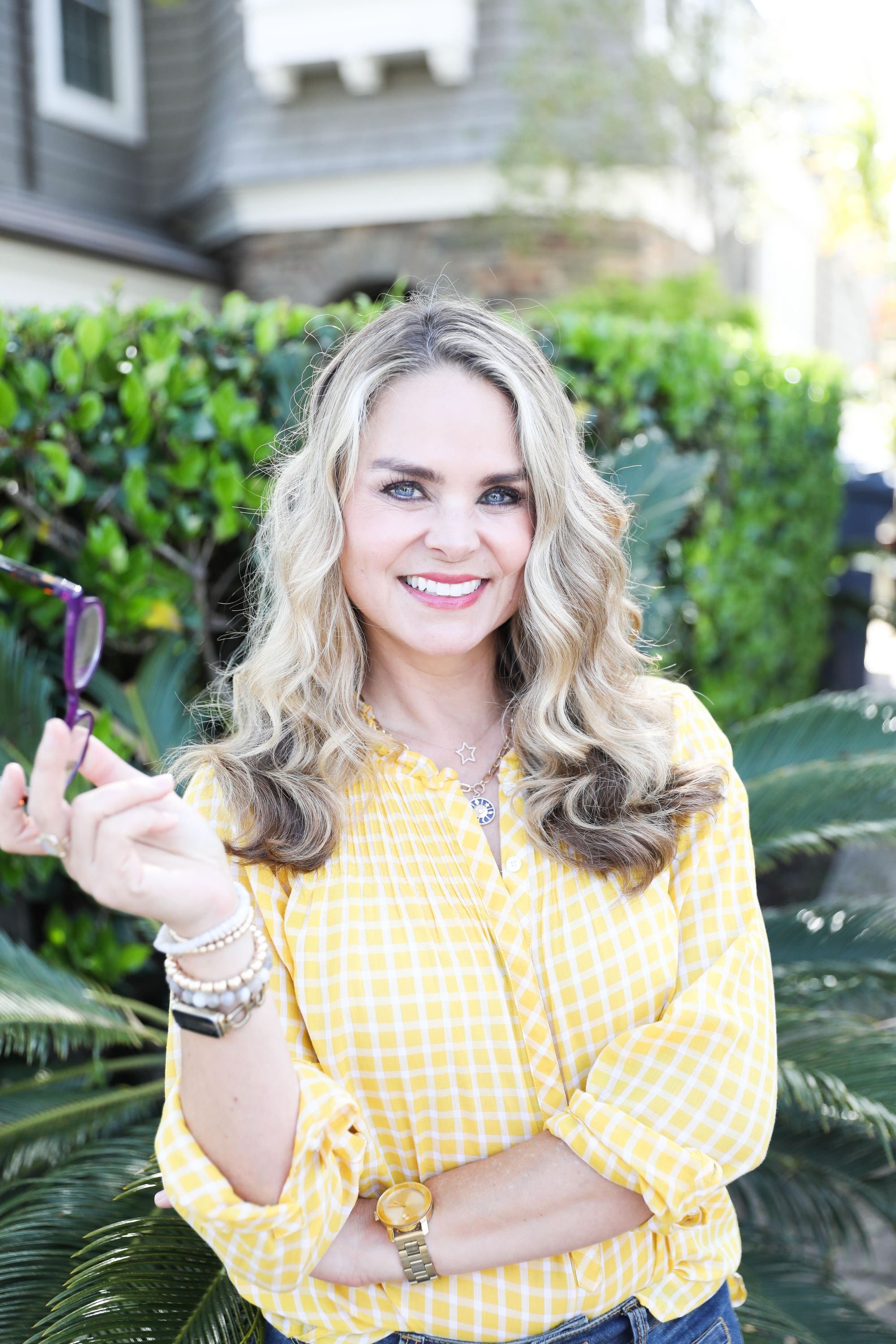 Who are you?
I'm Heather Hach, a writer of many stripes who lives in Manhattan Beach, California.
What do you write?
I am a screenwriter, novelist, and Broadway librettist. I wrote the remake of FREAKY FRIDAY, the movie WHAT TO EXPECT WHEN YOU'RE EXPECTING, and served as the book writer for LEGALLY BLONDE: THE MUSICAL, for which I was nominated for a Tony Award. I also co-wrote the YA novel FREAKY MONDAY with Mary Rodgers, and my adult novel debut, THE TROUBLE WITH DROWNING, comes out October 17th.
I got into writing as a little girl as I was always a voracious reader. I wanted to emulate my heroes (Laura Ingalls Wilder, Beverly Cleary, and Judy Blume), so I wrote out a ton of shoddy half-novels throughout my childhood. I remember in 2nd grade, we were assigned to write a children's book, and most kids wrote a few pages. My story "Leroy the Lion" had multiple chapters and was 34 pages long. I just always knew I'd be a storyteller.
I don't avoid themes as much as I embrace them, which basically means I write about what fascinates me or what I want to emotionally explore through language. Writing is a way of talking to myself and flexing a hidden truth about my soul. I LOVE writing, especially on the days it's flowing and going great. On the days it's not coming, I think maybe I should just fold sweaters at the Gap. But when inspiration strikes, time falls away, and my fingers find a glorious rhythm weaving across the keyboard, it's MAGIC. It's almost as if you feel you're reaching up into the atmosphere to pull down words that already existed. Heaven.
Where do you write?
I write in my home office that also serves as the guest room (we have the most comfortable Murphy bed in humankind tucked away) and the gym (my husband and I both use the Tonal home gym). Occasionally I proof my work in various spots around the house — usually my chaise reading lounger — but most of my work happens in the office. It's decorated with all my movie and show posters, and it's a cheerful space (and also decorated in Bronco colors).
I use an Apple laptop and Final Draft for my screenplays and Word for my novels. I must have a bunch of colorful Flair PaperMate ink pens, as they flow with my brain waves the best and somehow facilitate much better handwriting. I always make sure I have them in purple because I love Prince entirely too much. That and writing in purple helps in manifesting goals and dreams, and I'm a little California woo-woo at this point.
When do you write?
I wish I was more structured and could tell you it's between 10-2. Then again, I have two kids and two dogs, and they tend to dictate a lot of my calendar. I try to write either a scene or two a day, however long that may take me. Sometimes I don't get to writing at all. Also, writing isn't always just about writing. It's about walking and thinking, reading a ton, playing Scrabble on my phone, even dreaming. Ideas come out of unusual places.
I'm a former journalist, so I tend to like deadlines as they help me keep on task, but most of my deadlines are self-imposed. Every day if you write a little bit, you lay down another brick, and eventually, you have a wall.
Why do you write?
I write for my soul and for my career. I honestly don't have many other skills (though I can do a really good cat-eye), and writing fills my cup. I get to be in touch with another mystery to myself—who are these people in my head? Are they extensions of myself, figments of my imagination, or real in another dimension? It's all so mysterious to me as a writer.
I write to make sense of the world, as well, or to work out frustrations I feel. Diet Mountain Dew always fuels me, as pathetic and HillBilly Latte this may be. GREAT writing fuels me the most—as does wonderful film and television—and I want to attempt to reach the greatness some achieve. I just read a hilarious book "Really Good, Actually" by Monica Heisey, and it was so sidesplittingly wonderful (I called multiple friends reading sections aloud with tears streaming down my cheeks), it made me want to dive into my new novel, which is lighter than my psychological thriller that's coming out in October.
How do you overcome writer's block?
Writer's block sucks. And it's real. But it's also true that writer's block is all about the author not understanding their characters. Mostly, it's about the writer not knowing what they (meaning me) want to say. I usually take a step back and ask myself WHY I'm stuck, and WHAT I need to figure out, what's the issue behind the issue. That usually unkinks the chain of confusion. Going on dog walks helps me tremendously, as does exercise in general. Being physical allows the brain to loosen up to get unstuck through the rhythm of each step. There's a musicality to great writing—ideally, words can be orchestrated together to tell a story with rhythm, much like walking Itself.
Bonus: What do you enjoy doing when not writing?
I love reading and laughter, my family and friends, my dogs and conversations about dogs, looking up puppies online, crying over rescue dogs and nature documentaries, watching movies, finding coupons for free massages, musicals, eating good food, travel, political discourse, horseback riding, Korean skincare analysis and Googling what Jennifer Lopez does to get that skin, taking long baths with tons of Epsom salts, going to Target—god I love Target—singing badly, dancing equally bad but still enthusiastically, talking, wine, exercise, art, Beyoncé, painting, getting lost in a great TV series. Also, organizing my underwear drawer gives me perverse joy. I'm also a very loud football fan (and sports in general). Just ask my husband.
Honestly, I could go on and on, I love so much about this world and being alive. (I also have an issue with so much, but truly, there are so many things to be jazzed about on a daily basis).
---
My thanks to Heather Hach for today's interview.