Write Now With Robert Loewen
Today's Write Now interview features Robert Loewen, a novelist who was inspired by his mother-in-law's true story.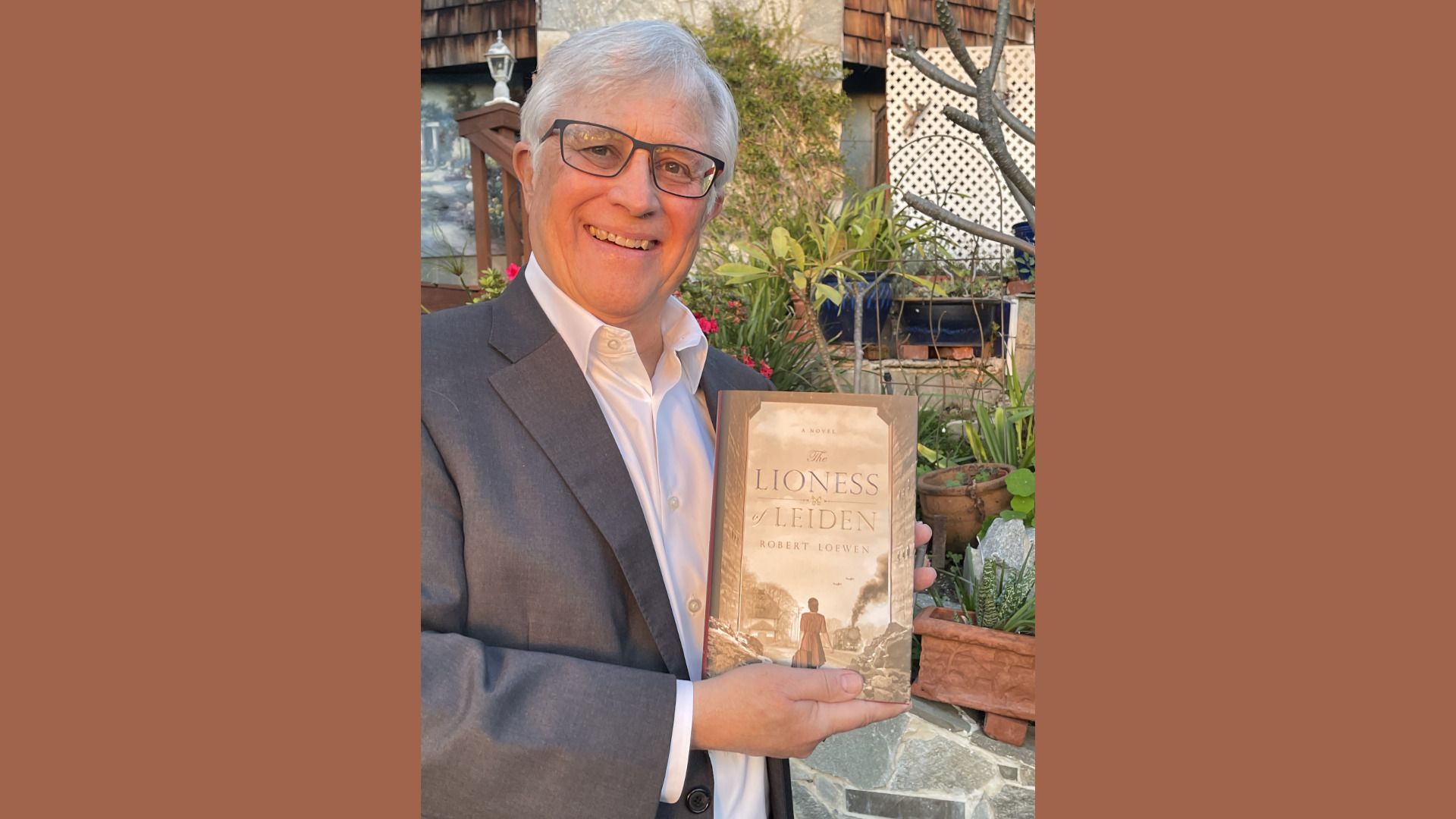 Who Are You?
I am the author of a debut novel, The Lioness of Leiden, about the Dutch resistance in World War II. I have lived in California my whole life and currently reside with my wife, Jacinta, in Laguna Beach. A retired attorney, I had a 36-year career as a litigator at a large law firm founded in California during the 19th century before I started writing Lioness.
What Do You Write?
The Lioness of Leiden is a novel inspired by the life of my mother-in-law, Hetty Kraus (1920-1994), who was a student at Leiden University in the Netherlands when the Nazis invaded her country on May 10, 1940. Hetty usually found it too painful to discuss her experiences in Holland during WW II, but over the years, she revealed pieces of a fascinating story that I was determined to preserve in a novel. I only found the time to write that novel when I retired from law practice a few years ago. In my profession, I had lots of experience with legal writing and storytelling, but I had never written fiction before Lioness. So I learned the art of writing fiction from the bottom up; writer workshops, internet sources, and books about writing all played a part in my emergence as a fiction writer. My breakthrough came when I found a great independent editor, Julie Gray, an LA ex pat living in Tel Aviv, who had published her own book about a holocaust survivor. She gave me a master class in writing fiction, and the novel came together easily once I understood the basic rules. Now I love writing and hope to write a prequel and/or sequel (I have ideas for both) if the response to Lioness is strong. Because of the subject matter, there are some scenes in Lioness that will make some readers uncomfortable. While I avoided gratuitous sex and violence, I did not impose any blanket limitations on myself other than to write what is realistic. After all, the Nazi occupation of the Netherlands was brutal, and it would not have been realistic to sugar coat it.
Where Do You Write?
I do all of my writing in my home office, composing and editing on Microsoft Word. I have always used a thesaurus when I write. I still have a well-thumbed pocketbook copy of Roget's Thesaurus that I purchased in high school, but the internet provides several excellent options, which I used regularly while writing Lioness. When doing research, I take notes by hand, which I keep in a manilla folder. Hetty left a lot of writing behind, which my wife and I only discovered after her death, and she produced the narratives for two slide shows from her visits to Europe, which provided lots of information that made sense when we found her writings. Of course, besides the books written on the subject, I used online search engines to research much of the history about the Dutch resistance. Beyond that, I have no insights about other ways that technology might have helped with my novel.
When Do You Write?
The easiest answer is that I write all the time—at least I did until my novel went to press. I have no problem concentrating for hours at a time, so I would frequently begin in the morning and write until dinnertime. I wrote Lioness from three perspectives—creating the stories, connecting the stories into a novel, and writing the details of the action and dialogue. I often worked on only one of these aspects in a single day, but other times, I would work on all three. At first, I concentrated on trying to bring Hetty's stories to life. Sifting through Hetty's stories, I would have an idea for characters, action and dialogue, paying no attention to where the story would fit in my novel. I called these isolated stories "silos," and I returned to them regularly to improve each of them. Later, I began to link these silos together to create a story line for the novel. By connecting each character to multiple silos, a storyline emerged. Finally, writing action and dialogue was hard work, and I often concentrated on these details for several days in a row.
Why Do You Write?
I wrote The Lioness of Leiden for my wife and our children to preserve Hetty's legacy for our family. It's also fun to write. Writing is filled with endless conundrums, and there is joy in solving them—making the plot points fit with the rest of the story and building scenes that are consistent with the characters and human nature. Finally, I found satisfaction in telling a good story well.
How Do You Overcome Writer's Block?
Writer's block has never been a problem for me. I think this is because, as mentioned above, I focus on three things at once—the story silos, my vision for the story line, and the details of describing the action and dialogue. When one of those is not working, I shift to another. I am never blocked from making progress on at least one of the three perspectives.
Bonus: What Do You Enjoy Doing When Not Writing?
My wife and I have three grown children–Hetty's grandchildren, who knew and loved her. We also have two grandchildren. All live within ninety minutes of us, and we love our family time together. I enjoy long walks on the beach, and I love to read, as I imagine most writers do. Lately, I have been concentrating on books about WW II, but I enjoy pretty much everything written about history. Finally, I support several non-profits, including a homeless shelter and a charity dedicated to medical research on type-one diabetes. I have a busy life, and I love it.
---
My thanks to Robert Loewen for today's interview.