Write Now with Julie Abe
Today's Write Now interview features Julie Abe, author of ALLIANA, GIRL OF DRAGONS and EVA EVERGREEN.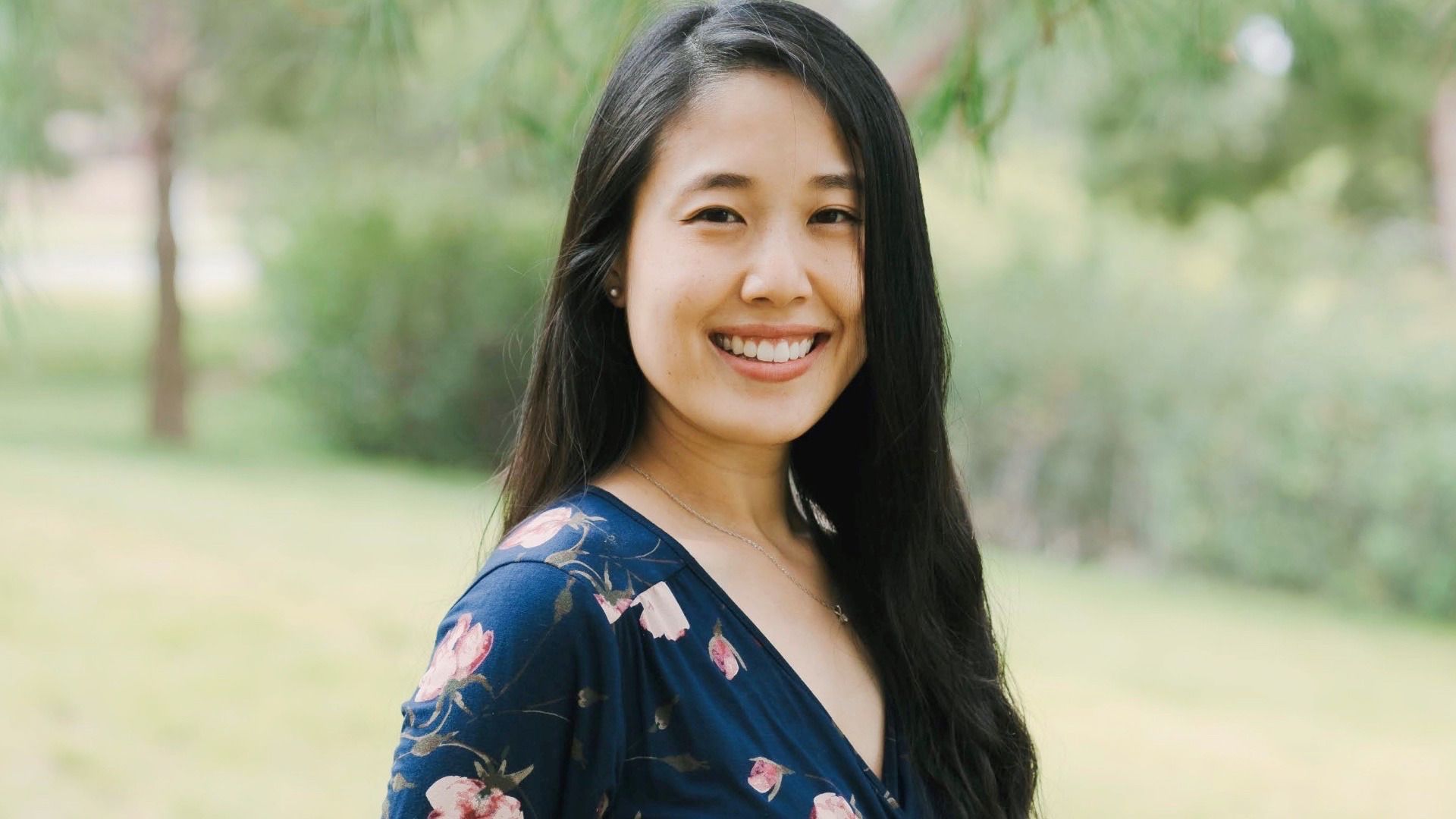 Do you ever sit at your desk and wonder what other worlds might exist? Julie Abe was doing just that when she decided to create those worlds. Today, she's published multiple books that give readers that same escape she dreamt of. Enjoy Julie's interview.
---
Who Are You?
Hi, Writing Cooperative! I'm Julie Abe, working in healthcare by day and an author of magical middle grade and young adult books at night. I'm based out of Southern California, where it's warm and sunny—even though I never seem to get to go outside enough since I'm working.
I write heartwarming, feel-good books; readers often tell me they're left feeling like they got the warmest hug, long after they've closed the last page. My middle-grade books include Eva Evergreen duology and Alliana, Girl of Dragons—think of Cinderella, with a Japanese twist! (Hachette/Little Brown Young Readers), and my young adult debut is The Charmed List (Macmillan/Wednesday Books), a magical contemporary romance.
What Do You Write?
My favorite books are filled with worlds so real and vivid that it feels like you've slipped into the pages, and those are the kinds of stories I love to write. More than 10 years ago, I was in a previous job and sitting in my cubicle, staring out the window, wondering, "Isn't there more to life than this?" That feeling of missing something led me back to my childhood love of books and sparked my inspiration for writing. Since then, I wrote night after night, over weekends, during lunch breaks… and that persistence led to writing my own little library of books—something young Julie would've never thought possible.
In many ways, my books mirror my road to publication. Eva Evergreen, Semi-Magical Witch, my debut middle grade fantasy, is the story about a girl with not a lot of magic, but she's trying to pass her test so that she can become a witch—because if she doesn't pass, she'll lose her magic forever. That felt so much like my publication journey because I wasn't sure if I could write a book worthy of being championed by agents or editors.
Since then, I've written many more books, and it all comes back to the same place of finding joy and happiness within my writing and learning to believe in myself with each new book. Most of all, it inspires me when readers tell me that my books have brought them joy.
Where Do You Write?
My writing desk is my go-to spot. Everything I write is on the computer. When I draft, I usually go with Google Docs. As I edit with my agent or editor, I switch over to Microsoft Word. Sometimes, if I'm out running errands and an idea comes to mind, or I'm just about to fall asleep when a perfect line pops out of nowhere, I'll email myself those words (and then have to decipher my jumbled thoughts the next day).
Along the way, I also use notebooks with ample countdowns and lists to track my progress or to figure out a plothole or writing roadblock, but I'm a mostly digital writer.
When Do You Write?
I write late at night after I've sent out my last day job email and shut down that laptop. Then, I switch over to my writing desk, boot up my computer, get some tea or water, and definitely snacks. There are no time limits—rather, the limit is that I have so little time to begin with—and my goal is just to finish as much as I can every day.
Drafting vs. editing are two completely different states for me. When I draft, I listen to music with lyrics (often the same song on repeat for inspirational vibes) and try to keep my pace up. I set word count goals that count down to whatever deadline my editors have set for me. Drafting is full of fiercely wild energy that I love—and a little desperation and wondering if I'll ever make it to the end.
Editing, on the other hand, is a much more proper, structured affair (though with those same doubts about finishing up the story; this time, I wonder if I'll be able to achieve my hopes and visions of what this book will become). I can't seem to concentrate unless I have instrumental-only music (no lyrics, this time) or absolute silence.
My heart loves drafting, and my practical mind loves editing because it means I'm closer to seeing a polished, final book. But, no matter which state of writing I'm in, I love it because it's all about creating a book that I can't wait to share with readers.
Why Do You Write?
I never thought I could become published. Yet, one thing I absolutely and completely loved when I was younger was books. Fun books, the kind that whisked me away from the real world for a little bit. Books that gave me friends in magical places and adventures that seemed better than any dream.
As I was staring out that office window from within the barriers of my cubicle, I knew there had to be more to what I was doing. I couldn't imagine my life being compartmentalized to cubicle after cubicle, forever.
So, I dreamed. I dreamed of the escapes I loved as a child, but this time, I dreamed of writing them. It felt like a wild, reckless dream, but once I captured sight of it, I knew that trying to become an author would give me the direction I was longing for.
Many, many years and drafts later, I finally got an agent, and then my first book was acquired by my dream editor, who had edited some of my absolute favorite books. And I continue to write to fulfill my dreams and hopefully give other readers a book to escape into, too.
How Do You Overcome Writer's Block?
Shout into the void. Hah! I talk with my closest writing friends or my spouse and puzzle out the plot holes or character troubles. For me, my plan of action depends on the problem. Sometimes, for character issues, I write a letter from a side character about the character I'm having trouble with. For plot-related struggles, I journal out possible solutions. But, oftentimes, help comes from the most unexpected of sources, in mid-sleep revelations or while trying to do the laundry. When I really feel stuck, I take a nighttime walk with my spouse (who isn't a writer but has a brilliant, creative mind), where I talk out my book's pain points, and he often has a wise word or two that helps me spark an idea on how to fix my story. I keep approaching the problem from different angles until I can find a fix for it.
Bonus: What Do You Enjoy Doing When Not Writing?
Refilling the creative well. I love going back to Japan (where I was born) or traveling somewhere new. Food is an absolute must—there's a reason why all of my books have decadent descriptions of drool-worthy food. Anime is another newfound love for me. I watched Sailor Moon, Pokemon, etc., as a kid, but didn't pick it up again until post-college, where it's been my reward after a long writing day. And, of course, I always love picking up a good book.
---
My thanks to Julie Abe for today's interview.