Write Now with Xiran Jay Zhao
Today's Write Now interview features Xiran Jay Zhao, New York Times bestselling author of IRON WIDOW.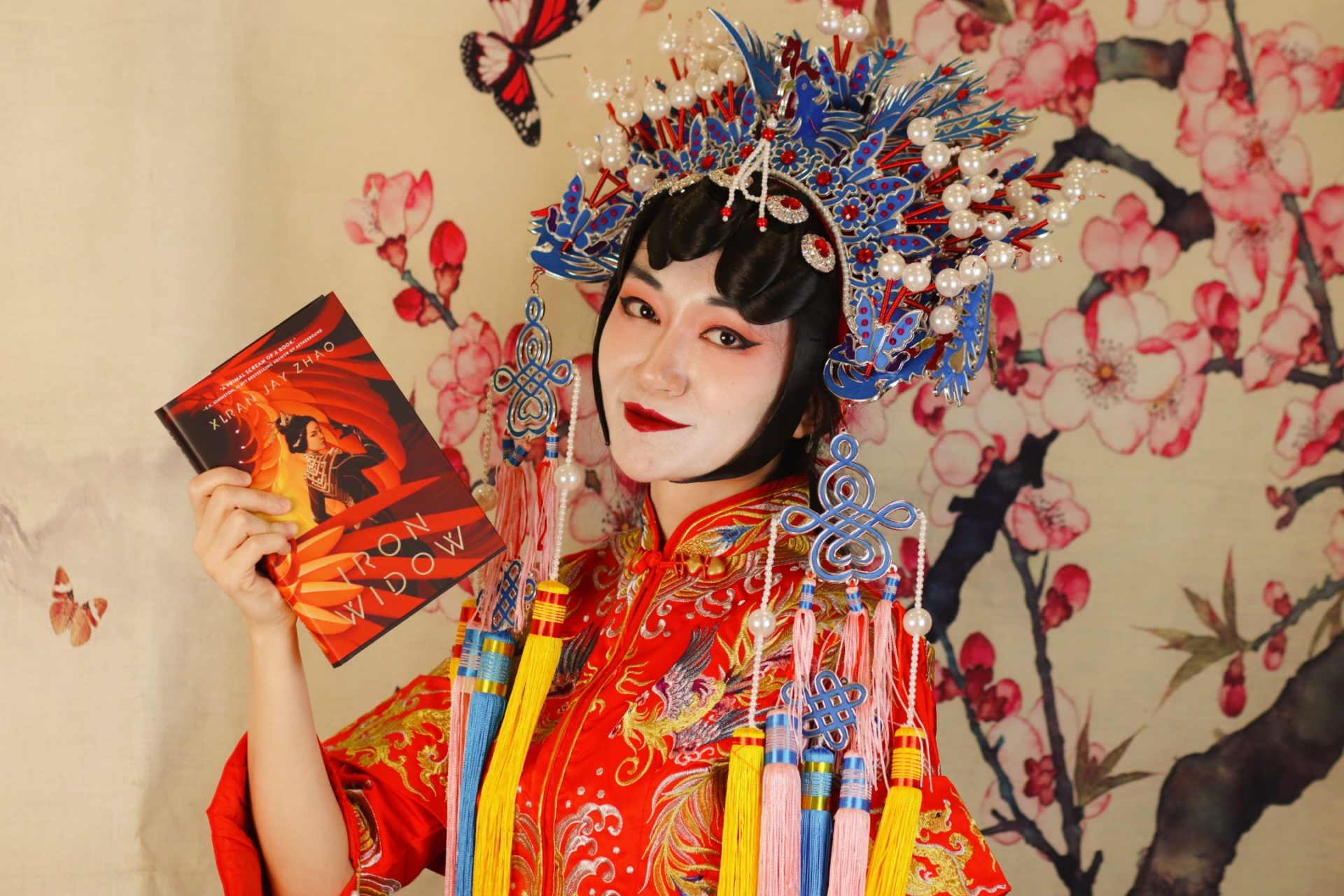 I learned about Xiran Jay Zhao because of the brilliant TikTok algorithm. Scrolling through the feed, I was served an amazing video about how Xiran received a verified checkmark on Twitter — and became a bestselling author. The humor was pitch-perfect and made me want to know more about Xiran and IRON WIDOW. Today, I'm honored to share Xiran's interview with you.
---
Who Are You?
Hello, I am Xiran Jay Zhao, YouTuber and author of sci-fi/fantasy books inspired by Chinese myth and history! I'm based on the west coast in Canada.
What Do You Write?
My books are mostly sci-fi/fantasy mashups because I'm heavily inspired by mediums like anime and comic books, where that seems to be the norm. I've had stories in my head since I was little. When I was like seven, I spun out whole Yu-Gi-Oh! fanfics to friends at recess. But I never got around to writing any of it down — I was an easily distracted story planner — until I was 15 and met this guy at an anime convention. He told me he was a writer, and I was casually like, "oh, me too!" Then he wanted to see some of my writing… I was like, uhhh, and FINALLY wrote the first chapter of something down after I got home. It was absolutely terrible in hindsight, but his feedback encouraged me to keep going. So, I have him to thank for kicking me down this path, even though it took years and years of stress and disappointment before I finally landed a book deal.
I have to be honest: I don't actually LOVE the process of writing. It's always an uphill battle to get a book done. But the stories in me demand to be told, and the final product makes it worth the work.
As for words or themes I avoid, I never use slurs that aren't rightfully mine to reclaim, and I stay clear of writing subjects too far outside my personal experiences. I'd never write a story set in pre-colonial Africa, for example. What do I know about pre-colonial Africa? No amount of research can make up for how there are many, many writers better suited to write that story than me.
Where Do You Write?
I write exclusively at home on an Alphasmart! It is my most prized possession because it lets me write distraction-free, then I edit on Scrivener. I've tried writing outside in a coffee shop or something, but I'm too self-conscious during the writing process and too easily distracted.
When Do You Write?
Oh, boy. Ideally, I want to get up at 9 AM and write for an 8-hour workday, but unfortunately, my brain refuses to let that happen. So I end up doing most of my writing in the middle of the night. I aim for 2,000 words per day, though that doesn't always work out. Time limits are impossible for me. And deadlines… well, those are set by my publishers!
Why Do You Write?
It brings me great joy to share stories inspired by my cultural background, basically writing the books I wish I had when I was younger. As diaspora, it was very rare to find representation of my experiences in media. Writing for the next generation of diaspora is my biggest motivator.
How Do You Overcome Writer's Block?
I don't really get writer's block in the sense that I don't know what to do next since I always plan my stories, but I struggle with sitting down and writing. What I do is work on another task I'm procrastinating on, and then I'll want to write instead! Like fighting fire with fire, HAHA!
Bonus: What Do You Enjoy Doing When Not Writing?
I love comics, anime, sci-fi/fantasy movies, and of course BOOKS!! Not much else going on at the moment, but I have the pandemic as an excuse =P
---
My thanks to Xiran Jay Zhao for today's interview. IRON WIDOW is out now and ZACHARY YING AND THE DRAGON EMPEROR is available in May.