Write Now with Shannon Baker
"I now tell myself I have to eat the frog first before I can get to the good stuff on the plate."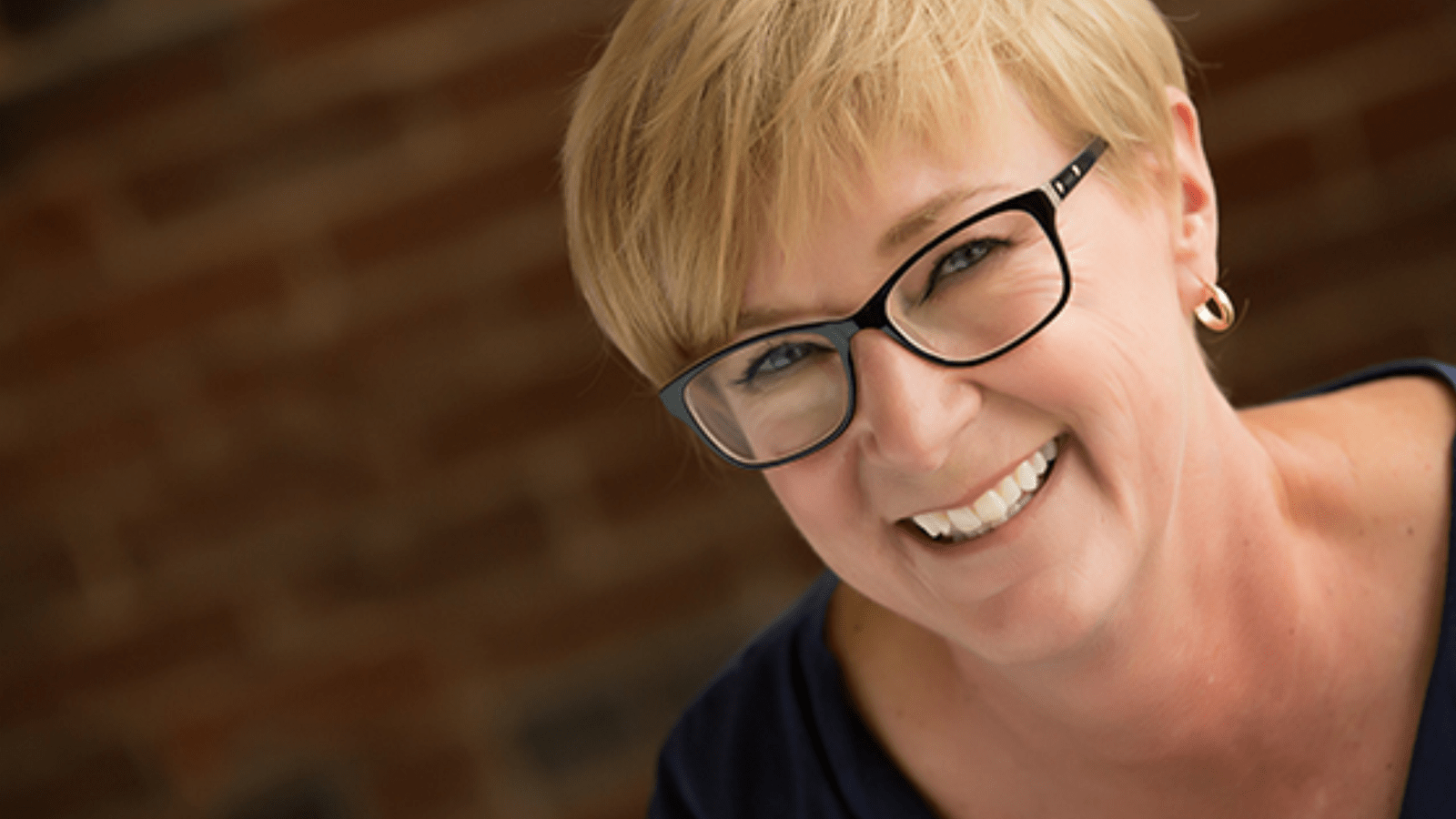 Shannon Baker talks about eating the frog, so she can get to the good stuff on her plate. In other words, meeting her daily word-count goal and then hiking trails and exploring the world. I love this concept, and it's one of the biggest realizations as I've transitioned to full-time freelance work. There is enough time in the day to work and to also enjoy life. Find your balance and do both. Enjoy Shannon's interview.
---
Who Are You?
Let's jump right to the existential crisis. I'm Shannon Baker, and I've hit the point in my life where I have to admit I can't be All The Things I dreamed about when I was younger. I'm pretty danged happy with where I ended up, which is a stay-at-home writer living in Tucson with my favorite human of all time, who happens to be my husband, and our lovable Weimaraner, Jezebel.
What Do You Write?
I write crime fiction. Now. I still find myself surprised to be a mystery writer since that's not what I read growing up. With three series and a standalone suspense, mystery is where the river took me, and I love it here. Honestly, there is no more supportive community anywhere than the mystery world. But I didn't start out to write mysteries or series fiction. My love was big, beefy bestseller, mainstream. Early on, I thought I'd written a thriller and when I sold it, my publisher said, "No, it's a mystery. Is it a series?" That seemed like a trick question, but I jumped at it and said, "Why yes, yes it is." And then I started reading a ton of mystery series to figure out what I needed to do.
My most current series features a woman sheriff in a tiny community in rural Nebraska, "very similar" to where I lived for twenty years before I escaped. I absolutely love revisiting the rural west and hanging out with all those quirky characters, without having to deal with the wind, dirt, and snow. For me, it's reliving all the best parts of being there, but getting to spend my winters by the pool with a cold margarita.
You can find information about that series, Kate Fox Mysteries, on my website, Shannon-Baker.com. You can also find information about my upcoming Kate Fox book, Easy Mark, here.
Where Do You Write?
Don't hate me, but my favorite place to write in on my patio under a palm tree, which I can do most days. When it's windy or temps fall below seventy-five, I have a loveseat that looks out a deck window upstairs. It's damned hard duty, but I suffer through it.
Just yesterday, though, I expanded my universe. I bought a Kindle Fire and a keyboard and I'm so excited that now I'll be able to write while I'm camping in the wilderness. With a solar charger, I'll be able to keep my daily word count even when I can't plug in. You have no idea how giddy I am about this.
In more practical terms, I plot using Scrivener, though I can't be bothered to take the time to actually learn the program and use it to write in. I love the corkboard and the way I can store all the series information in one place. The compiling features stumped me, so I write in plain old Word.
When Do You Write?
I'm a morning person so it makes sense that's when I'm most productive. But I also write at home and since writing is hard and kind of like work, it's easy to do a little of this and a lot of that and end up dragging out the work all day. I shoot for two thousand words a day when I'm writing a first draft, and subsequent revisions and edits have their own rules.
I recently discovered the phrase, "Eat the frog." That's great motivation for me. I now tell myself I have to eat the frog first before I can get to the good stuff on the plate, meaning, "Just sit your butt down and write your words and then you'll have the rest of the day to play."
Another great tool I use is sprints. It's such mind f**k. If I set a timer for 30 minutes and tell myself I can't be interrupted until the alarm sounds, I really get my fingers clacking on the keys. It helps I'm the tiniest bit competitive and constantly push myself to get more words in that time frame.
Why Do You Write?
Again with the therapy questions! I don't know why I write. It's taxing, takes time away from reading good books, it's frustrating, ego-deflating, tends to keep me awake at 3 A.M. I quit several times each week. I seriously walked away when I went back to school to get my MBA. But then, it sneaked back into my life.
Last summer, I declared I was over writing for good. I didn't need the rejection and pain. Remember the summer of 2020? Everyone was having some kind of life crisis. I was relieved and happy to not have writing hanging over my head…until the story ideas knocked on my brain and my fingers got itchy. I had a new book nearly completed when the worm turned and I got rights back to a series I love writing.
So I'm back. I quit writing like my sister quits smoking. Might be we're both doomed.
Seriously, though, what pulls me back more than anything are the relationships that have come from writing. My closest friends are in the writing world. The deep support and understanding always tugs me back to doing this thing that either feeds my soul or sucks it dry — I haven't figured it out, yet.
How Do You Overcome Writer's Block?
I get through writers block like I do everything else in my life, similar to a bull charging through a pasture. I didn't actually believe in writers block until recently. I was working on book that wasn't coming together. My method was to keep after it and force the words. I figured I'd keep writing and somehow the story would find me again. It's always worked before. So I let myself free write, let the characters talk, no editing involved. When the backstory started having backstory and 20K words turned into 60K words with no story to speak of, I conceded defeat and stopped.
With the ordinary resistance, the I -Don't-Wannas, and the ever present This-Sucks-I-Suck daily grind, I have a few tricks. I already mentioned sprints or timed writing. Another hack is to tell myself I only have to write 750 words. I heard James Lee Burke say that he only writes 750 words a day and in a year, he's got a novel. I believe (every time, I'm such a pushover) that I only need to do 750 and I'll let myself quit. But after the 750 are done, I'm usually on a roll and I can go on to finish the daily word count.
Another helpful tip for me is that I try to take a moment or two after my writing session each day to jot down a point or two to start with the next day. It not only helps with that resistance when I don't know what is going to happen, it focuses my subconscious to work until I get back. Don't you love all that woo-woo stuff?
Bonus: What Do You Enjoy Doing When Not Writing?
I recently returned from a 4-day, 40 mile, 35 pound backpack trip down the Grand Canyon (and back up) with my daughter. So right now, what I enjoy doing is sitting with my feet up reading a novel. But I'll be traipsing the trails around Tucson soon, and back in the bike saddle, too. I have a 5-day cycling tour in Santa Fe and Taos coming up in September. Hopefully, when the world opens up again, we'll be back under the sea. I love me some scuba diving.
Other than that, you can usually find me at sunset on the deck with a cocktail, watching the incredible Arizona skies.
If you'd like to keep in touch, feel free to sign up for my newsletter.
---
My thanks to Shannon Baker for today's Write Now interview.