Write Now with James A. Cusumano
How multiple creative pursuits, including recording artist, film producer, and green hotelier provided fuel for 10 books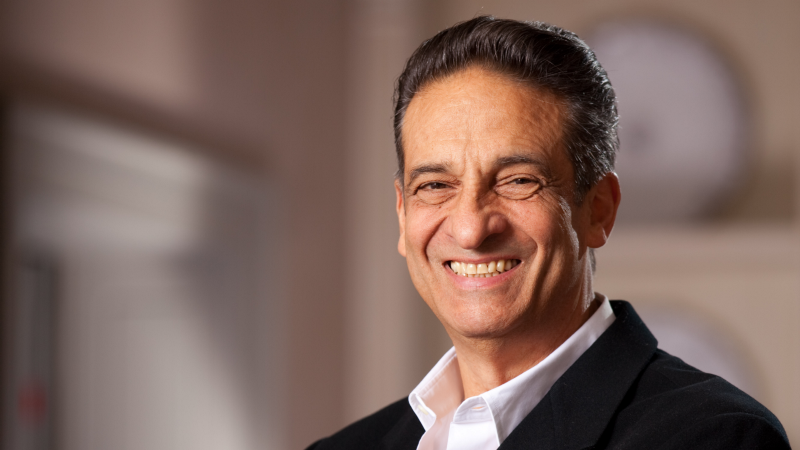 Many authors interviewed for Write Now describe writing as far back as they can remember. However, some come about writing in a more round about way. Many, like myself, write as part of their career-work before realizing the skills translate to other areas. James A. Cusumano is the same way. He dabbled in many different (and very unique) pursuits before publishing his novels. We all approach writing in our own ways, and James A. Cusumano is no exception.
---
Who Are You?
James A. Cusumano — Hotelier and Author, living in Prague in the Czech Republic.
I am the author of ten books, including a new novel I Can See Clearly: Rise of A Supernatural Hero. I am chairman and owner of Chateau Mcely, chosen by the European Union as a leading Green, 5-star, Castle Hotel and Spa in Central Europe, and by the World Travel Awards as The World's Leading Green Hotel. Chateau Mcely offers holistic programs for body, mind, and spirit, which promote the principles of Inspired and Conscious Leadership, and finding your Life Purpose and Long-Term Fulfillment.
What Do You Write?
I have been writing technical and business articles for most of my professional life. I started writing non-fiction and fiction books about 10 years ago. All of my writing is an essential part of my current Life Purpose, which is to share what I have learned to help others find and follow their Life Purpose. This I do through three avenues — 1. Fiction and non-fiction books; 2. Articles online; 3. Lectures and seminars at Chateau Mcely.
The primary subjects of interest to me are: Life Purpose, Passion, Conscious Leadership, Creativity, Innovation, the nature of Consciousness and its interface with quantum physics.
The basis and background for my writing is as follows: I've been fortunate to have succeeded over several decades in an eclectic array of professions in science, technology, and entertainment. My temporal progression was as follows:
A recording artist (in the early Rock & Roll music industry)
Research scientist
R & D Director in corporate America — Entrepreneur (cofounder of 2 public companies — one in clean energy — the other in pharmaceuticals; the latter became a billion dollar company before being sold)
Executive Producer of an internationally distributed feature film ("What Matters Most" 2002)
Renovation and opening of Central Europe's first Green, luxury, castle-hotel, spa, and forest retreat (Chateau Mcely, outside of Prague)
Author of 10 fiction and non-fiction books
Having worked successfully at several business endeavors, I became passionate about giving something back to the greater, common-good. All of my personal and professional successes were the result of working with talented, motivated, people. People who wanted to make a difference in the world. People who helped me make good decisions. People who implemented challenging work, sometimes against all odds. I want to share with others what I learned along my life journey.
Starting in 2010, this I began to do through seminars at Chateau Mcely, presentations, and a commitment to becoming a published author.
I started my writing career with nonfiction and eventually moved to what I call Wisdom Fiction — simultaneously entertaining the reader, while integrating the fundamentals of what I had learned along the way — information and concepts that could have a positive influence in creating a more successful and fulfilling life — elements like Inspired Leadership, Values, Life Purpose, Elevated Consciousness, and Passion.
YES! I do what I love, and I love what I do!
Where Do You Write?
We have a home on the outskirts of Prague, where I have a comfortable office and library. I sometimes write there, but mostly editing. My primary writing is done in an apartment we have about 20 minutes away in the Old Town of Prague. It's quiet and located near parks for walking and thinking and great cafés for coffee and dinning. I write best in a quiet, solitary environment.
I write on a PC but keep a notebook for ideas and creating rough outlines using a method called Mind Maps. I love writing in my notebook with a fountain pen using turquoise-green ink.
When Do You Write?
I write Monday through Friday from 8:00 a.m. until 1:00 p.m. I often edit at home in the evenings. I don't set times, word counts, or deadlines — ever! I have found I can't do creativity on demand. There are lots of life forces that impact on our spirit or consciousness and they must be managed — not always successfully.
Why Do You Write?
I am driven to write because I love the creative process — putting on paper, an event, a story, maybe an idea that didn't exist before. I also feel rewarded when a reader tells me that they have learned something new or have been motivated to do something that could make a positive difference in their life. I would write even if my material were never to be published.
How Do You Overcome Writer's Block?
By accepting it. Taking a walk or do something else. Fortunately, at least for me, it's not an all-or-none phenomenon. It comes in degrees. Sometimes, it just takes longer to find the path for the next sentence or paragraph, or chapter — but that's okay. Frustration is always a negative feedback loop. I don't like to get into that loop.
Bonus: What Do You Enjoy Doing When Not Writing?
I've dealt with a modest level of ADHD throughout my life, so I've always appreciated activities that improved my level of focus. It usually also increases my creativity, providing fresh ideas for my writing.
Until a few years ago, my favorite non-reading activity was high-altitude mountain climbing — having climbed a number of the high peaks in the U.S. such as Mts. Whitney and Shasta, Mt. Kilimanjaro in Africa, and others. Believe me, it does develop your focus — it must, or it could be fatal! However, after a harrowing incident climbing Mt. Rainier in Washington State, I decided it was time to transition to something a bit tamer, but still stimulating.
So, now I spend my non-reading time in two ways — hiking the hills and forest behind my home outside of Prague and playing and singing at my piano — usually old standards and old rock and roll — "Oldies but Goodies." It works and it's a lot safer!