Write Now with Fred Waitzkin
How "Old Man and the Sea" developed a life-long passion for boating and writing.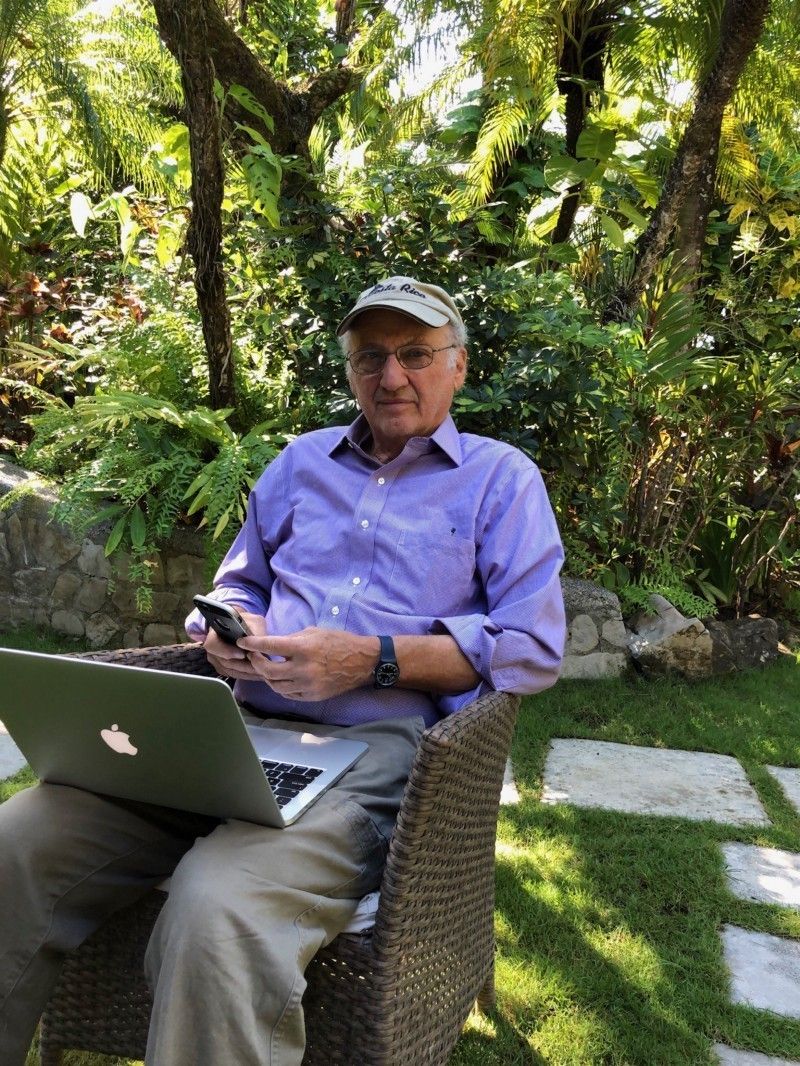 Who Are You?
I'm Fred Waitzkin, a full time author for most of my life with works including Searching for Bobby Fisher. I live in Manhattan, and whenever I am able to sneak away for a week or two, I spend time on my forty-year-old fishing boat, the Ebb Tide, trolling lures and baits off some distant Bahamian Island.
What Do You Write?
I've written a great deal of journalism for many national magazines. I've also written three works of non-fiction, two novels and a screenplay that is presently being produced. I am best known for a memoir, Searching for Bobby Fischer, produced as a movie by Paramount.
I discovered literature as a thirteen year old reading Hemingway's Old Man and the Sea in Life Magazine. From that seminal moment in my literary life I associated great literature with fishing. Also at thirteen, I began my boating and fishing life angling for eels and flounders in the Long Island Sound. For me the rocking rhythms of the water on a small boat coalesced with Hemingway's gorgeous prose rhythms and I was hooked. I knew how I wanted to spend my life.
Each of my books is different. I only write about what I feel passionate about. During my magazine writing years I turned down many pieces that didn't engage my imagination. For many years I was passionate about chess so my books and articles dealt with the glories and travails of brilliant chess players who live in poverty while they labor at their art form. In my newest novel, Deep Water Blues, I write about a gorgeous remote island, a place that once offered tremendous respite and pleasure to this New York boy, but that became mysteriously corrupted by greed, passion and murder.
Where Do You Write?
I have an office not far from Penn Station. It is usually very quiet there, a world unto itself. The walls of my office are covered by the artwork of my deceased mother who was a great painter and sculptor and to whom I am indebted for her astonishing sense of color and juxtaposition — she continues to be a muse. I spend much of my waking life in my office writing, having lunch, listening to sports talk radio, musing.
When Do You Write?
When I'm writing a book I spend time in the morning preparing myself for the day's work. It's a little like a pitcher warming up for the game, although my process might seem a little amusing. I check my email, I pace around. I go to the internet to check on the latest news about the Mets and the Jets. Meanwhile, I feel a tension building. When will I begin? I pace around. I look out my little window. Then suddenly I'm at the computer, I'm into my pages. I'm glued there, seemingly permanently, for maybe two hours, maybe less, until I burst from my chair, sweating, needing to get onto the street to take a walk, buy a sandwich, speak to someone, get away from the work…for a while.
In the afternoon I take a nap, buy a coffee, start pacing again until I'm back on the computer. I love days like this. Sadly, all days aren't all like this. When I'm in-between books, the world can seem very lonely and pointless.
Why Do You Write?
I love listening to stories and telling them. Sometimes I'll meet someone on a plane or in the doctor's office, he'll know of my writing and he'll say to me, "I have a story — it's a great story. Would you like to hear it?" I always say yes. I've discovered great stories this way. It's true, everyone has a story but not everyone knows how to tell it. Why do I write? I've been at it so many years. It's like breathing or making love. For me writing is the very best of life.
How Do You Overcome Writer's Block?
I often speak to young writers about being inside or outside the bubble. When I am working steadily on an essay or a novel, I am inside the bubble. I come to my office, pace around a little and go to work. I often don't need to think about my next steps. They are apparent to me. I just continue building my house of words. But then, sometimes, foolishly, I fall outside the bubble.
I leave several days or a week between writing sessions. Then when I'm ready to go to work, the writing is not ready for me. I don't know what to say next. I sweat with dread. I suppose this is writer's block. What then?
I have a lot of little tricks. The main one is to return to the writing at the same time each morning. Just showing up, engaging, usually, eventually triggers the process, and I wriggle myself back inside the work. Here's a trick I sometimes use to get back in. I'm in my office around 9:30 and I have a lunch appointment about 12:30. I look at my computer, pace around. Read the newspaper. Maybe I feel a small impulse to go to my computer but I resist. I look at my watch. 10:30. 11. I still haven't worked. Soon I will have to leave for lunch. Then when it's almost time to leave I sit at the computer. I only have minutes to spend. Suddenly, the dam breaks and words burst out of me. I write like a demon for 20 minutes before I must leave…I've written some of my best paragraphs when I had little or no time, when getting the words out was a desperate act.
Bonus: What Do You Enjoy Doing When Not Writing?
You may have guessed it. I like to go fishing with my family and friends on my old boat. I don't think anything makes me happier than sitting on the bridge of the Ebb Tide trolling lines in deep waters. But watching the Jets play a good game or going to a club to listen to a great jazz performer comes close.