Write Now With Kim Imas
Today's Write Now interview features Kim Imas, author of the speculative fiction BEAST MOM.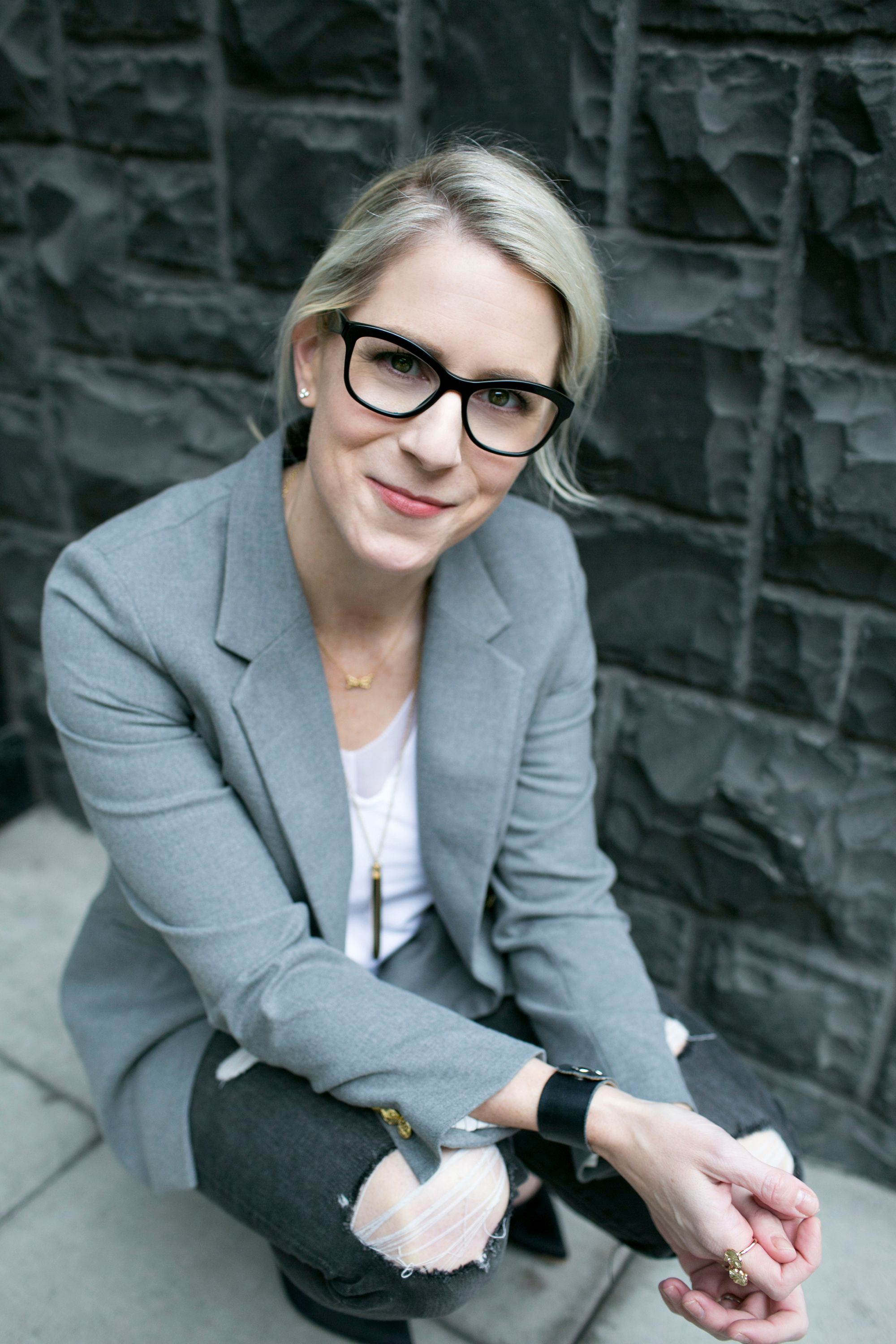 Who are you?
My name is Kim Imas and I write longform fiction. I'm also a mom of two. I currently live in a suburb of New York City, but I've previously called Oregon, Massachusetts, North Carolina, and Delaware home.
What do you write?
I write voice-y, feminist fiction that doesn't shy away from reality but is ultimately optimistic and heartfelt. I get a lot of positive feedback from readers and editors about the dialogue I write, which makes me happy! I like to tackle heavy topics, but I can't seem to write anything that doesn't have quite a bit of levity sown throughout. Female friendships are always part of my stories.
How did I get started? I was a very unhappy engineering major as I entered my senior year of college. On a whim, I registered for an advanced English seminar and for the assignments, wrote about the three months I'd just spend backpacking, mountaineering, and sea-kayaking in remote parts of Chilean Patagonia. And compared to my usual coursework—dry, technical, and not interesting to me—being able to express myself through writing was a revelation. I was exhilarated by the hours I spent in the computer cluster doing this work, and my classmates and professors were encouraging and complimentary as I read my draft essays aloud in class. Ever since then, I've been confident that I'm a writer at heart.
Where do you write?
I'm fortunate to have my own home office, which I've decorated in deep, jewel tones. I love these colors, but I also chose them because I've found that I concentrate better in darker environments; my eyes wander less, so I'm less likely to get distracted. (I have ADHD.) I often write with the lights turned down or off, too.
Most importantly, there's almost always a pair of dogs lounging—or creating mischief—in here with me. One of them is on my lap right now, because we're having a thunderstorm and that's scary! I'm still a Microsoft Word user, although I plan to give Scrivener a try next. I use Final Draft to work on the TV pilot I'm writing (based on Beast Mom). I use my Notes app constantly for jotting down ideas, short rough drafts, outlines, and more. (I'm writing this in Notes!) I also use a Voice Notes app for similar purposes, which has the added benefit of allowing me to hear what a sentence or phrase sounds like aloud.
When do you write?
When I was writing my first book, Everything but the Earl, my kids were only two years old and I was their primary caretaker. I had to write at night after they went to bed, but I tend to be a night person anyway and feel the most alert and creative in those hours. So it worked out well.
For my new book, Beast Mom, things were much more erratic. I wrote in tiny bits and pieces over several years, with many (very) long stretches in which I didn't write at all. But then a friend and I decided to become "accountability buddies," and sit down at our desks—we live 3,000 miles away from each other—at the same time, three times a week. We'd check in with each other during that time to see what goals we were tackling and whether or not we'd made any progress. Thanks to this arrangement, I finally finished Beast Mom.
I've discovered that weekly goals suit me quite well. I need a little bit of urgency (a month is too long) so that I make progress each time I sit down; but on a day when I can't write as much, I don't stress about it because I know I can make up the word count on another day that week (a day is too short).
Why do you write?
I write for a combination of reasons: first, because I genuinely love the process of it, and second, because I firmly believe it's what I do best. When I'm undertaking non-writing tasks, I feel mediocre or even bad at what I'm doing much of the time. But writing makes me feel like I'm pursuing happiness AND trying to fulfill my potential—and I think that's important self-care for the soul.
I'm inspired to write, too, by the inequalities in our society and oftentimes by the way that other people—people who are in more prominent positions than I am—write about such things. The number of times when I've been reading the news and found myself thinking 'This [situation] stinks!' followed by 'And why the heck are they writing about it this way?' is bigger than I can count. So I'm trying to use my writing strengths to influence the conversation. More specifically, I write about the ways that women are treated differently in our society compared to men, and why this is a big, and bad, deal.
How do you overcome writer's block?
The only thing I can say is that Nora Roberts' timeless advice—to put your "@$S in the chair"—is always a good way to go when all else is failing you. Sitting down and putting ANY words on the page (or screen) is better than putting no words anywhere—even if they're bad, or not what you need right now.
When I'm having a block on whatever my main project is, I find it's helpful to turn away from that and dabble in some other writing pursuit for a time—something lighter, something that's more fun and that comes with no deadline pressure. You can find plenty of writing prompts online; or maybe you write an old-fashioned letter to someone you care about. The goal is to find a way for writing to become fun and (relatively) easy again.
Bonus: What do you enjoy doing when not writing?
I like to spend time with my family and friends and dogs. I enjoy needle-felting and crocheting amigurumi figures. I love solving crossword puzzles and reading a wide variety of things.
---
My thanks to Kim Imas for today's interview.