Write Now With Beth Kempton
Today's Write Now interview features Beth Kempton, author of THE WAY OF THE FEARLESS WRITER and creator of The Fearless Writer Podcast.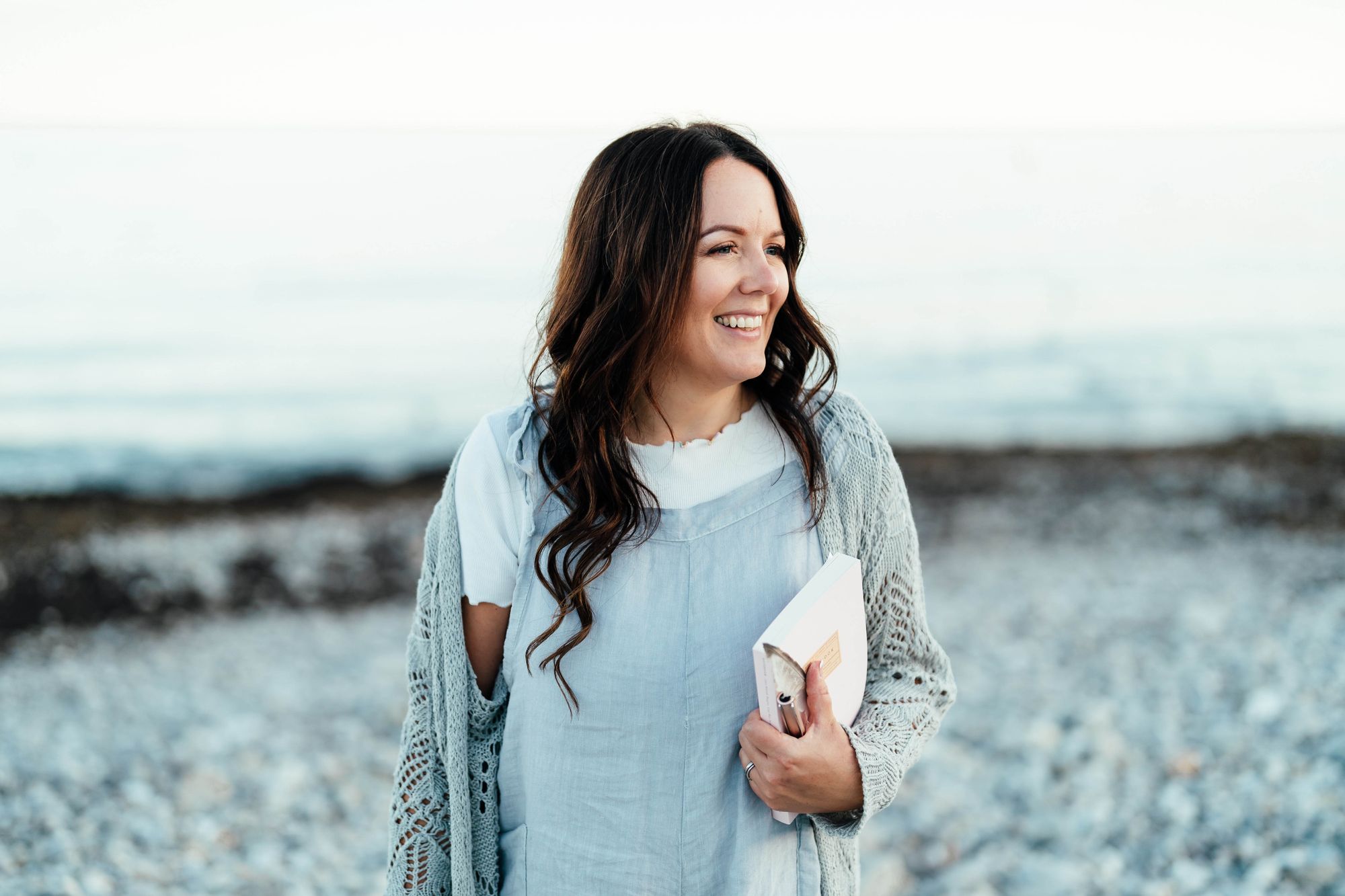 Who are you?
I am author of several non-fiction self-help books, founder of dowhatyouloveforlife.com and mother of two young girls. I offer support and inspiration for doing what you love. As a writer mentor I teach how words and ideas can heal, inspire, uplift, connect and help us capture our experience of this beautiful world. I am also have two degrees in Japanese, and most of my books are influenced by quarter of a century of exposure to Japanese culture and language.
What do you write?
I write non-fiction books about making the most of life and living well, and I feel incredibly blessed to call it work. The themes of those books include freedom, imperfection, connection, hope and creativity. My first book wasn't published until a month before my fortieth birthday, but in writing that one I opened the floodgates and have written one a year since. Besides books I write the content for my Fearless Writer podcast, and I co-wrote a song last year, which was a whole new experience.
I also write a lot that is not intended for publication – notes to myself, poems, random bits and pieces. Some of that ends up evolving into something that gets shared, some of it stays just for me. It's all worth doing. For me, sharing is often not the point of writing – it can be a tool for healing, expression and self-connection too.
Over the past few years I have taught writing online to more than 30,000 people, and I kept seeing the same challenges arising. People are terrified of writing, for lots of reasons but mostly because they are afraid of how they will be judged, even before they have written anything down. I wrote my latest book The Way of the Fearless Writer because in those classes I witnessed over and again how fear gets in the way for so many people. I wanted to help them become fearless writers who recognise that their words can be medicine, for themselves and for the world.
Where do you write?
I spend a huge part of my writing time out walking, taking a question with me, and scribbling notes or emailing thoughts to myself as I go along. Sometimes I walk by the sea, sometimes I follow a river or take a stroll in the woods, sometimes I ponder on my paddleboard. In terms of writing at a desk, I live in an old stone cottage in a rural part of England, and I do most of my work in a little room under the back staircase. It has windows on both sides, and a wall of shelves for books, notebooks, feathers, candles and other important tools of the trade.
My writing desk takes up most of the room - it is a 3m wide old workbench from a school science lab, complete with a hidden sink (which is good for keeping snacks in) and deep cupboards (which are good for keeping stationery in). There's also an armchair, for reading.
My desk is usually clear, but it faces a wall of white shelves where I keep all sorts of bits and pieces that inspire my work. If you visited right now here are some of the things you would find: an old teapot from Kyoto; a jam jar full of writing prompts; a few favourite mugs holding pens, pencils, paint brushes, scissors and feathers; a pair of meditation bells joined by a thin strip of leather; a wild gorse candle; some matches; a paper cup covered in scribbles; a tiny vase of flowers; a small globe, which spins at an angle; a couple of books of poetry with covers in a calm colour; a chunk of clay one of my daughters fashioned into a heart shape. I can count twenty-three crystals, seventeen notebooks, a framed picture, some hand cream, and a wooden sign which says 'What are you waiting for?'. There's also an Instax Polaroid camera, a chipped mug full of receipts, and some affirmation cards. It sounds like a lot, but it really isn't. These are all things that I use one way or another in my writing, sometimes in a ritual, perhaps as a memory prompt, or just as reminders of what I came to this desk to do, to write, to practice writing. To write as a sacred practice.
I write my books using a mixture of analogue and digital capture. I use Scrivener on both my desktop and laptop, Dropbox to back up, I iTunes for dance break inspiration, and my iPhone Notes app to send myself ideas and fully formed sentences which come to me when I am out walking. I also use a lot of notebooks, because I like to write in cafes and on riverbanks, away from a screen.
When do you write?
I usually wake at 5am and go downstairs in the dark. I switch on the fairy lights in the kitchen and put the kettle on. While the water is boiling I do a simple movement sequence to loosen up my body. Then I make tea and toast, take it into my study and close the door behind me. I sit at my desk, where my notebook and pen are waiting, along with a candle and a box of matches. I take a few deep breaths, inhaling the gentle energy of early morning, then I light the candle and welcome a new page.
I write the time, the date and the place, anchoring myself to the moment, a still point in the rushing river of life. 5.10am. Thursday 16 January. At my desk. Then I write what I notice. Still dark. Silver rain is falling from the street lamp. The hot water just clicked on. Every day is slightly different, depending on the season.
I keep to this daily ritual as often as I can, but my motivation definitely ebbs and flows with the seasons. I write non-fiction so the proposal and book deal come first, followed by a deadline imposed by the publisher. When I am working on a new book I tend to earmark entire days for writing, as well as my regular morning routine. That makes it easier to juggle other work. As the deadline looms I will often block out an entire month to finish the manuscript, rent an Airbnb somewhere for a week or so at a time, and keep going until it is done.
Why do you write?
Writing is something I just do, like eating, and drinking tea. It's part of how I live. I think that to write is to pay attention to your life and to open up the channel for magic and mystery to flow through you. That's my experience anyway. I have found that writing can be a tool to help us excavate our lives and begin to understand ourselves and others. For me it has been both a means of escape, and a way to arrive fully in this moment, appreciating the miracle of life in the smallest details.
I love what it feels like to write, and I would do it whether or not I wrote books, but I also love knowing that my books have had a positive impact on readers in all corners of the world. There is something so intimate in that connection, as you bare your soul on the page, so others can see that they are not alone.
How do you overcome writer's block?
I believe that writer's block is simply an energy block, so anytime I am stuck I move my body, pay more attention to my breathing, and get the pen moving. I have come to see that writing can be as simple as breathe, write, repeat. That's how books are written, poetry is formed, hearts healed, whole worlds imagined. Being a writer is no more and no less than capturing things that spill from your head and heart, and putting them on paper, expressing the human condition and experience of existence in words, so anything that relaxes the mind and opens the heart can help get the words flowing.
Anytime I am stuck I just breathe, write a word, and then another, and then another. Sometimes I light a candle and watch it for a while, sometimes I read a poem aloud and respond to it, then keep writing from there. Sometimes I flick back through my notebook or pull a book of the shelf, pick a sentence at random and let that be my inspiration. I have found that the key is to focus on getting ink onto the page, rather than worrying about what shape those inked words might take.
Bonus: What do you enjoy doing when not writing?
I love spending time by and in the sea – paddleboarding, walking, splashing with my children. I also love travelling, cooking, reading, doing yoga, art making, and having long chats over good coffee in cosy cafes.
---
My thanks to Beth Kempton for today's interview. You can follow her work on Instagram, Apple Podcasts, or her website.