Write Now With Ed Newman
Today's Write Now interview features Ed Newman, lifelong writer, columnist, and author of multiple books.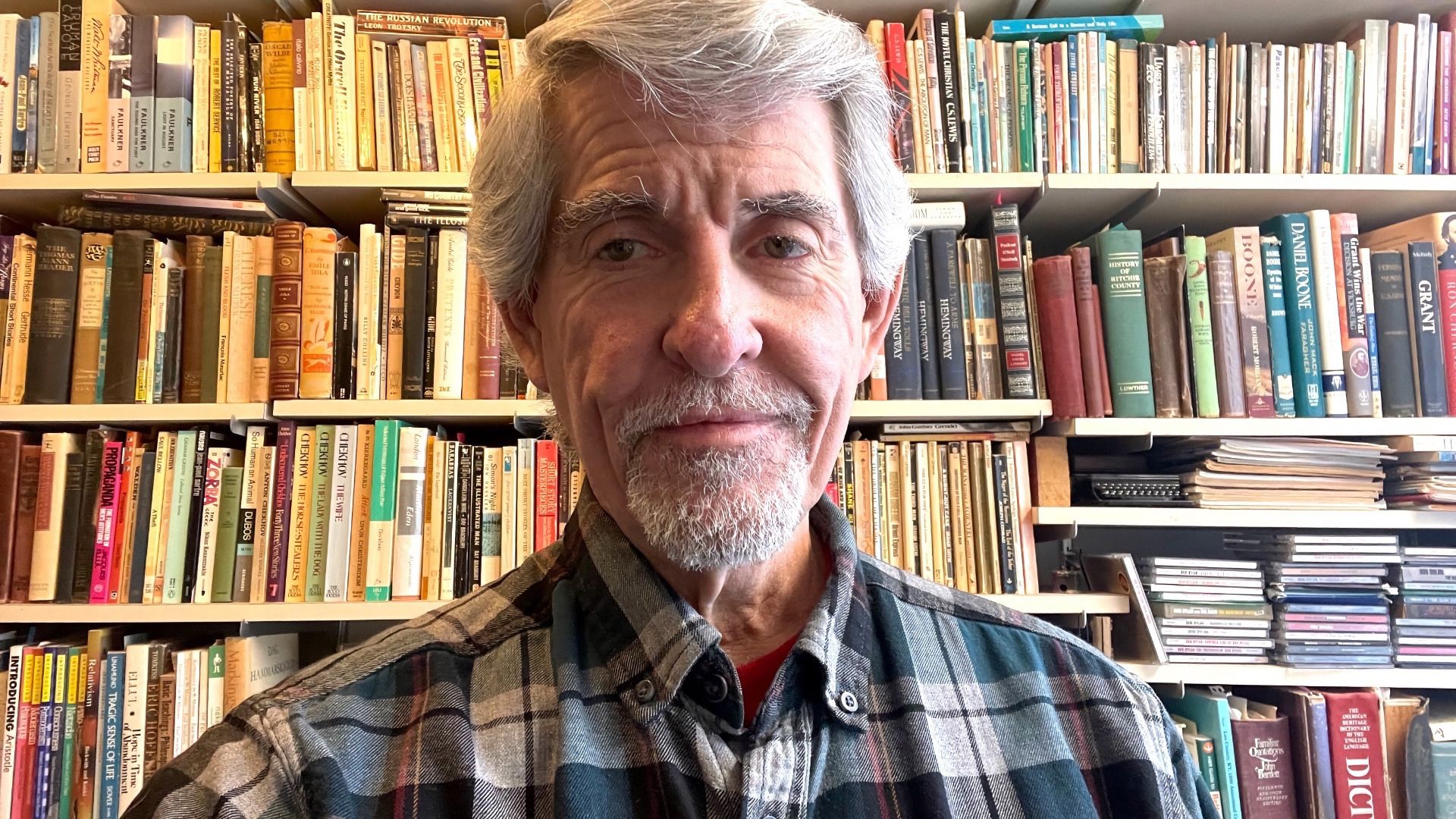 Who Are You?
Who am I? My name is Ed Newman. If we're defined by what we do, I'm a husband, father, grandfather, lifelong writer, artist, poet, adman, and harmonica player, which covers quite a bit of the territory. The short answer is that I'm a writer who, since 1986, has lived in or around Duluth. Minnesota, at the tip of Lake Superior. Though "retired" from a career in advertising and marketing, I've continued writing as I've done since my youth.
What Do You Write?
Initially, beginning in seventh grade, I began journaling. In my case, I didn't keep a diary of my waking hours, but instead woke each morning and wrote down the images from dreams I could recall. Dream recall is a skill, and over time, I was able to pull out up to five dream stories every morning, much like a magician pulling a stream of colored handkerchiefs from an empty hand. This was a daily habit that continued till I left for college.
In high school, I wrote (mostly bad) poetry and several short stories. I also started a newsletter for every organization I was a part of. Though I was two credits short of an art major, I also wrote short stories at college and more bad poetry.
A couple years after college, I was sharing an article idea with a former missionary to Liberia who edited a Youth paper. She liked the idea and suggested I write it. The letters I received from three continents showed me the power of the written word. It is amazing that a person can write 500 words in their house and change lives in other parts of the world.
In the 1980s, after my wife and I returned from a year of working at an orphanage in Mexico, I began painting apartments by day and took the initiative to do freelance writing every evening. Four years later, my portfolio of published work was invaluable for landing a full-time job as a writer when we inherited a house in Duluth.
Since that time, I've done all kinds of writing, from magazine features and columns to ad copywriting, PR, business reports, technical writing, white papers, annual reports, poetry, literary fiction, sales lit, speeches, website content, blogging, and books, plus lots of editing of others' work.
Do I love what I do? Most of the time. It's been a highly rewarding career. I've interviewed hundreds of fascinating people, and believe I have helped many others along the way.
Where Do You Write?
Now that I'm retired, I primarily spend my morning writing in my easy chair, then moving to my office and back and forth like that. Occasionally I go "off-campus" to a coffee house just for a change of scene.
As for tools, in the early 90s I did a lot of layout and design work using Pagemaker, primarily for newsletters or fliers. As my career evolved, I focused on writing and relied on a couple of exceptional designers to do the visual aspects of projects like that.
I use reporter's notebooks when interviewing face-to-face for journalism assignments I am working on.
A few online tools that have been helpful in my blogging (6,000+ blog posts) would be BeFunky.com (for editing photos and graphics) and Unsplash, for when I don't take photos myself or acquire them from friends or other copyright-free sources. I have an iPhone 14 that takes great photos and is useful in other ways. Google Lens has become a popular tool lately, and Google Sheets for a variety of other uses.
As for pens, my wife and I both like the TUL brand.
When Do You Write?
From 2007 to 2017, I started my day at 5:45, waking, showering, and eating a bowl of cereal while I scanned emails. I would write for an hour and publish a blog entry every day before heading to the office. Some of these were half written the evening before, but my goal was to publish every morning at 7:00 a.m.
(EdNote: When I retired at the end of 2017, I learned how to sleep in a little. Now I usually start my day between 7 and 8 am. My "do not disturb" hours run thru the morning till lunch. This is my writing time. I also write afternoons and evenings depending on the projects and deadlines.)
At my first writer's conference in 1983, one of the instructors talked about committing to 10 hours a week of writing (assuming you were working full-time in a career of some sort.) I took that to heart and for the rest of my life, made that happen. In my case, back in the 80s, my in-laws liked to watch the kids on Monday nights while Susie went shopping. That would be three hours of writing. I would get an hour each night on Tuesday thru Thursday and four hours on the weekend. (Friday was date night.)
The basic thing is making a commitment to ten hours and negotiating with your partner regarding the schedule.
As for word counts, I've sometimes used that for larger projects. In 1993, while working full-time, I simultaneously got a green light from Thomas Nelson Publishing for a book and approval from a Hollywood producer I had pitched. I mapped out the two projects and set goals for the number of pages each week to meet the August 1 and October 1 deadlines. I taped this schedule to my wall and found it exceedingly useful.
As a freelance writer, I have always felt it essential to meet deadlines. This was non-negotiable for me, and at age 70, I can say truthfully that I have never missed a deadline. Deadlines are usually set by editors and publishers. Fiction, poetry, and blogging are self-imposed deadlines.
Why Do You Write?
I'm not entirely sure why I started writing in the beginning, but at a certain point in time – when we returned from Mexico – I began wondering (and praying about) what I was going to do with the rest of my life. I had been an art major in college, but I re-defined myself as a creative person. While on vacation at a cabin in Wisconsin, I had something of an epiphany. It wasn't that I was "going to be a writer," but that I was a writer. It felt like a calling, and if you feel called to something, you must assume responsibility to be the best you can be at that. I read as many books on writing as possible, bought the most useful ones for my library and found a mentor. This last item was an invaluable part of getting my writing career off the ground.
What fuels me? Why do I keep writing? There are many facets to all of us. Part of me simply likes to share the things that interest me. Part of me is driven by a desire to help others. This past year I spent many months researching and writing about homelessness and affordable housing in Duluth. I was motivated by the desire to make a difference. The articles, featured in a regional business publication, had an impact. Even if we can't change the world, we can strive to make a difference where we are.
How Do You Overcome Writer's Block?
I have seldom, if ever, had writer's block. Nor have I ever been bored. I suppose at times I can have trouble working out an approach to an article. In times like those, it may be best to work on something else and leave it to your subconscious to resolve. It's always a relief when you get that opening written. As the saying goes, "Well begun is half done."
Bonus: What Do You Enjoy Doing When Not Writing?
Reading, painting, walking, listening to music, meeting with friends… and reading some more. (Too many books, too little time.) Sometimes, when the weather is right, I enjoy cutting dead branches off some of the trees on our property. It's healthy to move around a little.
Because Bob Dylan was born in Duluth, people visit from all over the world to see the home he lived in till he was six. Occasionally I get the call to give people a tour of the city, specifically the sites that have a tie to our Nobel Prize-winning native son. I personally enjoy doing that. So if you're ever in town… Better yet, join us in May when we celebrate his birthday the week of May 24.
Thank you for this opportunity to share.
---
My thanks to Ed Newman for today's interview.