Write Now With Daniel Vitale
Today's Write Now interview features Daniel Vitale, hockey goalie coach and author of ORPHANS OF CANLAND.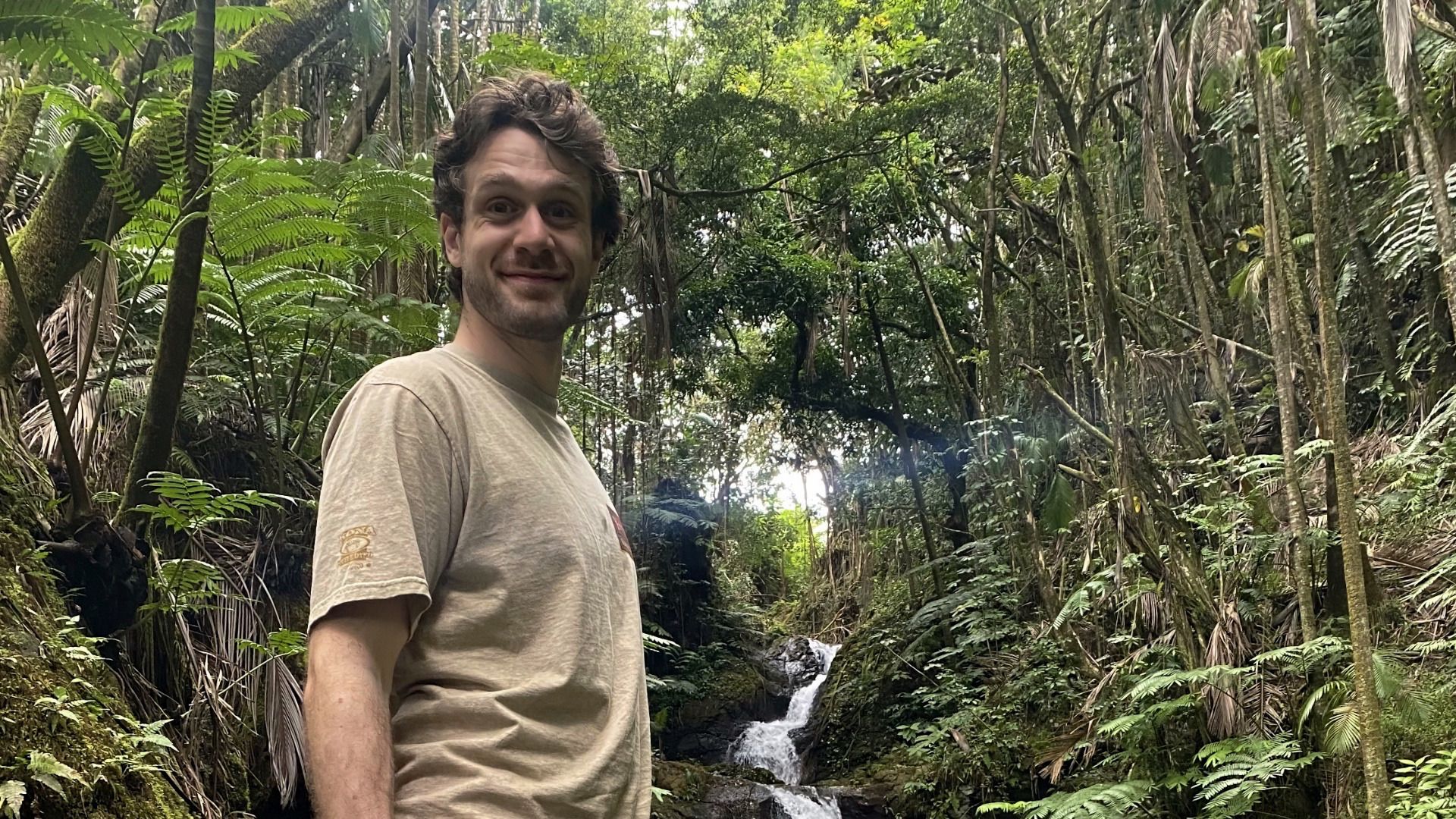 Who Are You?
My name is Daniel Vitale. Most people call me Danny, and a select few (who know who they are) call me Dan. I'm a writer, or novelist, or author (of Orphans of Canland). Then, in the late afternoon, I become a hockey goalie coach for an LA-based youth hockey program. I live in North Hollywood, which is one of the many lovely parts of LA's unjustly-stigmatized Valley.
What Do You Write?
I suppose the genre I write would be called Literary Fiction, but I always seem to accidentally include an element of the unreal in my work that steers it toward Sci-Fi, like Ishiguro or Atwood (not that I am actually comparing myself to them). I often try to write autobiographically, but the more I draw from the details of my life, the more boring my writing is. Which is to say nothing about how exciting my life has or hasn't been—it's more about the challenge of separating the shell of the facts from that delicious truth inside.
I started by writing screenplays, but I was frustrated by the form and the fact that I was really only writing a blueprint. If you ask me, screenwriting is much harder because of the confines of the form. I remember my first table read… It went so terribly that I thought, "Maybe I'll write a novel instead!"
As far as what I avoid writing: I won't write something if I don't know how to make it true. So there's a lot that I have to have the self-awareness to avoid. The trick for me is knowing my limits without feeling limited. Follow my imagination, follow my gut, and always write with empathy and sensibility.
All of which is why, yes, I love what I do! Writing is a necessity for me. I get to think and feel deeply through this solitary act of creation. It's cool. I know not every writer loves writing (some only love having written), but I'm very lucky to love it.
Where Do You Write?
At my desk. My wife and I have a little studio in our backyard that I hide in. I always turn the lights on in the same order (floor lamp, then desk lamp, then neon wall light). Throw my Sony headphones on and play music that serves almost as a conversation partner, or a metronome for my language—sometimes classical, sometimes indie electronic, sometimes death metal. Whatever the scene or mood requires. Most of the writing is done in Pages on my MacBook Air, but I always have a pen (any black ballpoint will do) and Moleskine handy for notes, or if I get stuck and need to slow my thinking process down by writing longhand. I have an electric typewriter, too… But it gets really hot and requires a lot of maintenance.
When Do You Write?
Typically I start the day with a writing session. 7am to 10am. Then I'll usually get back to it after breakfast for a couple hours—but I can't write after lunch. I get restless in the afternoon and have to go for a walk, do chores, something. I used to set word and time goals, but I'm easily frustrated when those aren't met, and I hate feeling like I haven't made proper use of my time. So I try to make myself available for what's required of me by the work at hand. Sometimes that means researching and reading for five of my six writing hours, plus the reading I always do in the evenings. Sometimes I'll write two thousand words without stopping to look out the window. It depends. But there is no greater artistic pleasure I know than writing for two hours in the evening by candlelight, content and fulfilled on the path I've chosen.
Why Do You Write?
Oh boy. Well, the easy answer is because I have to—because I'm a misery to be around if I don't. What started as an impulse became an obsession, then became a habit and is now a necessity. Writing is a way of coming to understand yourself, relearning the things you didn't realize you knew. I love asking myself why people behave the way they do. And I love encountering new mysteries, the unanswerable questions, and then having to deal with life anyway. I'm a competitive person—I was the goalie for my college's NCAA hockey program—so I do have this intense hunger to, um, win (or, on a healthier writing day, to try to improve my craft a little). But I also love the luxury of observing in solitude. Maybe that's my goalie mind working—watching everything unfold from my untouchable area, waiting until it's time to react. But I find motivation and inspiration everywhere—the books I read, the music I listen to, conversations with my wife. Memories, feelings, people. Oh, and nature. Nature times a billion.
How Do You Overcome Writer's Block?
I love this question, because the answer always changes. First of all, I'm never blocked. Second of all, that's a total lie. I just get blocked for an hour at a time, and then I find my way back to it. Orphans of Canland took three years and ten drafts, and I conquered the blocks through the careless act of typing. Then I fixed and refined everything in the editing process. That's always the answer I come back to, I think: trust the editing process. If something's bad, I'll figure it out. Just write anyway.
Then, with my second novel, the one I'm currently working on, I wrote two fast drafts, then hit a wall and stuck it in the drawer for a year. Then, one day, the only possible narrative lens came to me, and it was like the book finally said, "OK, you get it now, you can work with me again." I guess the lesson here is to stay patient—the good stuff will show itself when it's ready.
Bonus: What Do You Enjoy Doing When Not Writing?
Well! Aside from reading and stressing about why I'm not writing… I'll play guitar or bang on the piano. Go on a nature walk. I like to cook simple things really well—pasta, hearty salads, an herbaceous stew. Coaching hockey is good exercise, and it's fun to help kids get better at something they enjoy. And if I've had a really productive week… I might even let myself play video games for an hour!
---
My thanks to Daniel Vitale for today's interview.