Write Now with A.C. Salter
Today's Write Now interview features A.C. Salter, author of the DAUGHTER OF CHAOS trilogy and the DYLAP series.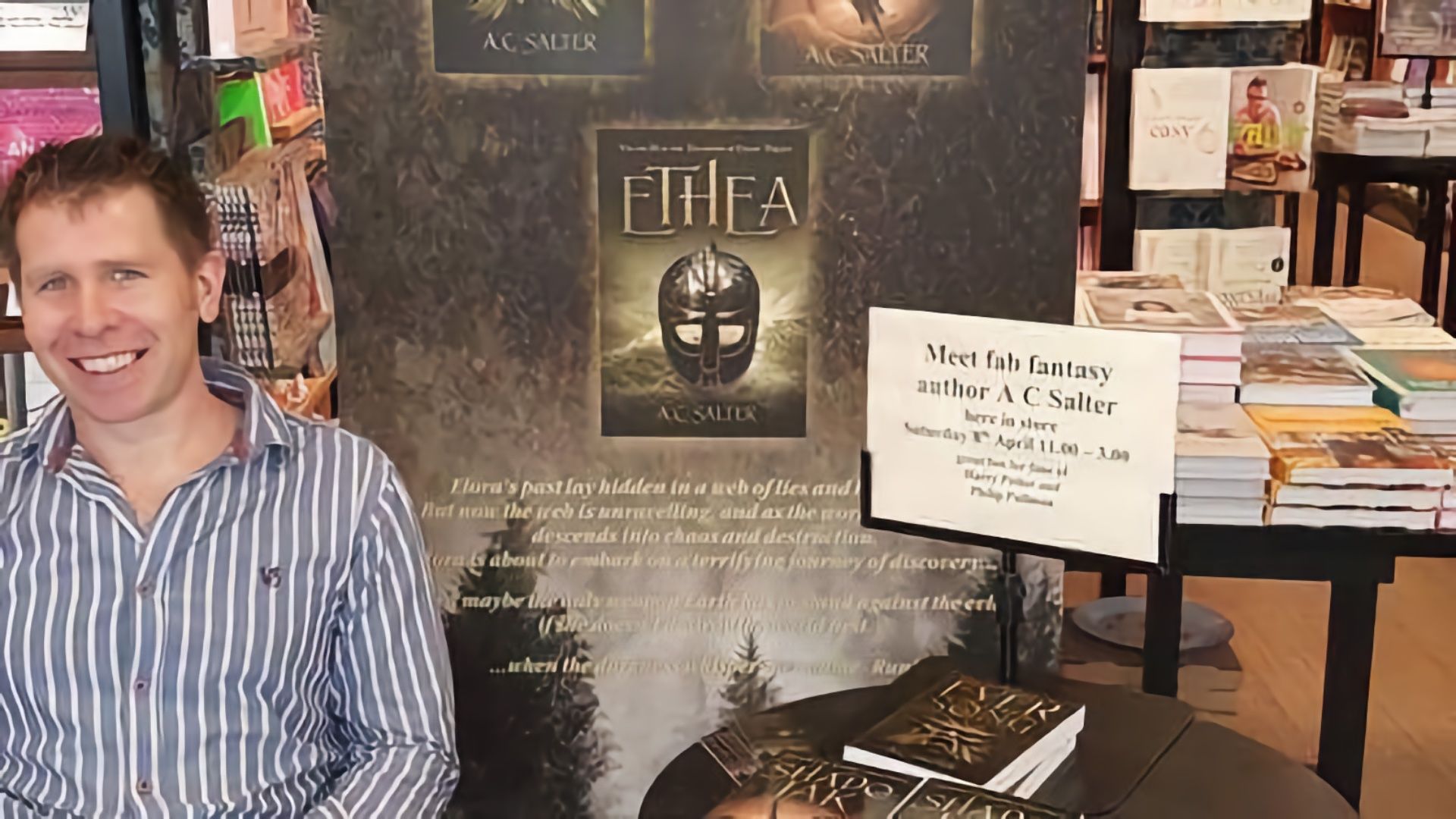 I've interviewed dozens of writers over the years and am fascinated by the places people write. Cylve Rose writes in her bathroom while today's interviewee, A.C. Salter, joins Jonathan Miller by writing in the car! Please write where you feel inspired and creative (while safely parked). Find A.C. Salter on Twitter and enjoy today's interview.
---
Who Are You?
I'm A.C. Salter. A fantasy/Urban fantasy author. I live in the seaside village of Charmouth, which is on the Jurassic coast of Dorset, England.
What Do You Write?
I'm a daydreamer – always have been and always will be. I was the boy at school whose teacher constantly told me to pay attention when my mind was elsewhere having adventures. I briefly trained to be a mechanic when I left school, but I knew I wanted to see the world. After turning 18, I joined the army and had real-life adventures.
Throughout my military career, I served in many countries in Europe and the Middle East and was attached to the special forces for the conflict in Sierra-Lione. But while experiencing these real-life adventures, I found that my mind still wandered to creating imaginary worlds and stories. That was when I knew I wanted to be a writer.
Most of my works are urban fantasy and fantasy, although I'm currently writing a Christmas book.
Where Do You Write?
I write where ever I can. Mostly in bed in the dark hours with a laptop, or sometimes in the car.
When Do You Write?
I don't set a writing goal, but a typical session would last an hour or a little more, in which I would try for a thousand words. I can usually write a 120k word book in 10 months, give or take a few weeks.
Why Do You Write?
I believe I wrote to share the stories that are in my head. I love the adventures I'm having and want others to experience them.
How Do You Overcome Writer's Block?
Luckily, I've never suffered from writer's block. But I believe that if I did, I would read a favorite book — probably from Joe Abercrombie or Robin Hobb — and gather inspiration to carry on.
Bonus: What Do You Enjoy Doing When Not Writing?
I love to spend time with my family. We live a few minutes' walk from the beach, so we like to kayak, bodyboard, swim, or walk. I'm also an avid gamer and guitarist, so I'm just as busy when not writing as I am when creating my stories.
---
My thanks to A.C. Salter for today's interview.