Write Now with S.G. Blaise
In today's Write Now interview, S.G. Blaise shares about her three-month planning process and thirty-day writing sessions.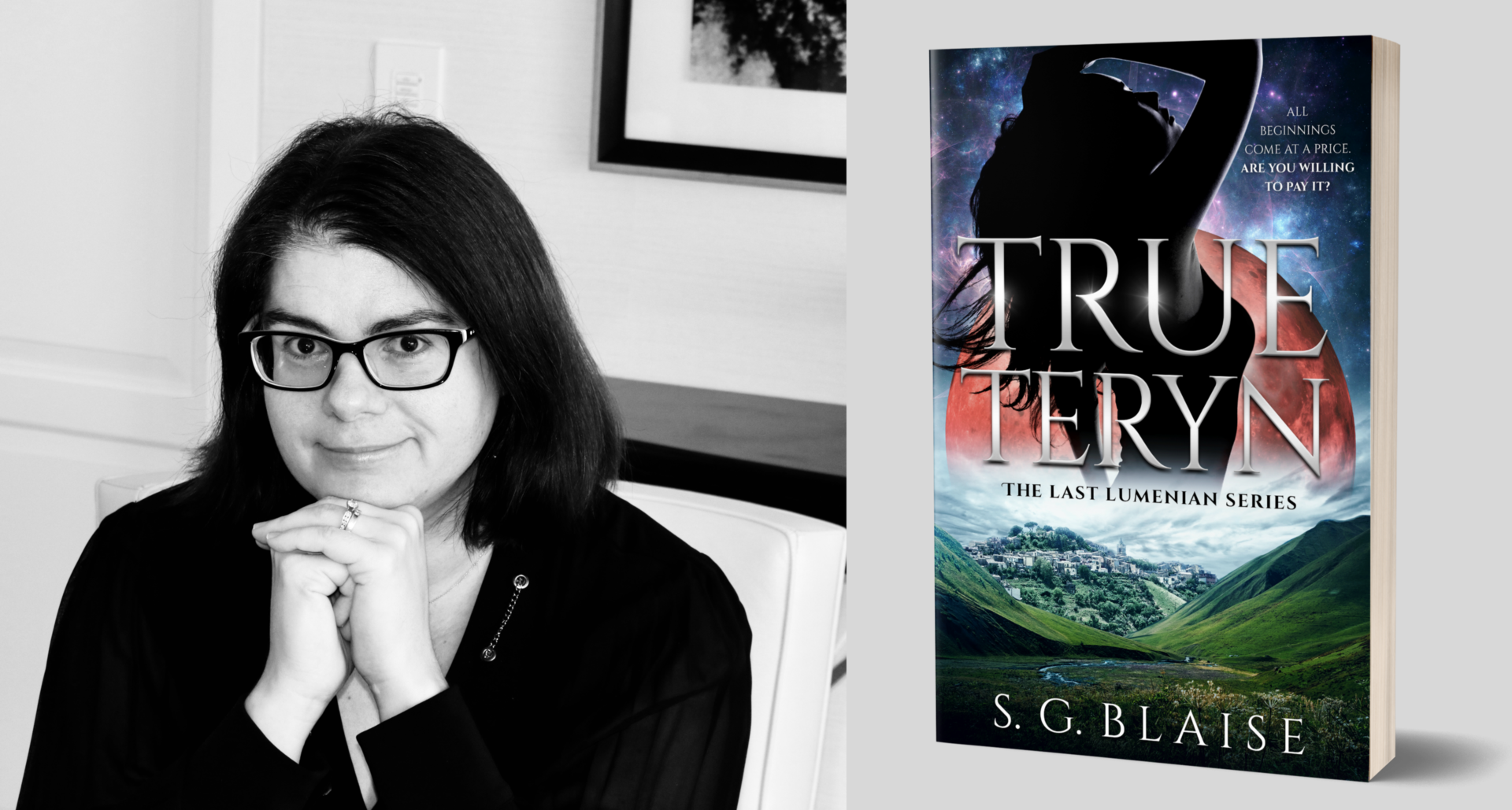 Do you plan out your writing or dive in and see what happens? In today's Write Now interview, S.G. Blaise shares about her three-month planning process and thirty-day writing sessions. Enjoy today's interview.
---
Who Are You?
Hello, my name is S.G. Blaise, and I am an award-winning Sci-Fi/Fantasy author of The Last Lumenian series. I live in San Diego, California.
What Do You Write?
My writing style is science-fiction mixed with fantasy (i.e., magic), along with humor and hints of romance. My current book is about the coming-of-age story of a sassy princess named Lilla.
I wrote my first story at the age of ten. From that point on, I wanted to be a writer. My journey encompassed a few decades longer and a whole different language than I ever imagined. During this journey of learning the craft of creative writing, I realized that not only was writing my passion but my dream as well.
I write what inspires me. Themes and words flow organically to the pages.
I absolutely love writing. It's therapeutic and yet entertaining at the same time. Writing is not what I do; it's who I am.
Where Do You Write?
My favorite writing environment is my spacious desk. I can lay out my notes and previous drafts easily around me. I prefer to use a computer and a writing app, but I always go back to pen and paper when I am in the revision process.
When Do You Write?
My typical writing session is writing the scenes I planned beforehand. I don't set a time nor a word limit.
My goal is to write all the scenes I had developed in the three-month-long planning process in thirty days or less. Usually, I work on one or two scenes at a time, but as I get closer to the end, I tend to wrap it up fast.
Why Do You Write?
My motivation is simple — my readers. Creating imaginary worlds and characters my readers love is my fuel. My inspiration comes from the real world around me.
How Do You Overcome Writer's Block?
I cannot say I had writer's block. One of the reasons is all the developmental work that goes into characters, world-building, story structure, etc. By the time I sit down to write the story, I have hundreds of pages of notes to rely on.
The second reason is that when the story doesn't flow, I take a break. I don't try to force it or agonize over it. This break can be a few hours or even a few days. I busy myself doing something else until an idea or scene snippets pop into my head, and then I am back on track.
Bonus: What Do You Enjoy Doing When Not Writing?
I enjoy building miniature dollhouses, working on diamond painting bookmarks and notebooks, and building LEGO on top of reading and watching movies.
---
My thanks to S.G. Blaise for today's interview.