Write Now with Signe Myers Hovem
In today's Write Now interview, Signe Myers Hovem asks what topics are themes are too dangerous to write about.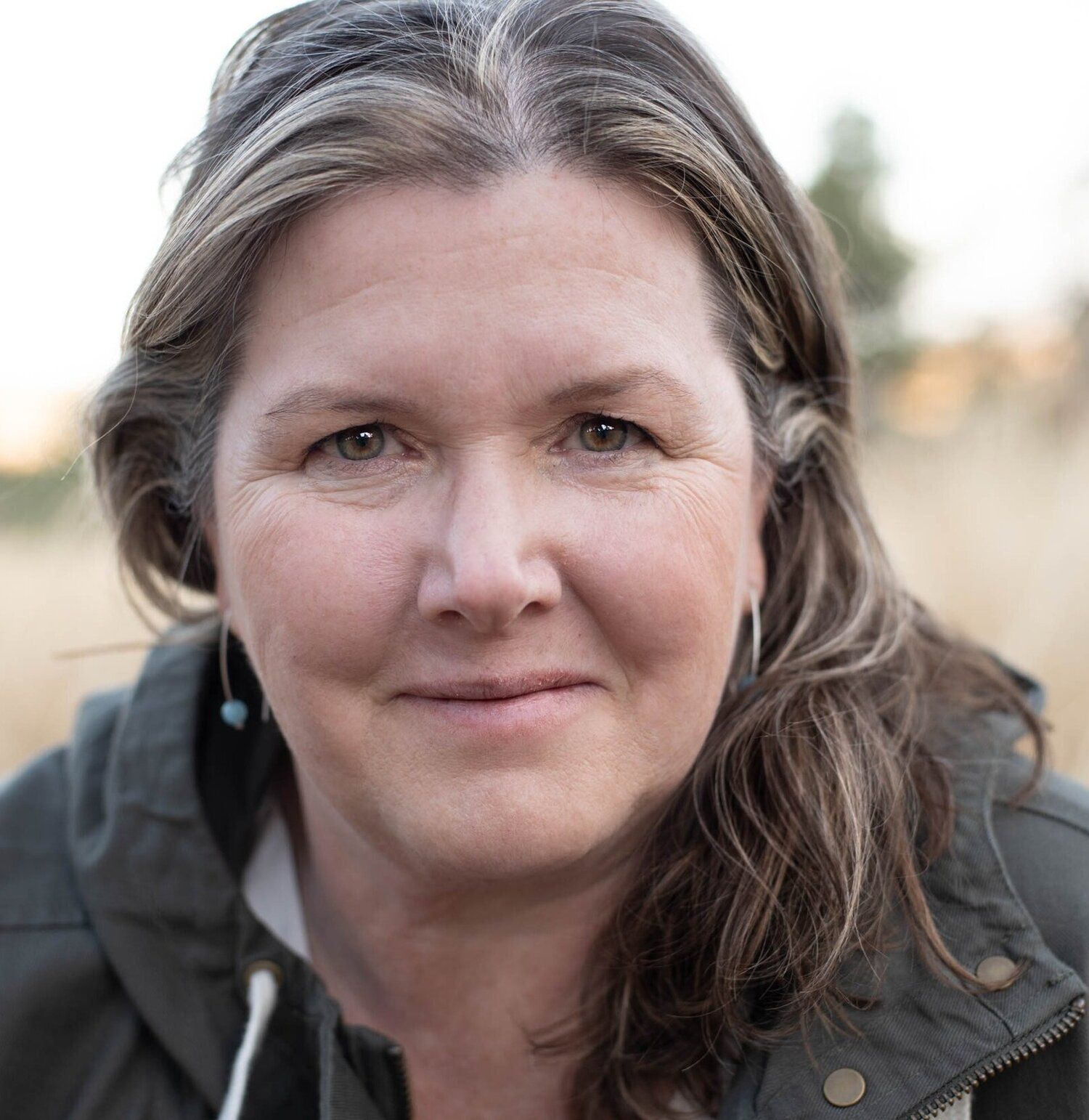 In today's Write Now interview, Signe Myers Hovem asks what topics are themes are too dangerous to write about. It's an interesting question and one with unique answers for every person. What one person feels is too personal, another sees as the start of a conversation. What do you think is too dangerous to write about? While you ponder the answer, enjoy Signe's interview.
---
Who Are You?
My name is Signe Myers Hovem, and I'm an author and Spiritual Counselor. I am a Colorado native who has spent most of my adult life living abroad. Presently living in Oslo, Norway.

What Do You Write?
I write about self-discovery and authenticity, spiritual sensibilities and sensitivities, as well as flash fiction and poetry. My book The Space in Between: An Empath's Field Guide is a teaching memoir written to demystify empathic sensitivities and offer guidance to persons exploring their intuitive sensory reception.
I've always gravitated to journaling and cultivating self-expression. Language is a powerful tool to connect to your environment, to others, and most importantly to yourself. I grew up next to a national forest — it was literally our next-door neighbor. Without a lot of neighborhood kids my age, I learned early on about the magnificence and mystery of the wilderness. My writing has always included a nod towards nature and how it supports my humility and wonder.
As a mother of four, two of whom have expressive language challenges, I have witnessed how important it is to have a voice in advocating for your own well-being. Decades ago at a writer's retreat, we were given a prompt centered on "What do you consider too dangerous to write about?" and what made it dangerous. For me, it was writing about the struggles and challenges of raising children with special needs. I did not want my struggles to define them, or my words to influence their perception of themselves. I wanted no labels for them, and yet the medical and education systems operate with labels. And this is where the profound power of language is laid bare: it can be both a healing agent and a suppressor. I've since realized that naming a feeling is not the same as labeling.
I love hearing someone's narrative expand and include their own authority and wisdom. I truly enjoy helping people connect to their voices and honor their life experiences.
Where Do You Write?
My writing environment has changed over the years. When our children were still at home, I was more likely to go to the public library or cafés. Remarkably, I could focus on writing surrounded by the noise of strangers—at home, my ears were always perked to hear what was going on in the house.
My children are all adults now, so it is just my husband and I orbiting each other. I can always find an available desk, table, or countertop. I move to different spots within our home, depending on the natural light. I do have a home office with all the comforts I require a supportive chair, a relatively clutter-free desk, and generational family photos within my peripheral view. Nearby are my notebooks, journal, and calendar. But eventually, I get restless and migrate to another spot within the house.
My creative process spreads across different mediums: I let my thoughts run away in my journal on the topic I'm pondering without censoring myself, my notebook is for research and sources, my planner is where I pencil in my weekly objectives, and my laptop is where it all comes together. I need to hold a pen and feel my thoughts glide across the page, like casting a fishing line, then reeling it in to see what insight I've caught.
When Do You Write?
My most productive time is 7–9 a.m. I love a quiet and still house, a cup of coffee, and an open window. My mind is fresh and rested. I can almost find this rhythm again later in the day if I exercise, or spend time out in nature.
I'm much better if there are deadlines set by someone else.
Why Do You Write?
I am a curious and contemplative person, naturally introverted, listening, observing, and witnessing what is going on inside and outside of myself. I am also a response writer—I'm motivated to respond to something presented in public that I sense needs another perspective or to offer more balance. I started a YouTube channel, "From my Perspective," to bring out perspectives that include the energetics of intuition and to encourage self-reflection.
My relationship with literature, poetry, art, music and the humanities is the closest form of seduction that I have experienced in my life. The intimacy of discovering yourself in the works of others is profound. Somewhere in the words; the meaning, but more than the meaning; the emotions, but more than the emotions; there is a knowingness, a connection transcending time and place.
How Do You Overcome Writer's Block?
I love an honest assessment when I feel myself toiling with my writing. I can be hard at work at moving words around, not quite satisfied…yet the phrase "good enough" is edging closer and closer. That's when I know I need to close the laptop, get up, and go out and do some living, some interacting, and some integrating.
I'll also write out a few questions-and-answers in my journal, as if I'm interviewing myself about my writing project to help me reconnect to my sense of purpose. Why does this matter to you? Who are you wanting to connect to and why? What personal experience do you have that illustrates your empathy and point of view?
Bonus: What Do You Enjoy Doing When Not Writing?
I'm an avid squash player who has turned to golf during the pandemic. I love hiking, reading, traveling, and entertaining friends and family. And an active meditation practice enriches my life with stillness and gratitude.
---
My thanks to Signe Myers Hovem for today's interview.
A version of this article also appeared on Medium.