Write Now with Laura L. Valenti
An author, newspaper columnist, prolific traveler, and former jail manager shares about writing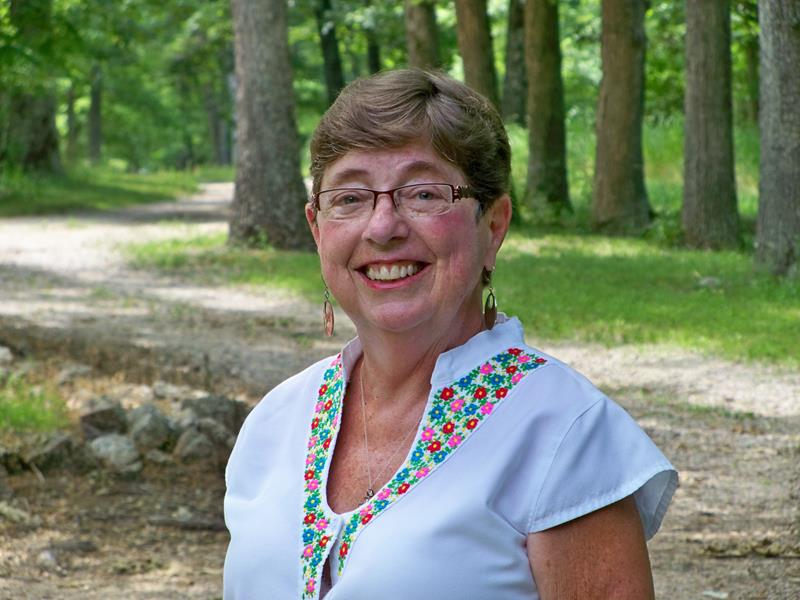 Laura L. Valenti wrote her first book by hand before transcribing it on a typewriter. While today that sounds wild (and painful), it was the norm for quite some time. There is something to be said for the sound a typewriter makes when striking the page. It really makes you feel like a legitimate writer. Enjoy Laura's interview.
---
Who Are You?
My name is Laura L. Valenti, a freelance writer in the Ozarks for 35 years and a novelist for the past 11. I'm a former Peace Corps volunteer who served in El Salvador. I was raised in the US and Mexico where I also attended school briefly and I speak fluent Spanish. I'm a ten-year veteran of the local sheriff's department, where I also ran their 100+ bed jail for several years. (And, for the record, running a jail is just being a mom on the 400 level!) My husband, Warren, and I have been married for 50 years. We have four grown children and 5 grandsons.
What Do You Write?
Asking most writers why we write is akin to asking why we breathe — because if we don't, we might implode, explode, or self-destruct in some other manner. It is simply a major part of who we are.
Over the years, I've written features for a variety of Ozark publications including Ozarks Magazine, Missouri Life Magazine, Rural Missouri (statewide Missouri Electric Cooperative magazine), and daily newspapers like The Springfield News-Leader, The Lebanon Daily Record (which is now) The Laclede County Record, and Ozarks Farm & Neighbor, southwest Missouri's farming newspaper covering 18 counties, published every three weeks.
The joke in my family was I started my writing career as a grade schooler, sending letters home to my grandmother from our annual trips of many weeks to Mexico each winter. She asked me once, "Laura, how do you write a five-page letter? When I write a letter to my friend, it's like 'Dear Ethel, How are you? I hope you are well. I am fine. Your friend, Alma.'" I laughed and said, "Well, Grandma, I just had to tell you about everything we did and everyone we met and how different life is in Mexico than on the farm in Missouri." And that is how it all began.
Eleven years ago, it was suggested I write a history of the Bennett Spring area, where we have lived for over 40 years and raised our family. At the time, it was a combination of a challenge and a joke. Six months later, I'd written the first of four historical novels, a series known as The Heart of the Spring. In addition, after a decade at the sheriff's department, I wrote a series of three novels about a small-town sheriff in the Ozarks and the Salvadoran woman who comes to his town to run the Christian mission there entitled Between the Star and the Cross. I've also written two non-fiction books, one in 1985, The Fifteen Most Asked Questions About Adoption, and Ozark Meth: A Journey of Destruction and Deliverance, interviews with 30 meth addicts in sustained recovery in 2006.
Where Do You Write?
I'm an old-fashioned girl in some ways. I wrote my first book in 1985 by hand in pencil on white typing paper and then typed it on a manual typewriter. It's the only book I've had published by a traditional publisher. (When I tell that to students in a writing class, they look at me, like, okay, so she was there with Moses and the stone tablets!)
Since then, I have learned to adapt to the modern world, to some extent, and I do write everything on the computer. One of the few things I do like about modern electronic devices is that my laptop and cell phone allow me to work anywhere. I'm not chained to a particular room or desk.
I love smooth writing black ink pens and still often pen a hand-written letter even though emails are faster and easier.
When Do You Write?
When I'm working on a novel, I often write at night. It's so much quieter, the phone doesn't ring, and the fewer interruptions, the better is the average writer's dream. When you are in the middle of writing that most inspires you, it is irritating to stop for even the most basic of reasons, like going to the bathroom or because you are so hungry, you can no longer concentrate!
Why Do You Write?
People inspire me. There are so many stories out there that need to be told. Jesus and the Good Lord inspire me. I read the Bible regularly and so many of the stories there are so wonderful, and they continue to happen all around us, we just don't see them as such.
How Do You Overcome Writer's Block?
As far as those rare moments of writer's block, for me because I do so many things, I simply go work on something else. I write for a regular newspaper, so I look for the classic human interest story — the man or lady who is turning 100, and together we write about the joy of their many memories, or the family who has hosted two generations of the same family from Italy as international students.
Bonus: What Do You Enjoy Doing When Not Writing?
When I'm not writing, I love spending time with three grown children who have turned into fascinating adults and have raised a total of 5 marvelous grandsons, ages 13 to 21. Three of those grandsons live in northeast Texas, so my husband of 50 years and I keep the road between here and there pretty hot. I love any excuse to hit the open road, and I love mission trips. In the last couple of years I've been on missions to Guatemala and the Dominican Republic, serving mostly as an interpreter, and I return to El Salvador regularly to see dear friends there who are more family than friends, including my 94 year old Salvadoran madre, Elena. And, here at Bennett Spring, it's just hanging out and walking in the park, sometimes by myself and sometimes with this or that girlfriend or even my husband, although I can't walk nearly as fast as he can! I also love to swim laps at the local YMCA, a habit I picked up when I ran the county jail, to burn off the stress! And finally, of course, I'm a compulsive reader… novels, the local newspaper, devotionals, the Bible, all sorts of stuff. A favorite activity, when I get the chance, Christian concerts.