Write Now with Samantha Specks
Do you ever get the writers' scaries? Author Samantha Specks explains how this feeling is normal and easily corrected.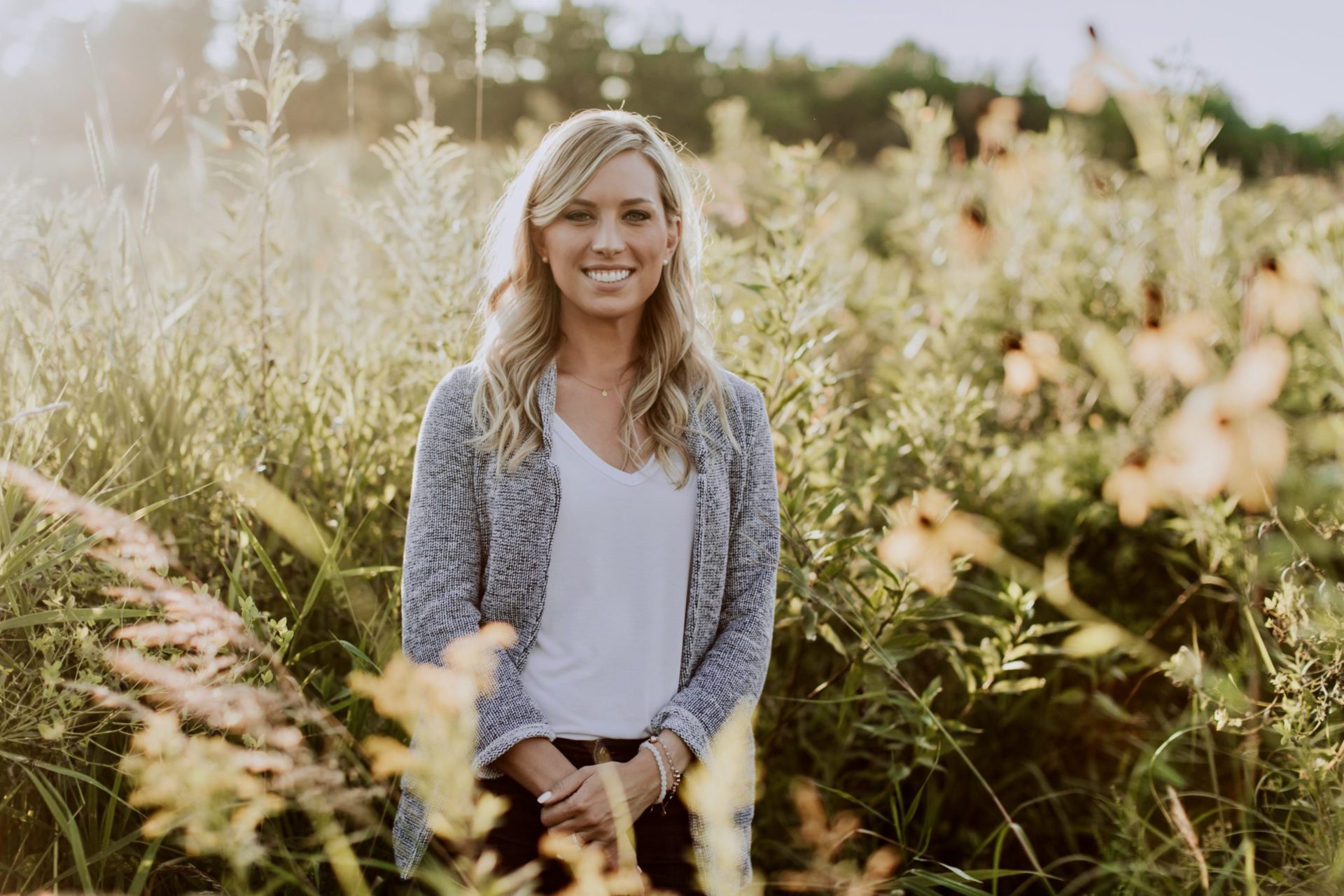 Have you ever felt there was no way you could be a writer? Surely someone, somewhere, was playing a trick on the universe by simply allowing you to consider writing? Samantha Specks calls these the Writers Scaries, and it's something most writers face. It's important to remember these self-limiting beliefs are simply lies we tell ourselves. We can overcome them and reverse the message. Or, as Samantha puts it, write a meaningful story that "spreads like fire" to the reader. Enjoy Samantha's interview.
---
Who Are You?
I'm Samantha Specks, I'm a historical fiction writer. My novel, Dovetails in Tall Grass, is about the US-Dakota War of 1862. I'm currently writing a sequel, Dovetails of a River, which is set at the Battle of the Little Bighorn.
What Do You Write?
In middle school, when the bell rang, I was the girl with the heavy backpack who raced to the next classroom to sneak in a few minutes of reading a Sharon Creech book before passing time was over. One day in eighth grade English, as my teacher returned a graded paper to my desk, he declared loudly: "Samantha, you are going to be a writer someday." Awkwardly, I tried to hide my proud smile over a mouthful of braces. In hindsight, it does seem a bit inevitable that I got to this moment — writing a novel — in my life.
A few years later — a Christmas Eve on the frozen Minnesota prairie — that the first seeds of the Dovetails story were planted in my heart. I was a high schooler cozily riding in my parents' Suburban, making the final turn to my grandparents' home, when my blue eyes spotted something new. Headlights illuminated unusual shapes moving across the darkening horizon — a group of men on horseback. Curious, I asked my parents why people were riding in the cold. My mother explained: "They're Dakota marching to show they haven't forgotten what happened here long ago." After that winter night, I picked up any book I could about the US-Dakota War.
While I loved reading, and a teacher even predicted it, I never imagined writing as my career. My professional path has been winding; I previously worked in sports broadcast journalism and as a therapist. During my graduate studies in 2011, I began diving deeper into my interest in the US-Dakota War, and the idea of a story sparked in my mind.
In 2017, my husband and I moved from Minnesota to Texas; he encouraged me, "why don't you finally write that book idea you always talk about." Did I really talk about it a lot? I thought it'd just been secretly in my mind while I was out on a run or when I fell asleep at night. But that nudge and a new beginning in the Lone Star State was what I needed. So I went to the Apple Store, bought a laptop, and many hundreds of hours of research and writing later… it's "Write Now," and my debut novel is on Amazon (and hopefully in your local indie bookstore ☺).
I love writing. The freedom and independence of living in my creativity has really centered me as a person. But, even for an introvert — deciding to write a book after moving to a new city is quite an isolating choice. Some days, I miss the camaraderie of working on a team like I did when I worked in a psychiatric unit. But, I've found a few things that have helped that isolation: participating in a writing community, getting a dang good editor, and connecting every day with people in this world who are wiser/smarter/funnier/different from me.
Where Do You Write?
Most days, you'll find me writing at a coffee shop with my AirPods on "noise-canceling mode" while listening to my writing playlist on Spotify. I have a yellow legal pad next to me that I use for doodling while I think.
When Do You Write?
Pre-baby and post-baby (I had a baby last pandemic, I mean, last year!) writing routines look different. Pre-baby, I'd write based on my level of inspiration and was always able to submit more words than I'd aimed for at each deadline with my editor. Something like 30-40 pages every two weeks. But since having a kid, I've had to get more efficient with my work time: I plan backward from my deadlines, block writing hours on my Google Calendar, and assign scenes to each block. Then I masterplan childcare coverage to overlap those writing hours. It's usually a few hours, four days a week, to squeeze out 20 pages per deadline.
And, of course, my pressure to be more efficient often makes me less efficient. After a writing session that turned into a rabbit hole of historical research (try reading scholarly articles on water cisterns in the 1870s) and then an hour of me googling "toys for a baby who can only roll to the left." I get a version of the "Sunday Scaries" I call the "Writing Scaries" and start a negative a self-critical shame spiral. Driving away from the coffee shop, I think to myself, "You imposter! You watch terrible reality TV and don't read literary fiction. Sometimes spellcheck cannot even tell which word you are attempting to spell! Who are you kidding, trying to write a book?" I arrive home to find that I missed my baby rolling to the right for the first time — and my brain screams, "YOU CANNOT WRITE THIS BOOK."
But time passes and shame slinks back into the shadows. I'll see an interaction between people at the grocery store that reminds me of something my characters would do. I'll read a research book, then listen to a podcast; my brain starts to tick. And, sure enough, "story" begins to bubble up, and I just can't keep it down. My heart sings out, "YOU CANNOT NOT WRITE THIS BOOK! IT IS YOUR TRUE CALLING!" and I'm off to Starbucks at six in the morning to cram in a Saturday morning writing sesh.
In summary: I go to a coffee shop and ride a roller coaster of the "Writing Scaries" about four times a week.
Why Do You Write?
In all honesty, I am not smart enough to be a writer. Even answering the first question to this interview with "I'm Samantha, I'm a historical fiction writer" was odd for me. But answering "I'm Samantha, I am someone who is just lucky enough to tap into compelling ideas when I learn about significant times in American history" felt like a weird way to start things off. But that's what fuels me! Once I've spent time in the trenches of historical research, the fictional story is something totally outside myself that I just happen to be able to see. The more I study the fascinating dynamics of our past (cough cough present), the more fire lights within me and illuminates just what complexities would play out in a story arc. If I can get my fingers to type fast enough, the actual writing feels like grabbing the ideas/feelings/characters invisibly floating beyond my mind and sticking them onto the physical page. If I write well enough, at the end of my work, the fire will spread to a reader turning the pages of a meaningful story playing out on our vibrant and vivid past.
How Do You Overcome Writer's Block?
Fortunately, when writing historical fiction, the actual history scaffolds so much of the plot that I don't face true writer's block often. Getting to color in between the factual lines of history with my fictional story happens fluidly. Sometimes, if I don't quite know yet how a character would react, or I can sense there's a missing piece… I'll leave that space open on the page. I go for a long walk, and that'll loosen things up in my brain. Or lately, I've found that rocking my daughter in her nursery chair during nap time and letting my brain go to story mode has brought through some useful ideas.
Bonus: What Do You Enjoy Doing When Not Writing?
When I'm not writing, I love throwing a ball off the dock for our golden retriever. And walking with my husband on the Rio Grande Trail. Or listening to a podcast while pushing my daughter in her stroller. If I have some time to myself, there's nothing better than reading a good book, drinking some peppermint tea, and going to bed early.
---
My thanks to Samantha Specks for today's Write Now interview.