Write Now with Kristin Harmel
"There's no such thing as wasted writing — but neglecting to sit down and make the effort is wasted time."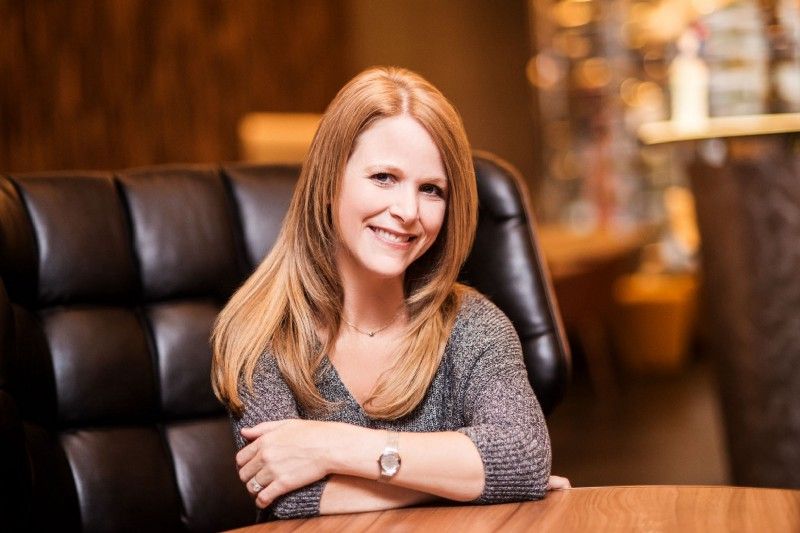 I am a huge believer in the power of community. It's a large part of why Jessica Jungton and I pour time into The Writing Cooperative. Today's Write Now features bestselling author Kristin Harmel who, along with four friends, started a writing community of their own. Accountability. Creativity. Community. It's what all authors need. Enjoy Kristin's interview.
---
Who Are You?
I'm Kristin Harmel, the New York Times bestselling author of thirteen novels, including 2020's The Book of Lost Names, and the upcoming The Forest of Vanishing Stars, out July 6, 2021. Born in the Boston area, I grew up in St. Petersburg, Florida and now live in Orlando.
What Do You Write?
I write historical fiction, mostly focused on World War II. I began my writing career first as a sportswriter for local magazines and newspapers when I was 16, transitioned into a reporting gig for PEOPLE magazine during my last year of college at the University of Florida, and wrote my first novel in my early 20s. It was published in February 2006.
For a few years, I wrote "chick lit" — basically romantic comedies (but without any steamy romance — basically a chick flick in book form) before transitioning into more serious fiction in 2012 with my novel, The Sweetness of Forgetting, which involved a woman with a secret buried in World War II-era Paris. Since then, I've continued on that path, mostly writing World War II historical fiction (with one exception — The Life Intended in 2014, which deals with a deaf child, the foster care system, and a woman trying desperately to figure out her path in life after the death of her husband).
I love diving deep into research and emerging with a tale to tell, laced with fascinating historical details that hopefully bring the story to life.
Where Do You Write?
I write in a small home office surrounded by walls of books, piles of research materials, and pictures drawn by my 5-year-old. I wish I could write novels longhand, but honestly, my handwriting is terrible, and I write slowly by hand, so it would hold me back! Instead, I write directly on my laptop in Word — absolutely nothing fancy! In fact, I never even learned to type properly, so I do it incorrectly — but I type quickly, so I guess it all works out in the end!
When Do You Write?
I write mornings and weekends. I used to write when my son was in school, but he's home now, due to the pandemic. So I wake up most days at 6am and write until my husband has to start work at 8:30, then I spend the day with my son (answering emails here and there on my phone) and catch up on emails and such in the evenings. I also work most Saturdays and Sundays until 4 to catch up with what I've fallen behind on during the week. I always seem to be three steps behind where I need to be these days; there just aren't enough hours in the day.
When I'm writing a novel, I start out the first month without daily or weekly word goals, since I tend to write more slowly at the beginning, as I get to know the story. But once I'm several chapters in, I usually pick up the pace. I try to aim for 5,000 words a week during the beginning and middle parts of the book, and closer to 7,000 words a week during the final chapters — though it doesn't always work out that way. But having a goal keeps me sitting at my desk, striving toward that number, so it's helpful as a motivator!
I also write with four other writer friends — Mary Kay Andrews, Kristy Woodson Harvey, Patti Callahan Henry, and Mary Alice Monroe (Together, the five of us run Friends & Fiction, a weekly Facebook Live show, podcast, and gathering place for those who love books!). Most mornings, we text each other around 7am to say, "Are you writing? What are your goals for today?" It helps keep us all motivated and accountable — and it makes it all feel a bit less lonely!
Why Do You Write?
I love what I do. I've been making up stories for as long as I can remember, and I delight in the rhythm of language, and the chance to paint pictures with words. I also think that books about finding the light in the darkest moments of modern history can inspire us and guide us forward, and I consider it an honor to have the opportunity to write such stories.
How Do You Overcome Writer's Block?
I'm a big believer in outlines. I always start with a short synopsis — a few paragraphs — which ultimately grows to a few pages. Then, I sit down and begin an outline with chapter one, and I keep going until the end. An outline gives you the chance to work out twists and turns in the plot, to figure out what's working and what isn't, and to see a clear path to the end. Once I have that outline done, there are certainly days when I don't feel as if I'm doing my best writing, or days when I feel discouraged or frustrated, but I never really have writer's block — because I have a roadmap that lets me know exactly where I'm going and how to get there. So my top tip would be simply to outline, and my second is to sit down in that chair and start typing whether you feel like it or not.
Even on the days when the words aren't coming well, anything you write helps your forward momentum. Even if you wind up deleting your words the next day, you've learned a bit more about your characters or the world they inhabit. There's no such thing as wasted writing — but neglecting to sit down and make the effort is wasted time. Try to touch your manuscript for at least an hour or so (hopefully more) at least five days a week, and you'll always be connected to your story; your brain will keep working on it, even when you're not actively writing.
Bonus: What Do You Enjoy Doing When Not Writing?
I've been tremendously lucky during the pandemic to have co-founded Friends & Fiction with four of my dear writer friends, as mentioned above. We're up past 30,000 members now, and our Facebook page gets hundreds of posts a day, so I honestly love going on and interacting with readers. I love doing our Wednesday night shows (which air live at 7pm ET on our Facebook page); we get to ask other authors deep questions about their work — all while laughing together and sipping wine. Aside from that, of course I love to read! I love cooking; I love wine-tasting; I love going to Disney World; and most of all, I love hanging out with my husband and son!