Write Now with Douglas Kennedy
How this author writes daily and sold over 16 million books throughout their career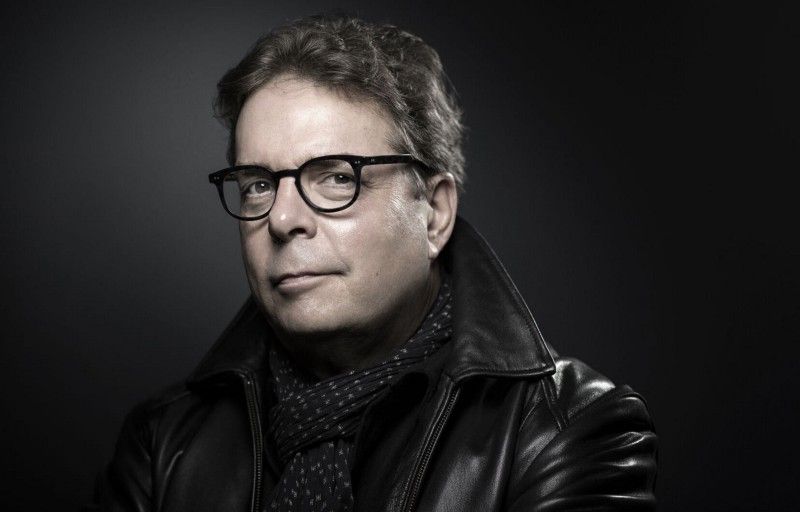 This interview with Douglas was recorded in December, as second wave lockdowns began moving throughout Europe and much of the United States.
If I had to guess, I'd think Douglas and I are kindred spirits. Sure, I haven't sold 16 millions novels (wouldn't it be nice?), but his theory that "life always looks better with a round trip air ticket" is spot on. Life is out there to be lived and then written about.
Enjoy this interview with Douglas.
---
Who Are You?
I am Douglas Kennedy. I am a novelist. I am officially based in the State of Maine, but I have pied-a-terres in Manhattan (my hometown), Paris, Berlin and London. And I have recently created a fourteen part digital masterclass for The Artist Academy on the craft of writing a novel.
I lived eleven years in Dublin before moving to London when my first book was published there in 1988. I spent the next twenty-three years in London, but also established residences in Paris and Berlin during those decades. I decided to return to America in 2011 — but still spend half the year in Europe and elsewhere. My theory of quotidian existence could be best summed up as: "Life always looks better with a round trip air ticket."
What Do You Write?
I have published twenty-three books over the last thirty-two years. These include fifteen novels, three books for children, three narrative travel books, a book of short stories, and a book of philosophy.
My novels include The Big Picture, The Pursuit of Happiness, The Woman in the Fifth, The Moment, The Great Wide Open, and Isabelle in the Afternoon.
I started out writing plays. I have had four performed. I now consider them to be juvenalia. I then wrote three travel books and supported myself as a literary journalist in London. I switched to fiction.
My second novel, The Big Picture, became a critically acclaimed bestseller, translated into twenty-three language, and won a WH Smith Award.
I have lived by my pen alone since 1983. And yes, though this is an immensely lonely and solipsistic calling, I do love what I do — and outside of my fantasies of conducting an orchestra, I have never wanted to be anything else but a novelist.
Where Do You Write?
There are writers who need absolute silence or the domestic equivalent of a monastic cell. I can write anywhere — and by that I mean: in a noisy restaurant, on a subway or metro, on a long distance flight, in the back of a taxi. I like being in the midst of quotidian life when I write.
At home or when traveling I prefer writing in an armchair or on a sofa… though I am not averse to desks. As I explain in my Masterclass, it doesn't matter where you. All that matters is that you write every day. It is a quotidian discipline that you must find a way to adhere to.
When Do You Write?
I don't have a specific time when I write. I do have a daily discipline: a certain quota of words per day. A minimum of 500 words per day, six days a week. But I usually try to write more if possible. As I often tell new writers: consider writing a novel to be the equivalent of running a marathon. 500 words per day is a quotidian jog towards that moment when you cross the finish line… and then have to consider the next draft (and there is always a next draft…)
Why Do You Write?
I write to tell stories… and ones which, even if they are historical, speak to the anxieties that we all grapple with today. I write to be read — but I have never written thinking in any way commercially… even though I have sold over 16 million books. I write also with the idea: we read to understand that we are not alone.
How Do You Overcome Writer's Block?
The only time I ever had writer's block was when I broke a two-pack-a-day cigarette habit while finishing my first book in 1986. It was published in 1988 — and the terrible fear of the blank page that I suffered when quitting cigarettes has stopped me from ever smoking again (though so many characters in my novels smoke like the nicotine fiend I once was. Maybe I am traveling vicariously with them).
Bonus: What Do You Enjoy Doing When Not Writing?
I am a compulsive traveler: seventy-six countries so far and forty-four of the fifty United States. I am also a culture vulture — especially when it comes to classical music, jazz, the theatre and cinema. In pre-pandemic times I was out at culture at least six nights a week — and even managed to do so when the first lockdown ended in Berlin and Paris and theatres, cinemas, concert halls reopened. Now, in the midst of the second lockdown, I've fled to Stockholm where culture is still semi-opened… Life, like writing, is a grand improvisation — especially during a pandemic.
Want to learn to write a best-seller? Click here for Douglas Kennedy's online Masterclass.