Write Now with Dianne Ebert Beeaff
How a self-professed "slow writer" published six books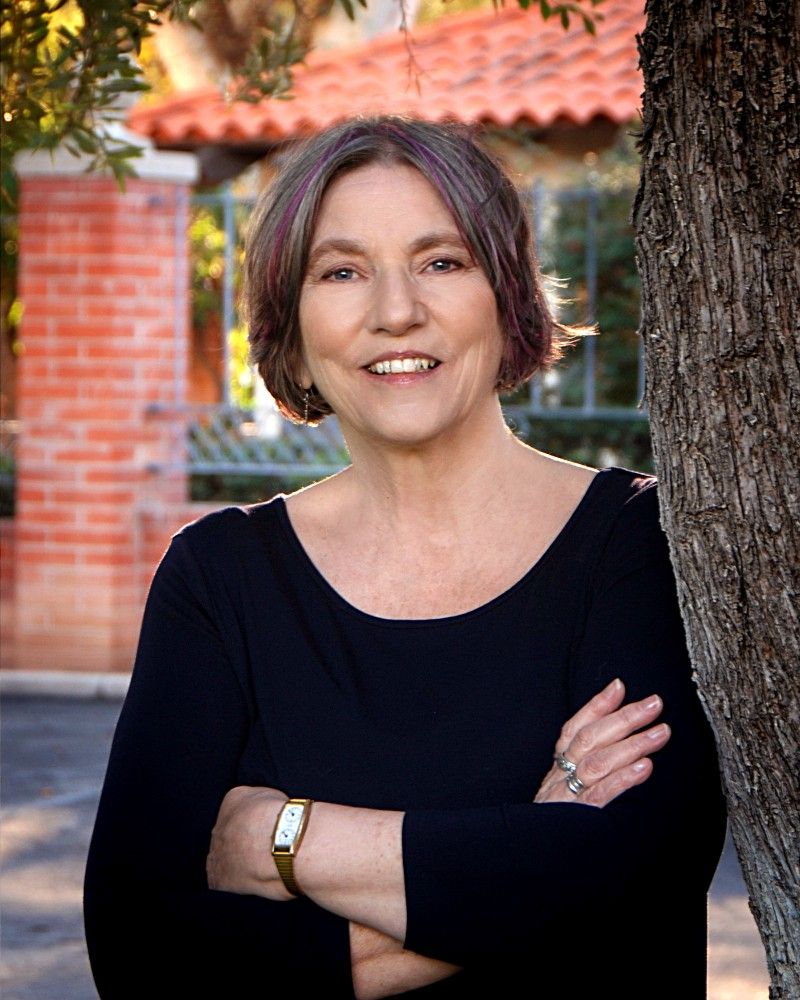 Who Are You?
My name is Dianne Ebertt Beeaff. I have written professionally for many years beginning in magazine journalism. I currently have six books in print. I was born and raised in Canada, but have lived in Tucson, Arizona most of my life.
What Do You Write?
I began my writing career in non-fiction magazine journalism, writing for a large variety of periodicals. My work included profiles, round-ups, regional history, crafts, and much more. At the turn of the century, I turned to books and have six currently in print — two memoirs, a book of poetry, an historical fiction novel, a non-fiction book on the prehistoric stone architecture of Western Europe, and a book of short stories. My first publication was a poem in the Canadian magazine Chatelaine when I was eighteen. My first article publication was in the English journal, History Today, a few years later. I don't place any restrictions on my writing in terms of either words or themes. Whatever the story I'm working on needs, fiction or non-fiction, it gets.
I love what I do. I remember going to a book-mobile in third grade and finding the book Deep River Girl, a children's biography of the singer Marian Anderson, and knowing that I wanted to tell stories like hers. That book inspired me to become a writer. Every person, every object, every event has its own story and I wanted to uncover some of them. The form, process, motivation, and inspiration of writing is intensely subjective. For myself, I love discovering new ways of looking at the world, new ways and means of telling the world's many stories. Writing to me is a form of both discovery and self-discovery and of expressing the limitless expanse and power of the human spirit, and of the natural world.
Where Do You Write?
I can write anywhere, but my principle writing place is my office at home in Tucson. It is not always as organized as it perhaps could be, but I know where everything is. I began my career on a Remington and then a Select typewriter (though first drafts were hand-written). I now work on a desktop Dell computer, a transition that took a while to adapt to. I have never used any of the writerly software now available. I do incorporate several other workplaces, one of them a cabin in the Chiricahua Mountains in Southeastern Arizona, another a cottage on the Conestoga River in Southern Ontario. Both those spots have very small working areas, but I'm adaptable. The only truly indispensable tool I use would be Roget's 21st Century Thesaurus. Otherwise I can work anywhere and everywhere. Some of my best work is done with my feet up on whatever desk I'm at, staring at the ceiling or out a window.
When Do You Write?
I have never been good at keeping to any specific schedule for anything. When my now middle-aged children were little, I would write whenever I could snatch a free moment between childcare and a full-time secretarial job. There were times when I would be working at my typewriter and my then two-year old son, Dustin, would reach a tiny hand up from under the desk where he was playing and punch a random key. There were times too when I was waiting to pick a child up from dance class or gymnastics class and I would be busy scribbling at something. One grand thing about the Internet for a writer, is that you can research in the moment, in the very midst of writing, if necessary. This saves hours of research time. I do a lot of work in my head, so when I do sit down to write, the writing may flow, and I can get a lot done. For many reasons, I have never set any session time limit, or word count, or page goal. Any of those things writers are constantly told to do. Again, writing is so intensely subjective. What works for one writer may not work for another. In my view, there is no right or wrong way to write or to be a writer. The only requirement to be a writer, in my view, is persistence, patience, and practice, in no particular order. The how, what, where, why, and when are purely subjective.
Why Do You Write?
I write because I have to. There are things I've seen and done, and that I've seen done or heard were done or said, that just need to be shared one way or another. When I was writing for magazines, something or someone would catch my interest and I would want to know more about that person or that event or that period of history. There are just so many stories out there, so many incredible lives, real or imagined, that need to evolve and be shared. Everything has a story. People have stories, things have stories, faces have stories. I've always wanted to tell some of those stories, in whatever way I feel they can or should be told. To some degree, writing also validates who I am. I think that people who write and need to write, whether or not they become published, are and always will be, true and real writers.
How Do You Overcome Writer's Block?
The very hardest part of writing to me, whether fiction or non-fiction, is the 'shitty first draft', as the brilliant Annie Lamott wrote in her Bird by Bird. That's usually where any writer's block comes in for me. My approach is to just throw down all of the words, feelings, facts, or sense impressions associated with the scene or the paragraph or the section or the subject I'm working on, and edit and expand from there. Sometimes that requires a sort of free-flow stream-of-consciousness that might even incorporate the specific idea of writer's block. Sometimes I just have to walk away or distract myself in some way. Come back to the work fresh, the next day, the next week, or the next month.
I'm a very slow writer and there have been months and even years in my career when the only writing I've done was in my personal journals, which are themselves a great antidote to writer's block. The hardest part of working with writer's block that way is that I tend to have a creator sitting on one shoulder and a critic on the other. They are always sparring. I try to keep the critic quiet at least until I can get the first draft down. There have been a few times in my writing career when I've gotten to 'ride the golden horse.' When things just flow effortlessly. When you just sit back and take dictation. I can edit until the cows come home, so it's always a challenge to reach a point in a chapter, a section, a paragraph, a sentence, when I can let it go and move on.
Bonus: What Do You Enjoy Doing When Not Writing?
I've loved traveling in the past, though I've slowed down quite a bit the past few years. I do love being at either our cabin in the mountains or our cottage in Canada, just sitting by the river or in the woods, enjoying the natural world and all its wild denizens. I do love to read — fiction and non-fiction — and to people-watch wherever I am. Other than that, I'm a pretty boring person.