Write Now with Martha Hunt Handler
How a lifelong environmental consultant became a first-time novelist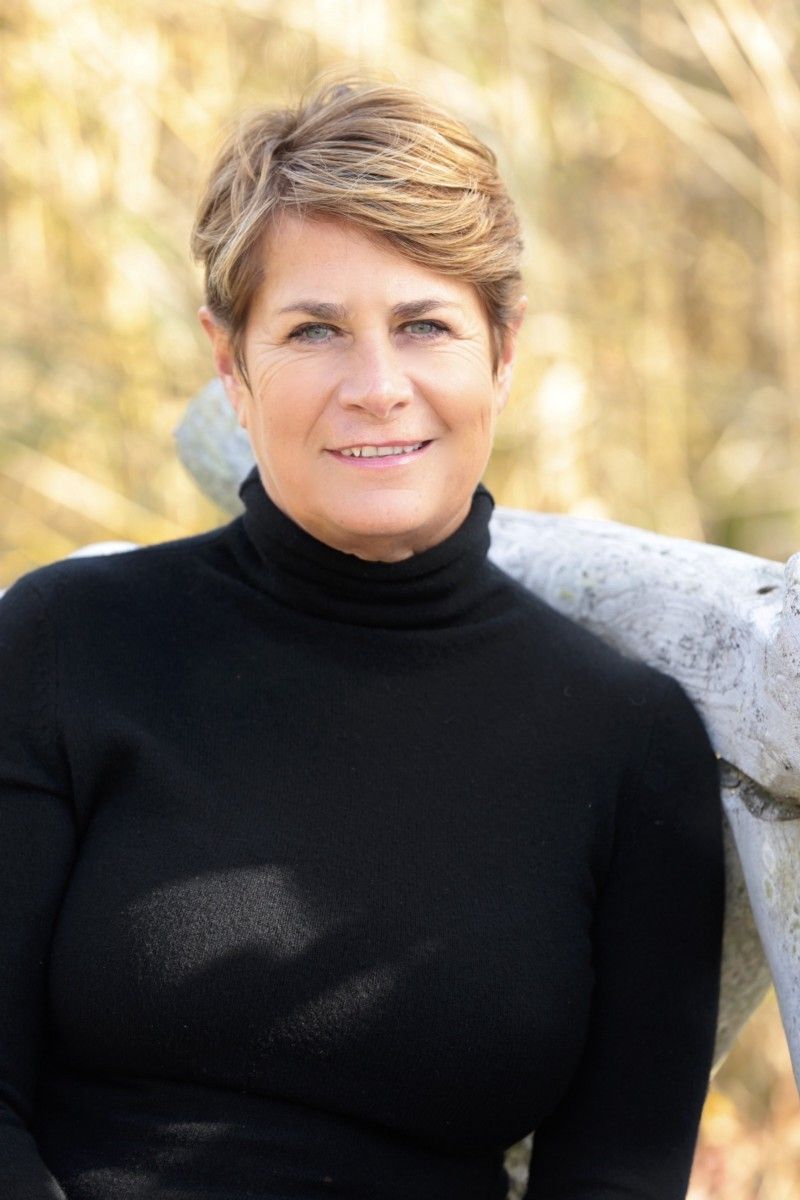 Who Are You?
I'm Martha Hunt Handler and, at 61 years young, I'm a first-time novelist, but lifelong storyteller and environmentalist. For many years I wrote technical pieces as an environmental consultant, but for the last twenty-plus years, I've focused on writing about ecological issues, particularly wolf recovery in the US, memoir pieces, as a columnist for Wag magazine, and general fiction. My husband and I now reside in Manhattan during the week and in South Salem, New York, on the weekends, which is where we raised our children and rescue pups. My favorite hobby is exploring and observing nature — from my backyard to the Poles, to everywhere in between.
What Do You Write?
Generally, if something touches me, I write about it. My nonfiction pieces focus primarily on environmental issues. My memoir pieces are about quirky things that happen in my life that I've found humor in, while my fiction writing is all over the place. I find inspiration everywhere I look (newspapers, overhearing conversations while walking around NYC or hanging out at dog parks, YouTube videos, waiting in line for a coffee, etc.). It often feels like I'm channeling when I write; I'll hear a voice, and a story comes to me, as if by magic. One time I wrote a horrific, (thankfully) fictional, first-person, domestic abuse story. I submitted it to a writer's contest, and it won, so I had to read it at the awards ceremony. Though the audience was told it was a work of fiction, afterward I was inundated with offers of assistance and domestic abuse hotline numbers!
Though my debut novel, Winter of the Wolf, is a work of fiction, it's based on a true story. To deepen the plot, I added spiritual and environmental elements. At my core, that's who I am — a deeply spiritual person who believes her role in this lifetime is to give voice to nature and anything or anyone who desires to be heard.
Where Do You Write?
Just about anywhere and everywhere. I've been writing Winter of the Wolf, in one shape or another, for eighteen years, so, as you might imagine, my writing space has changed numerous times in this period. In the early years, my writing space was my bed. I'd wake up early, before my four kids, who ranged in age from 5–10, woke up, to journal about a friend's child's death that had left me shattered. A few years later, when I realized that my journal entries were sounding more and more like a novel, I rented a small office in town and wrote for four or so hours on weekdays, in between school drop-offs and pick-ups. Unfortunately, I shared a (very thin) wall with a psychiatrist, and I could hear her client sessions — which were often much more interesting than what I was trying to write!
Later, after the kids had all grown and flown, my husband and I decided to move to NYC. We were both ready for a change and a bit more excitement. I joined Paragraph, which is a shared writer's workspace without dedicated desks. But I was using lots of resource materials that didn't fit into the small lockers we were assigned, which meant I had to lug books on the subway, which wasn't fun. I only lasted there about six months, which was a bummer because it was the first time I was actively engaging with other writers. I also immensely enjoyed their free weekly seminars with agents, publishers, etc.
Next, I rented a place in a shared office space in Soho, just three blocks from our apartment. It's full of Millennials and Generation Z's, but it's comfortable, everyone's friendly, and we have delicious kombucha on tap. My daughter, who's a comedy writer, currently shares my office. In our space, I have a large vision board for Winter of the Wolf. It has inspirational quotes, early book cover ideas, a storyboard painting I did of the major and minor themes, an outline of the entire novel, loads of pictures of wolves and other creatures, and some Farside cartoons. Hanging on the wall over my desk is a large wolf watercolor print, and it's this print that ended up on the cover of my novel. I love it because underneath the wolf watercolor, the artist, Erik Fremstad, painstakingly, and in very fine print, wrote and depicted the sad story of how wolves were ruthlessly persecuted by the white men who first landed on our shores. It's both breathtaking and thought provoking.
When Do You Write?
Space in NYC isn't cheap, so when I finally splurged on my Soho office, I knew I was committing to writing full-time. My current routine is to wake up, go on a power-walk or to the gym, shower, and then walk to my office. When I arrive, I take out my journal and record three positive feelings, and then I write down my daily goals, including what I want to accomplish and in what order. I devote 70% of my time to writing and 30% to work in my role as board president of the Wolf Conservation Center, which generally involves finding corporate sponsors, influencers, and collaborators. I usually stay at my office from 10 a.m. to 6 p.m. After lunch, I try to meditate for about 10–20 minutes. Meditating helps me stay or regain focus. If I get busy and don't meditate, I've noticed that I become increasingly unproductive as the day progresses.
Why Do You Write?
pearing to make room for new houses. When I was around ten, I told a friend about these voices, and she laughed. Though I never again told anyone about these voices, that sliver of doubt she planted caused these voices to grow ever fainter, yet deep down, I understood that I'd heard these voices for a reason.
When I wasn't outdoors, I was in our local library with my mother. There was nothing better than breathing in the smell of all those books and finding little nooks to read my treasures. Opening a book and being immediately transported around the globe, into a different time period, or into a new body, was magical and thrilling. I couldn't imagine a better job in the whole world than using words to transport readers. But my father insisted that it would be impossible to make a living as a writer, so for many years, I simply wrote for fun.
From time to time, I'd submit a piece, but I didn't have much luck getting anything published. However, I did write a magazine column with a friend for a few years, and from time to time, I took creative writing classes and once attended a local writer's conferences. The feedback from this conference helped convince me that I was talented and needed to take my writing more seriously.
I started writing Winter of the Wolf eighteen years ago, after my best friend's twelve-year-old son was found hanging by a belt he didn't own. At first, I journaled because nothing about it made sense. But as time went on, I began to hear the voice of my friend's son quite clearly. He was insistent that I keep at his story. I'm glad he chose me, and I'm happy I listened.
How Do You Overcome Writer's Block?
I've found that when I'm blocked if I do something else right-brained, it opens me back up. I'll collage, paint, craft, sew, doodle, etc., and while I'm doing this, I'll start to see my way forward with my writing. Another thing that immensely helped me complete my novel was hiring a book coach. The first thing she had me do was outline the entire story, chapter by chapter, and describe what the inciting incident would be, how it would be resolved, and what new incident would drive the reader to the next chapter. This assignment made so much sense, though I'd never before thought through my novel in this way. Once my outline was complete, it provided a roadmap, and all I had to do was fill it in. Having this direction changed everything for me and stopped me from becoming blocked.
Bonus: What Do You Enjoy Doing When Not Writing?
I love hanging with my family, friends, the wolves, and our pups, and if we're out enjoying nature at the same time, even better. I also love traveling, especially to the poles. First, there are the hysterical penguins and the mighty polar bear, but mostly I love the cold, the serenity, and the vastness of those magnificent places.