Write Now with Jen Manion
How a professor of history writes so LGBTQ people find a greater sense of understanding and belonging for themselves in the world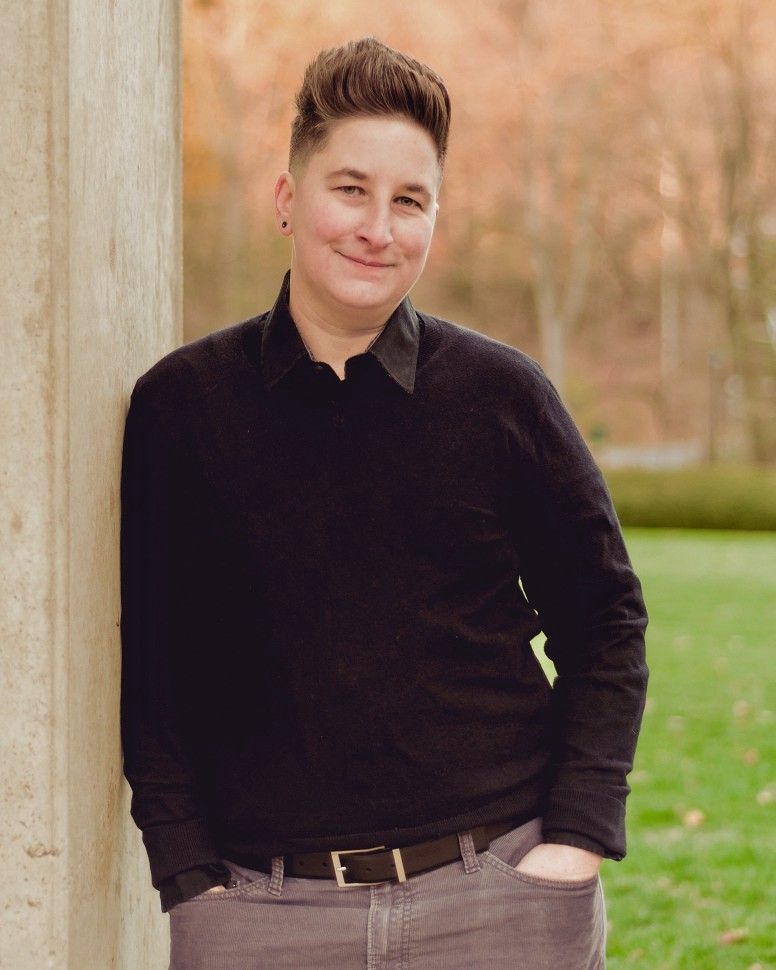 Who Are You?
My name is Jen Manion. I'm a professional historian based in Amherst, MA where I teach history at Amherst College.
What Do You Write?
The majority of my writing is historical with an emphasis on the treatment of women in the criminal justice system. More recently, I have been writing about transgender issues, especially people who transed gender in the past. I am most interested in writing about ordinary people and bringing their stories and experiences to life.
I also write shorter pieces of social commentary related to contemporary LGBTQ rights and transgender issues in popular culture. These are much harder for me to write. They are usually inspired by a particular trend or event and aim to make a simple point. Even with these, I tend to anchor them with a historic perspective — I really can't help it!
Where Do You Write?
I do all of my writing on a MacBook Pro in Microsoft Word. Occasionally, this involves printing out pages and pages of single-spaced text, cutting it up by paragraph, and hanging it on the wall to help me visualize themes and organization. I do not start with an outline! I tried Scrivner with the hopes that it would make this process easier, but I quickly tired of learning my way around the interface.
I do most of my writing on the sofa with a pile of books and papers next to me. I always have at least two drinks going, usually a glass of water and then something else depending on the time of day: coffee, seltzer, juice, or tea. I also like to keep the tv on in the background. I'll usually play something I have already seen or a very formulaic series with familiar characters and predictable outcomes. I don't pay close attention to what is happening, but it helps keep me in the room working.
When Do You Write?
I love deadlines. I am a very deadline driven writer. I generally have lots of projects in various stages at once. Ideas are germinating for days, even weeks or months before I sit down to write sometimes. But the looming deadline certainly pushes one project to the top of my priority list and helps me zoom in on that. I collect all of the related research for that one project and immerse myself in it.
Getting started can be the hard part but once I have the materials and a looming deadline, I'm pretty good at sitting down and cranking out words. I definitely try to clear my calendar as much as possible during this process so that I can just keep writing all night. I always wished I was someone who could write all day and then go out at night. But I am a really productive writer in the evenings, especially when I get on a roll.
Why Do You Write?
When I fell in love with history, there was still so little written about people who were gender non-conforming and/or gay. I think one of the reasons homophobia and transphobia persist at such alarming rates is because people know so little about us and our histories. The goal of my writing is to help LGBTQ people find a greater sense of understanding and belonging for themselves in the world — and to educate others.
How Do You Overcome Writer's Block?
First, I answer all of my email. I regularly receive messages that say, "Wow, thank you for getting back to me so quickly!" I know there are some theories that one should prioritize their own writing over answering email but it really helps me to get lots of the small and miscellaneous things off my plate. I have recently introduced a "later" folder into both of my email accounts so I can still have the satisfaction of an empty inbox while not having to immediately engage messages that require significant time.
That's usually enough to clear my head to write for a few hours. I also check social media — especially twitter. Distraction helps me focus. I know it sounds contradictory but I cannot work in a quiet place or without internet access. I will write for a while, then do something around the house, like wash the dishes or straighten up. Then I can write again for a few more hours. After a long stretch, I have to leave the house, so I go to the gym or the grocery store or for a walk or a bike ride.
Bonus: What Do You Enjoy Doing When Not Writing?
Committee meetings. Just kidding. I wrote an essay with my partner called "Committees Are For Straight People" and since then, I swear, I ended up on ten more committees even though I'm really, really queer. Writing is powerful — be careful.