Write Now with Robert McCaw
How a "reformed lawyer" found inspiration from life in Hawaii.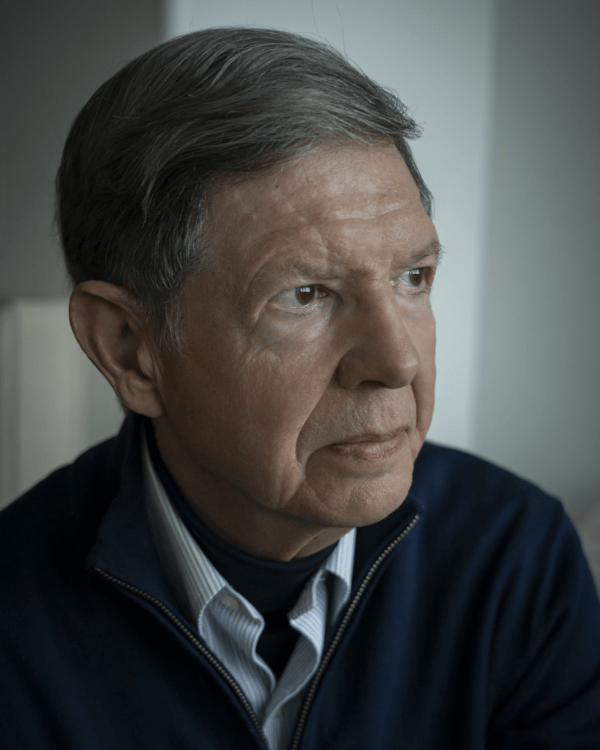 Who Are You?
I'm Robert McCaw, a "reformed lawyer", turned novelist. My permanent home is in NYC, but for 20 years I maintained a second home on the Big Island of Hawaii, and grew to love its geography, history, language, and culture.
What Do You Write?
I write mystery/thriller novels, set against the backdrop of Hawaii, featuring Koa Kane, my fictional chief of detectives in Hilo. Off The Grid (Oceanview Publishing July 2, 2019) is my latest. The stories are steeped in Hawaiian history, culture, lore, and language. I started writing 25 years ago, while I was still pursuing an active legal career, writing a chapter now and then as time permitted. I finished my first book only after I "retired" to start my new full-time career as a novelist.
My father, a military lawyer, taught me never to use the word "very." His counsel is ingrained in my head: If you write the word "very", change it to "damn" (as in damn pretty) and then delete it! "As," "interesting" and a string of other overused, cliquish, and dull words are also on my watch list. Given that the majority of readers are women, I try to avoid weak women characters, and instead portray them as intelligent and resourceful like the women I have worked with over the years.
I love the iterative process of designing an intricate plot with many twists and turns. It's especially rewarding to integrate the plot with Hawaii's unique history, local linguistic proverbs, and multicultural environment. As a "reformed" lawyer I know the legal process and enjoy imbuing my characters with the tricks of the of the courtroom that I've encountered over the years. At the same time, there is an invigorating freedom in being able to invent the facts — something that competent lawyers don't do!
Where Do You Write?
I travel a fair amount and write wherever I happen to be. Modern technology and software — the latest Scrivener software, running on a MacBook Pro — make researching, drafting, and editing on airplanes, in hotel rooms, and at the beach a delight. Scrivener is especially valuable for focusing on individual sections of multipart stories before integrating them into a single narrative.
When Do You Write?
I work alone and generally face deadlines only after I've sold a complete manuscript to a publisher. I write when the spirit moves me which is often but at irregular intervals. I can spend a week thinking and making sporadic notes about a plot sequence, a scene, or an ending before sitting down to write several thousand words. At other times, I'll dream about a scene while in the shower and dry off to write the essence of it.
I self-edit all the time, frequently going back several chapters or even to the beginning to include facts or clues that become necessary to support the action in later chapters. I will also frequently omit details, like character or setting descriptions, knowing that I will fill in those details later.
Why Do You Write?
I write because I love the imaginative process, sometimes creating a scene like a mini-movie in my head before committing it to paper. Figuring out a supposedly simple plot with a wicked twist always gives me a unique thrill.
How Do You Overcome Writer's Block?
When I get stumped, I typically walk away for a day or two and then outline three, four, or maybe as many as ten different solutions to escape the roadblock. Typically, one of those scenarios will work, although it may require me to edit previous material. I used this technique more than once in developing the unique ending for Off The Grid.
Bonus: What Do You Enjoy Doing When Not Writing?
I seek new experiences and enjoy meeting new people, some of whom become the basis for characters in my books. Travel with my wife probably heads the list, with a recent trip to Antarctica at the pinnacle. Visits with family are in this category, too. Grandchildren rarely fail to provide new experiences. Mine recently took me to an "escape room" which was a unique and fun experience. Exercise while listening to books on tape is always invigorating. And I'm sort of a foodie, having enjoyed lots of cooking classes over the years.