Write Now with Carol Tice
How a former songwriter makes six-figures freelancing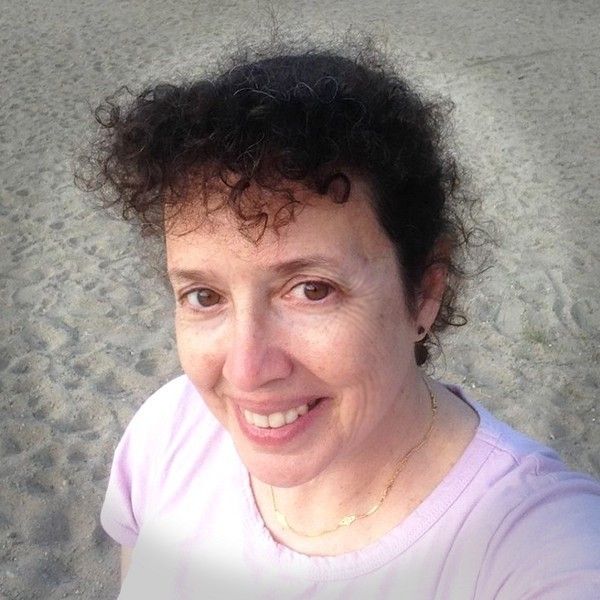 Carol Tice, freelance writer since about 1990, with 12 years in the middle as a staff writer. I've been a six-figure earner since 2011, and for many years was the sole support of a family of 5. All from writing.
I started the Make a Living Writing blog in 2008, which has won many awards, including multiple appearances in Writer's Digest's 101 Best Websites for Writers, and has 1000+ posts. I started the Freelance Writers Den membership learning & support community in 2011, and it now has over 1,000 members.
I grew up in L.A. but have lived in the Seattle area for 20+ years now. Best city in America!
What Do You Write?
I began writing for the alternative press, about community issues and controversies, doing book reviews. I broke in through winning an essay contest one alt paper held, and then another one at the Los Angeles Times' real estate section. I was a songwriter, before that. Basically, it's good that writing worked out, because it's really my only marketable skill. I'm an increasingly proud college dropout — no degrees or 'credentials.'
Nowadays, I write for clients a bit — in franchising, finance, legal, and other niches — but mostly write content to help writers earn more. Helping writers earn more is better than butter! And I love the puzzle of solving clients' content challenges and helping them build their businesses. I also write for publications, including Delta Sky, Forbes, Entrepreneur, and many more.
Where Do You Write?
Maybe I'm weird — but I bought a 5-bedroom house, and still don't have an 'office'. I float around with my MacBook pro and portable fold-up lap desk, in the living room, the TV room, my bedroom, the patio table in good weather…wherever. Or go out to coworking or a park with pen and paper. I like to keep changing it up.
When Do You Write?
Since I have two teens at home, I tend to keep regular business hours that revolve around when they're at school and sports practices — I'm at work somewhere 7:30–9:30 am, and try to knock off before dinner and avoid working at night (except Tuesdays, when I can write while waiting for my daughter at Hebrew school). Currently trying to kick my bad habit of also working some on Sunday afternoons! I am always offline from Friday sunset until Sunday morning.
Most of my deadlines are self-imposed right now. For client deadlines, I usually try to back it up a day, and block out a full 8-hour day for writing a new-client project. For my blog, I try to write a first draft of a typical shorter post (800–1200 words) in a single session. I tend to not even want to get up to pee until the draft is done! I don't have daily word count goals or anything like that… just trying to get all the things I need done accomplished. It might be writing marketing emails about a new course I'm doing, or an article for Washington Superlawyers. Or the 5000-word post I just did, that was an ultimate guide to getting started as a freelance writer.
Why Do You Write?
Wow. I've been writing nearly every day since I was 14, who can remember? I began with song lyrics. They just… had to come out. Then, when I discovered journalism, it was the same, I just wanted to get more assignments. Then I discovered blogging… and the rest is history. For several years, I mostly wrote 5-day-a-week posts, by myself. I love blogging and that ability to get out a single idea in a post, quickly, with you owning the publish button. I still love it! I think of myself as running an online magazine for writers, not a blog. Everything should be magazine quality.
How Do You Overcome Writer's Block?
As someone who had to file 3-4 stories a week to keep my staff writing jobs for 12 years, at an earlier point in my career, I don't know what writer's block is. I know how to put my head down and deliver, whether I was up all night with an adopted toddler, or I'm upset about something, or whatever. I believe writer's block is you choosing to not be a writer. Writers have a discipline of writing a lot, as I discuss here.
Mostly, I feel driven to write. Compelled. I don't have to drag myself to the keyboard, I have to drag myself away from it. I have a lot of exercises, tricks, and approaches I take if I feel stuck, to get rolling — collaborated on a short, $1 ebook about that, if you need tips.
Bonus: What Do You Enjoy Doing When Not Writing?
I bought a house on a lake, so biking the trail around it with my family, and in summer, jumping in the lake for a swim. I play Mah Jongg, chant Torah for my synagogue on Saturday now and then. Feed the homeless. Try to get immigrants out of detention. Do things that help improve the world.